Flying During COVID-19
Flying during the COVID-19 outbreak is an experience, to say the least. My original plan was to stay in Canada and wait out for the situation to get better. However, when it was starting to get more serious, I chose to leave. By that stage, the borders all over Europe were already closed, and traveling to the USA was not an option either.
Booking a flight
I reached out to our embassy on the day I found out I had to make a decision. No repatriation flights were organized for Slovenians in Canada so I was pretty much on my own here. I booked my flight on Lufthansa's official website and informed our ambassador of what route I was taking. He then shared the info with Slovenian embassies in the countries I was passing by. He also gave me some tips.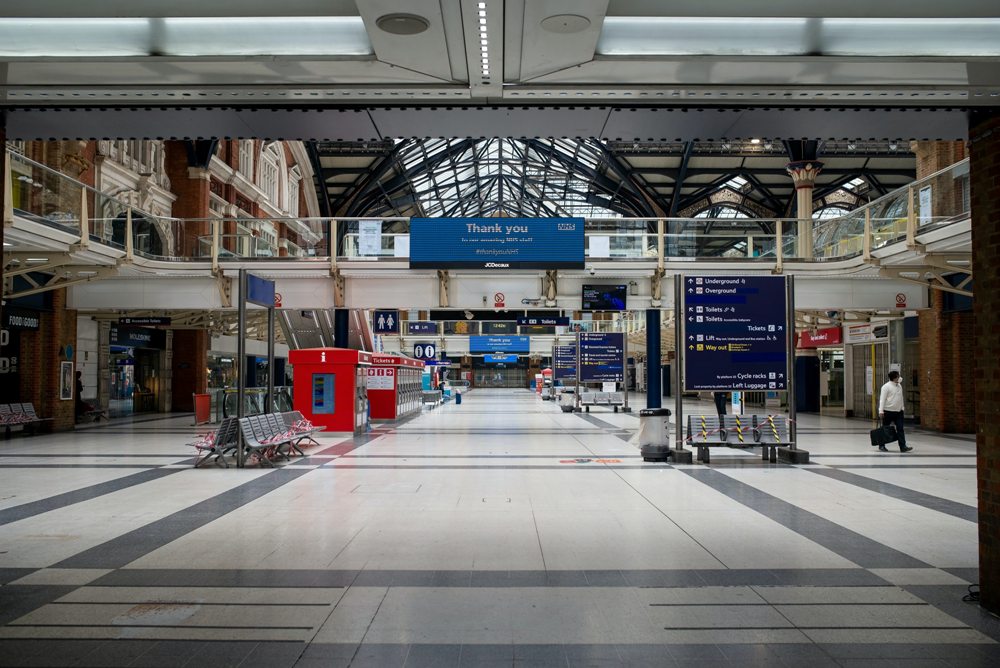 The situation at the time of my travel
I was flying on April 6 and April 7, 2020. All flights to Slovenia were (still are) suspended until further notice, so my best bet was to fly to Croatia or Austria. The main difference? Vienna is further from Slovenia and upon landing, you are required to take two trains to get to the border. In Croatia, you take a 20-minute taxi ride instead.
Europe had an agreement allowing all EU citizens a transit in a foreign country as long as they were returning home.
Lastly, just a week before my departure Slovenia implemented a new rule forbidding everyone to move outside the municipality. In the end, this had no impact at all on my journey (nobody stopped us to check and even if they did, my case was an exception).
My route back
There are no direct flights from Toronto, so I had to play around when booking mine. I chose a flight to Zagreb, Croatia with a layover in Frankfurt, Germany. I was also supposed to take two Uber rides (one in Canada and one in Croatia). At the border in Slovenia, I was met by my dad.
Preparation
I took all possible precautions before boarding my flight.
– Mask: I had several face masks with me and kept regularly changing them throughout the journey.
– Gloves: In the last few weeks, I was working in housekeeping, which meant getting some pairs of plastic gloves was easy.
– Hand-sanitizer: I brought a small hand-sanitizer with me to Canada and had enough of it left.
– A letter from the embassy: I obtained a letter stating I was trying to get home. I only had to show it once (in Toronto).
From Canada to Germany
As expected, my journey didn't go completely smoothly. I came to Toronto airport earlier than required. The problems started when I tried to check-in. "Miss, we can not allow you to board this flight," am employee told me. I spent 30 minutes sweating in front of the counter. I even called our ambassador for help, however not even their professional explanation of why I can legally return home was enough. That employee and her manager were insisting on getting proof from the Croatian government (easy peasy, let me just call the president). After some time, another supervisor came around and he immediately approved my case.
Toronto airport was surprisingly busy. Everything was closed, but there were many people at my gate. When we were boarding the flight, the staff repeated numerous times how we must keep our distance. Nobody was respecting that, people were too eager to get to the plane.
AirCanada/Lufthansa left the middle seat empty. I was assigned an aisle seat and had 4 people around me. The staff encouraged us to move around, but even if I wanted to switch, there was no better option. I must admit I didn't expect to see so many people traveling (I believe nobody did it purely out of pleasure – everyone was just trying to get back home).
Germany to Croatia
I landed in Frankfurt at 6 am and my next flight was scheduled for 6 pm. The immigration process was simple, nobody asked anything. The airport was deserted. Besides the employees, I saw 5 other travelers in the first 8 hours of my layover. It was not hard to find a quiet corner (in fact, I had over 100 seats for myself for hours). As for the stores, McDonald's was the only one open for takeaways.
My second flight was on a much smaller plane (I'd like to sound smart and actually tell which one it was but I'm clueless). This time I was lucky to have 3 seats for myself, but I was one of the few. The flight was packed. When we landed in Croatia and were requested to keep 2m distance at the exit, the crowd started to laugh.
Once again, I passed the immigration with no issue.
Croatia to Slovenia
I was planning to order an Uber in Zagreb. But while waiting in Frankfurt, I met a fellow Slovenian, who kindly organized transport for both of us through her Croatian friend.
Once at the border, we had to cross on foot. Just before 10 pm, we were welcomed to Slovenia by a lovely policeman, who truly brighten up my whole journey with his jokes. He asked me if I had any signs of illness, where I was flying from, and on what address I was planning to stay in quarantine.
I got home two hours later after over 30 hours of traveling and no sleep. After that, I was required to stay in quarantine for the next 2 weeks.
Overall impression
Airports are pretty much empty right now and feel safer than a visit to a supermarket. Still, I would advise against travel unless necessary. That being said, if you have no other option just make sure to take all possible precautions and you'll be fine.
Stay healthy!