Glacier National Park for First Timers (Insider Tips & Tricks)
Glacier National Park features some of the most beautiful natural landscapes in the world and yet it is quite unknown. In summer 2019 I had the privilege to live in West Glacier, a small town that anchors the western entrance to GNP.
When I first got there, I didn't know much. Because of that, I spent plenty of my free time chilling by Lake McDonald or hiking in the park and as a result, I quickly learned some of the "unwritten rules". Today I'd like to share this knowledge with you.
Bring (some) winter clothes.
Don't be too shocked if you see snow in July. Logan Pass is at high elevation which means the temperature drops drastically. Bring a sweater and a windproof jacket.
Get a bear spray.
While there have been only 10 fatal bear attacks in the park's history, I still recommend you have a bear spray with you at all times. You don't even have to buy one if you are only visiting the park briefly – rent it in Apgar Village instead. If you decide to get a new one, check Costco deals.
Don't forget to educate yourself on how to use the spray (watch a youtube tutorial).
Other animals you may encounter are moose, mountain goats, as well as rare or endangered species like wolverines and Canadian lynxes. Be alert and aware.
Personal experience: I had two bear sprays that I never had to use, even though I hiked once per week. In total, I saw 4 bears (always from the car). My friends had some closer encounters but none of us ever felt endangered. Still, we were fully prepared and aware that anything could happen.
The main road may be closed until July.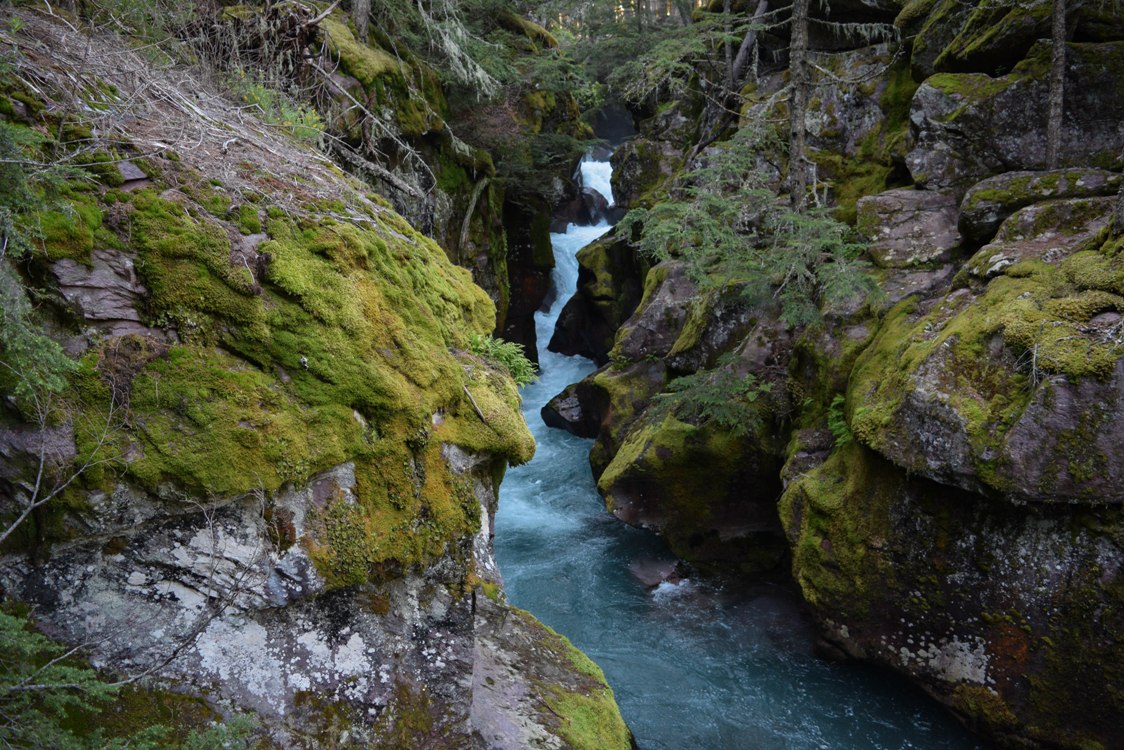 Going to the Sun road usually opens late June/early July. The current road conditions visible here. There's a little trick though – the official date is not known until the day arrives. In 2019, this was at the end of June. The announcement was made the morning the road opened on Instagram (follow GNP on Instagram) and their official website had no update posted until days later.
Rent a car.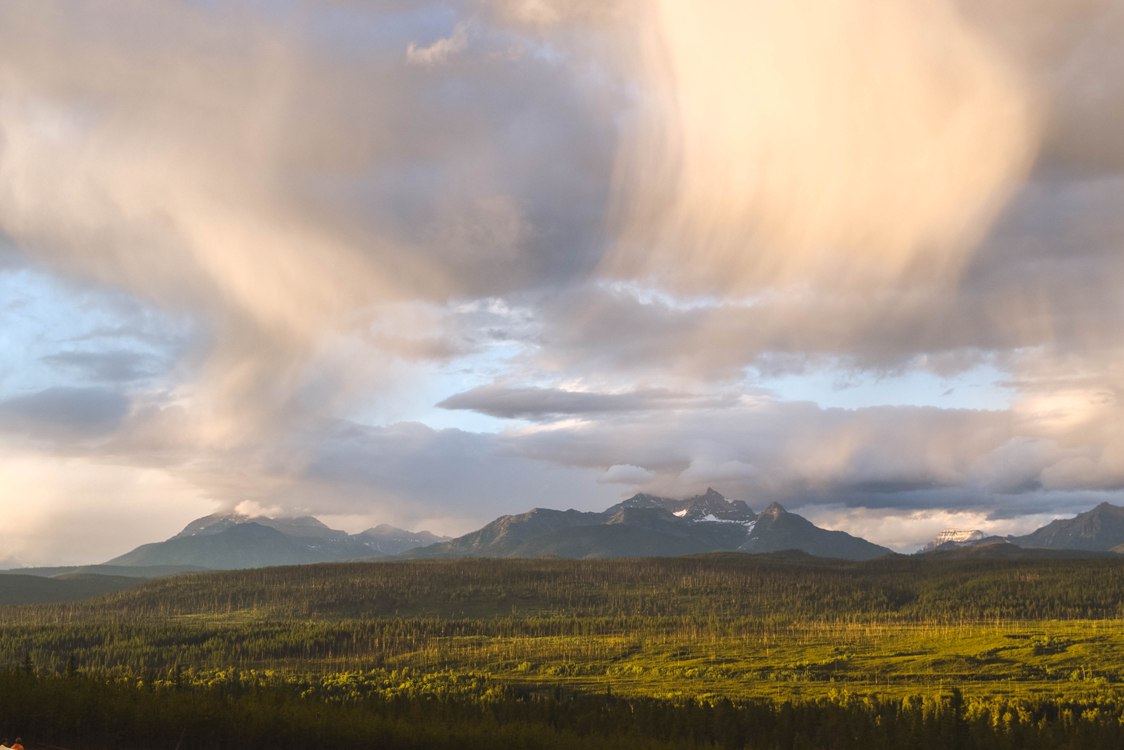 Without a vehicle, you won't get far. Your hiking options will be extremely limited (although some are still accessible) and you will depend on the schedule of the over-crowded shuttle. Even getting into the park will take a lot of planning. I highly suggest you rent a car instead.
Go early.
If possible, aim to be at the parking lot around 7 am at the latest. At certain spots, you might still get a parking spot later on (by 9 am), but after that, your chances are truly slim (read: you'll have to get very lucky). Glacier National Park attracted a total of approximately 3.05 million visitors in 2019, the majority of them visiting between July and September. It gets crowded. The park first opened in 1910 and back then, the annual visitation amounted to around 53000 people. A tiny difference, isn't it. When the road construction completed, they didn't anticipate it to be used by millions every summer.
What you can do to have an idea of how fast your desired parking lot fills up, is to check webcams. Have a look at them up to a week before your arrival and see what the situation is like.
Hike, hike, hike.
The most beautiful views are hidden. I always felt a bit sad for people that only had the day in the park and chose to spend it driving Going to the Sun road. Sure, the road is scenic and well-worth your time, but the most breath-taking lakes, often surrounded by mountain peaks, require you to hike. Even the shortest trails come with the reward. So to sum it up: don't come to the park just for the day (it's too short!) and hike as much as possible (GNP is stunning, I promise).
Prepare snacks.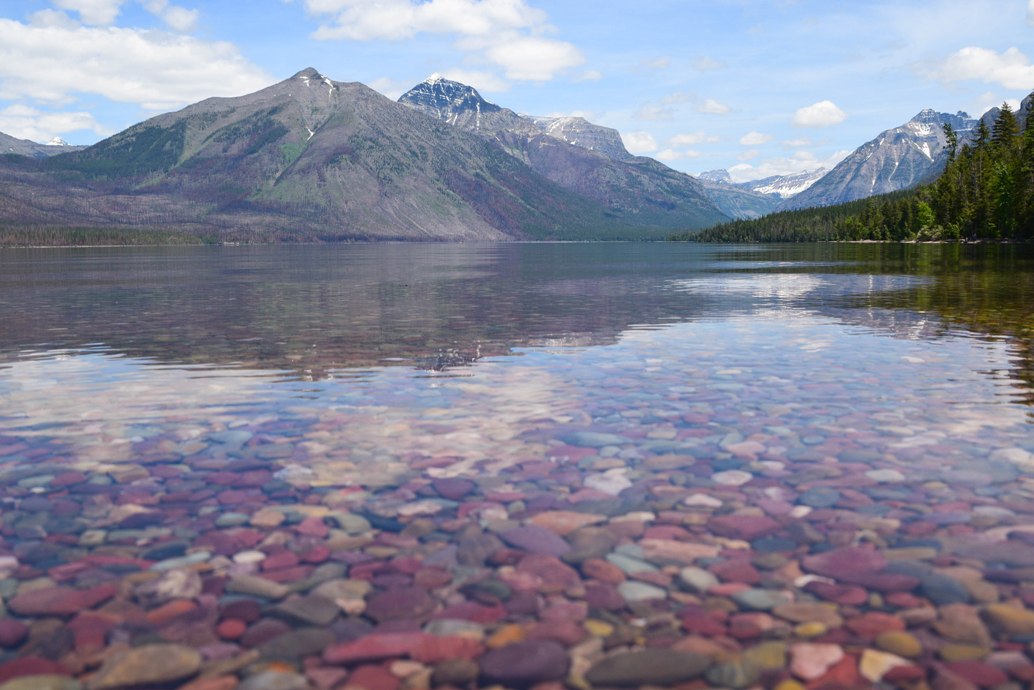 Don't come to Logan Pass searching for a restaurant. You won't find one. Make sandwiches and pack several snacks for your hike. When you are done, go eat a delicious meal somewhere outside of the park. On the Westside, my favourite options were:
The Highland Cafe: I can vouch for their breakfast and their burger. I wish I tried more but ever since I tried the burger, I was hooked on that (and had it at least twice a week).
Belton Chalet: You can't go wrong with any dish here. Although it is a fine-dining restaurant, I left feeling stuffed (and I tend to eat A LOT).
Eddie's Cafe: They have great burgers and the best ice-cream (if only I could have one more scoop of that salted-caramel favor!).

It is possible to see Aurora Borealis.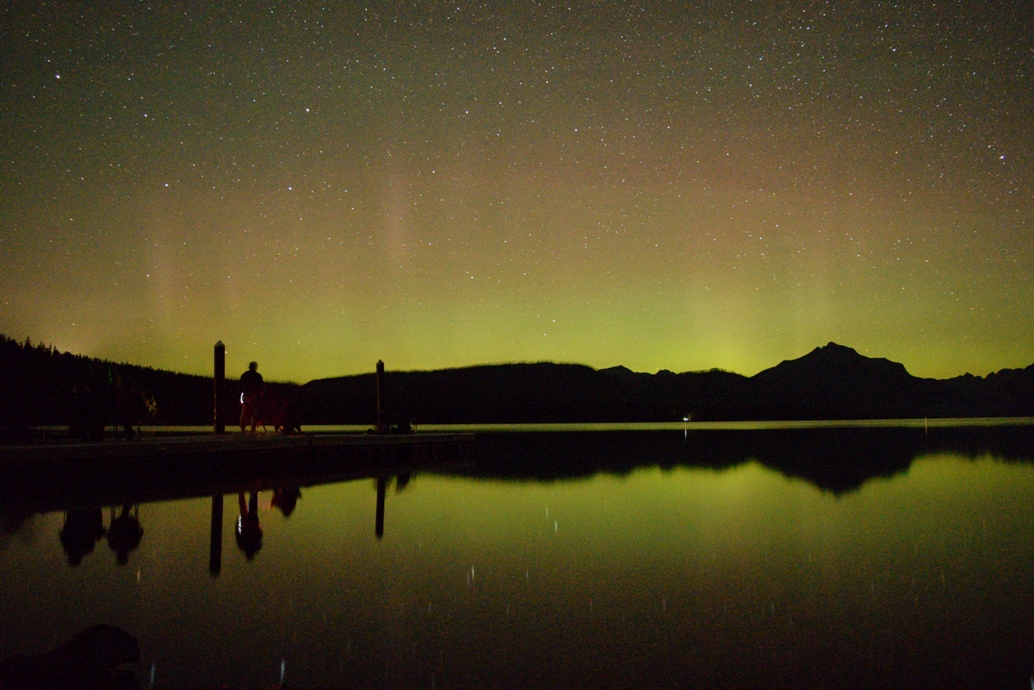 While it's not an everyday occurrence, the Northern Lights are most certainly visible in Montana. I personally had a chance to admire them at Lake McDonald on September 1, and oh wow, what a sight!
There is no rule that would help you to determine when they might show up. Your best bet is to follow the media (once there is a chance, all the local news is covering this) and get an app Aurora. If KP is higher than 4 and the sky clear, there is a high chance you'll catch something.
Wi-fi and mobile network are mostly non-existent.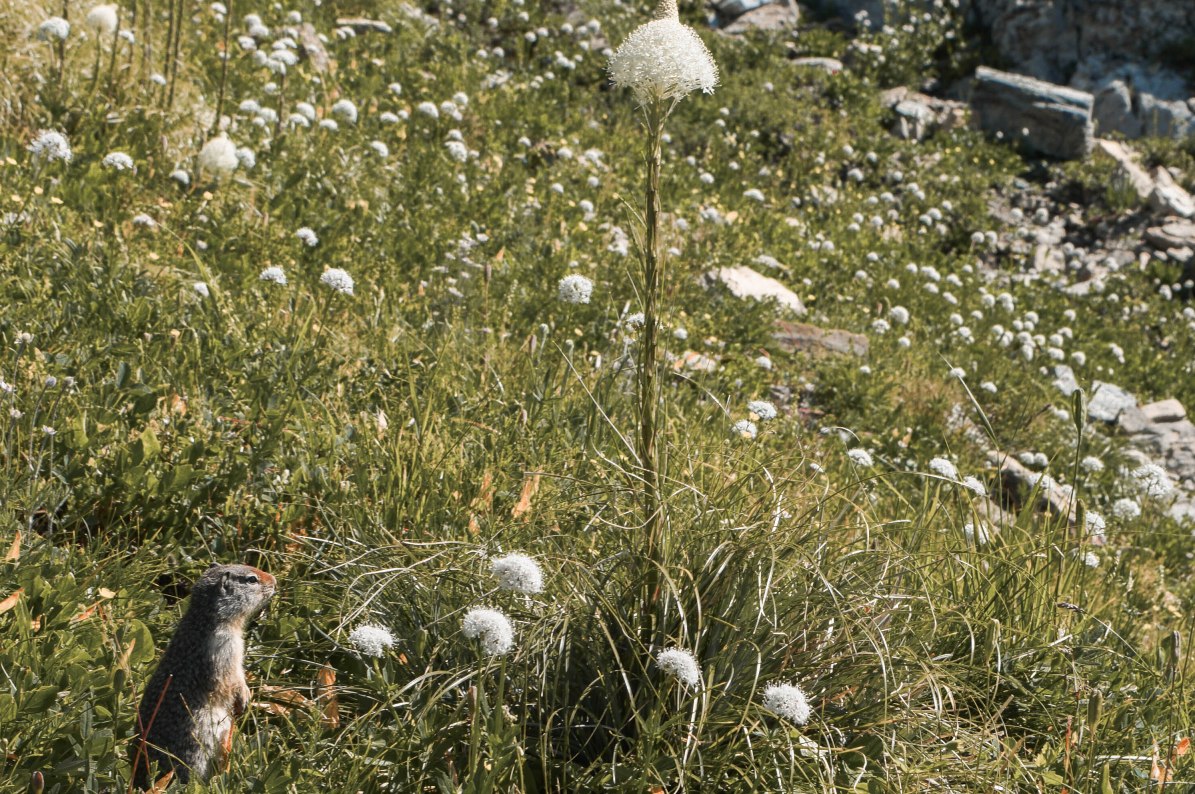 Don't expect any mobile signal in the park and forget about the wi-fi too. It is as simple as that.
Check the weather beforehand.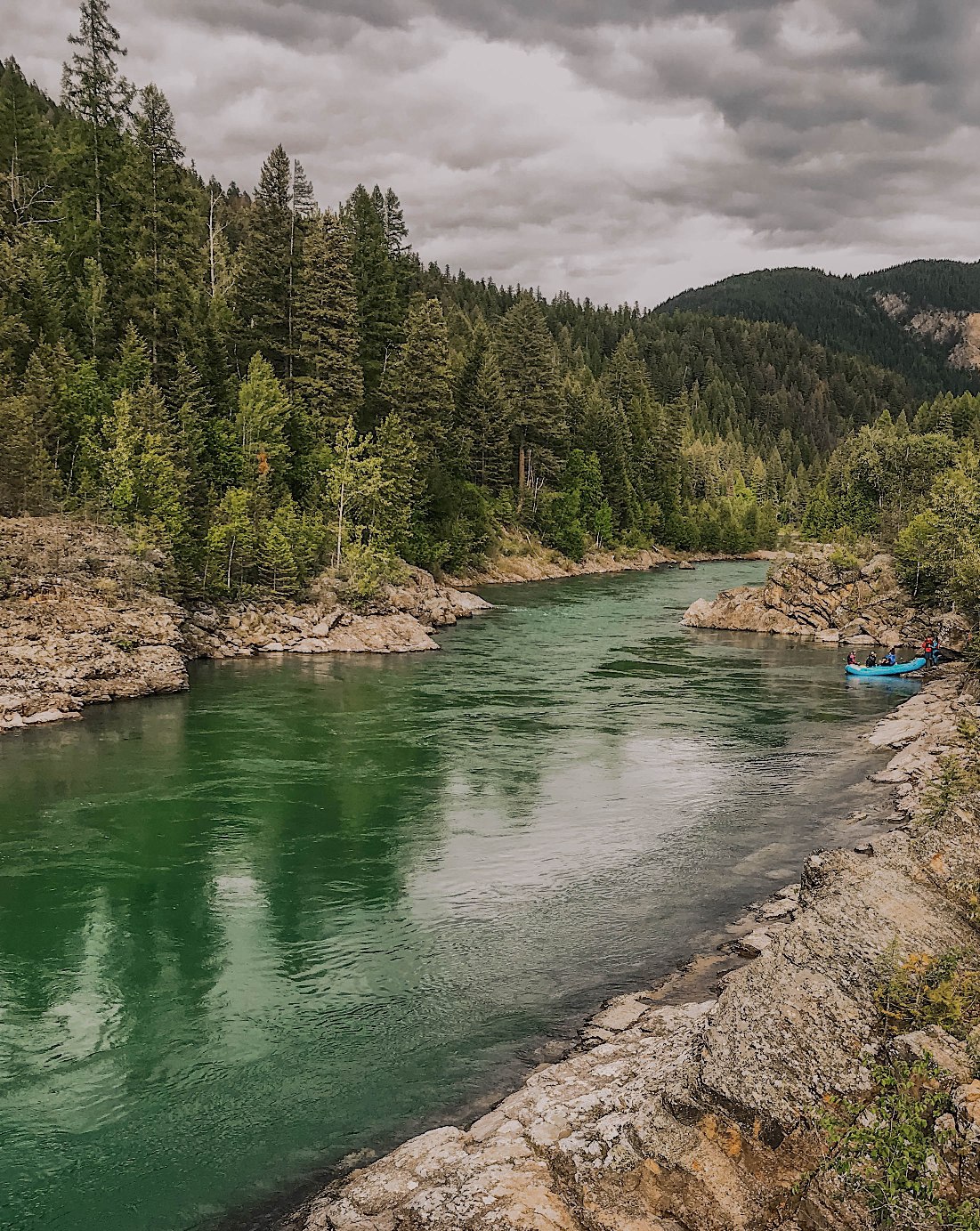 This should actually be rule number one. Always check the webcams. Weather changes quickly and it can be completely different at two locations 20 minutes ride apart. Clear and sunny on the Westside and rain on the Eastside.
Enjoy your trip!