Five Non-Fiction Books That I Enjoyed in 2020
Growing up I used to read all the time. My friends regularly asked me for recommendations on what book to pick up next. Every Friday I cheerfully walked out of my local library with 25 new books. (That was the limit. I remember how proud I was when I "tricked the system" by convincing a friend to borrow some extra books for me using their name.) Unfortunately, as an adult, I struggled to make reading my priority. In 2019, for example, I read 5 books.
It was only this year that I rediscovered how much I enjoy reading and learning. In September I decided to get an e-reader and it changed EVERYTHING for me. I still adore physical books. Nothing beats the feel of pages between your fingers, the smell of a new book, or the sound of the turning of a page… But having thousands of books at my fingertips has truly been life-changing.
And so in the last few months, I read and read and read. Goodreads became my best friend. I started my own book club. But most importantly, I have so many new recommendations! And since sharing is caring, I wanted to bring them to your attention. Below I will discuss five of my favourite non-fiction reads of 2020.
Note: The books are in no particular order and they weren't published this year.
Invisible Women by Caroline Criado Perez
Invisible Women shows us how, in a world largely built for and by men, we are systematically ignoring half the population. The author is not trying to blame anyone, but she tries to show that too often the women are not involved in the decision-making process and that has consequences. She exposes the gender data gap that has created a pervasive but invisible bias with a profound effect on women's lives. Everything stated is proven with facts and studies. For me, one of the most shocking parts was regarding car safety. Here's a short summary, given by the author in one of the interviews:
For example, the seat belt hasn't been designed to accommodate women's breasts. We haven't developed a seatbelt that accounts for pregnancy. Similarly, women need to sit much further forward than men in order to reach the pedals, obviously, a quite important part of being able to drive. But that moves women out of what's called the standard seating position, and it puts them at a much higher risk in a frontal collision. All of this, together, means that women are 47% more likely to be seriously injured and 17% more likely to die than a man if they're in a car crash.
I found this book very eye-opening and important for both genders.
The Subtle Art of Not Giving a F*ck by Mark Manson
This book has taken the world by storm and I understand why. Manson is not an author known for sugar-coating. Instead, he takes a different approach. "Let's be honest, shit is fucked and we have to live with it," he says. This is a quick read that will force you to re-think how you live. So often we waste our time worrying about the issues that we shouldn't worry about. Everything the author says or teaches us is always followed or introduced with a personal or historical story. Shortly, this is a book that I want to read over and over and over again to remind myself of its principles.
Quiet by Susan Cain
Quiet is about introverts. More precisely, about people, who prefer listening to speaking; who innovate and create but dislike self-promotion; who favor working on their own over working in teams. The author, an introvert herself, explains the rise of the Extrovert Ideal throughout the 20th century and explores how deeply it has come to permeate our culture. Personally, I agree with Cain that as a society we tend to value the gregarious go-getters, the loud talkers, the forceful presenters. I believe this book is as beneficial for introverts as it is for extroverts.  Either one will have a better understanding of the differences that separate us. If you've ever found yourself fascinated with social behavior, you will most definitely enjoy this.
Man's Search for Meaning by Viktor E. Frankl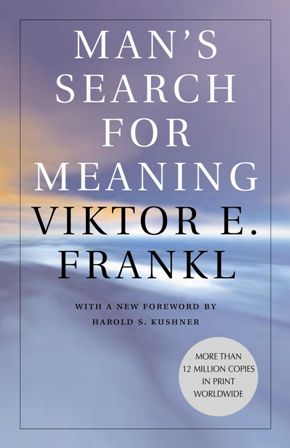 I read this one last week and it left me speechless. Viktor E. Frankl was an Austrian psychiatrist, who spent years in concentration camps. The book is divided into two parts – the first part talks about life in camps. The author shares many personal stories, which are unlike anything you've ever heard or seen. The second part is focused on explaining what is the meaning of life. Frankl introduces his ideas of meaning and his theory called logotherapy. Overall, a fantastic read. I couldn't put this book down.
Finish What You Start by Peter Hollins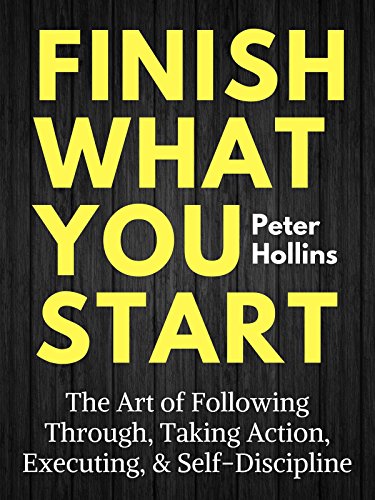 This is a very short and concise book about self-discipline. The author shares many practical tactics to grow your willpower, stop procrastination, and achieve whatever you set your mind to. Even though I consider myself fairly knowledgeable on this topic, I found this book extremely valuable since it presented me with several new ideas (mostly introduced in the second half). It took me years to learn these tactics myself. I read several books on habits this year, but none of them impressed me as much as this one. It isn't anything revolutionary. If you are quite self-motivated, you've probably already learned most of what is written. That said, I still think about this book often.
All of these books impacted me greatly and I hope you will enjoy them as much as I did.