Travel Movie Monday: Tracks
Every second Monday I'm going to recommend you one travel movie (in no specific order). Each one of those mentioned, had some kind of an impact on me and I'm sure they will affect you too. Travel movies have the ability to inspire your wanderlust, the motivation to a new destination and give you the power to chase your goals.
TRACKS (2013)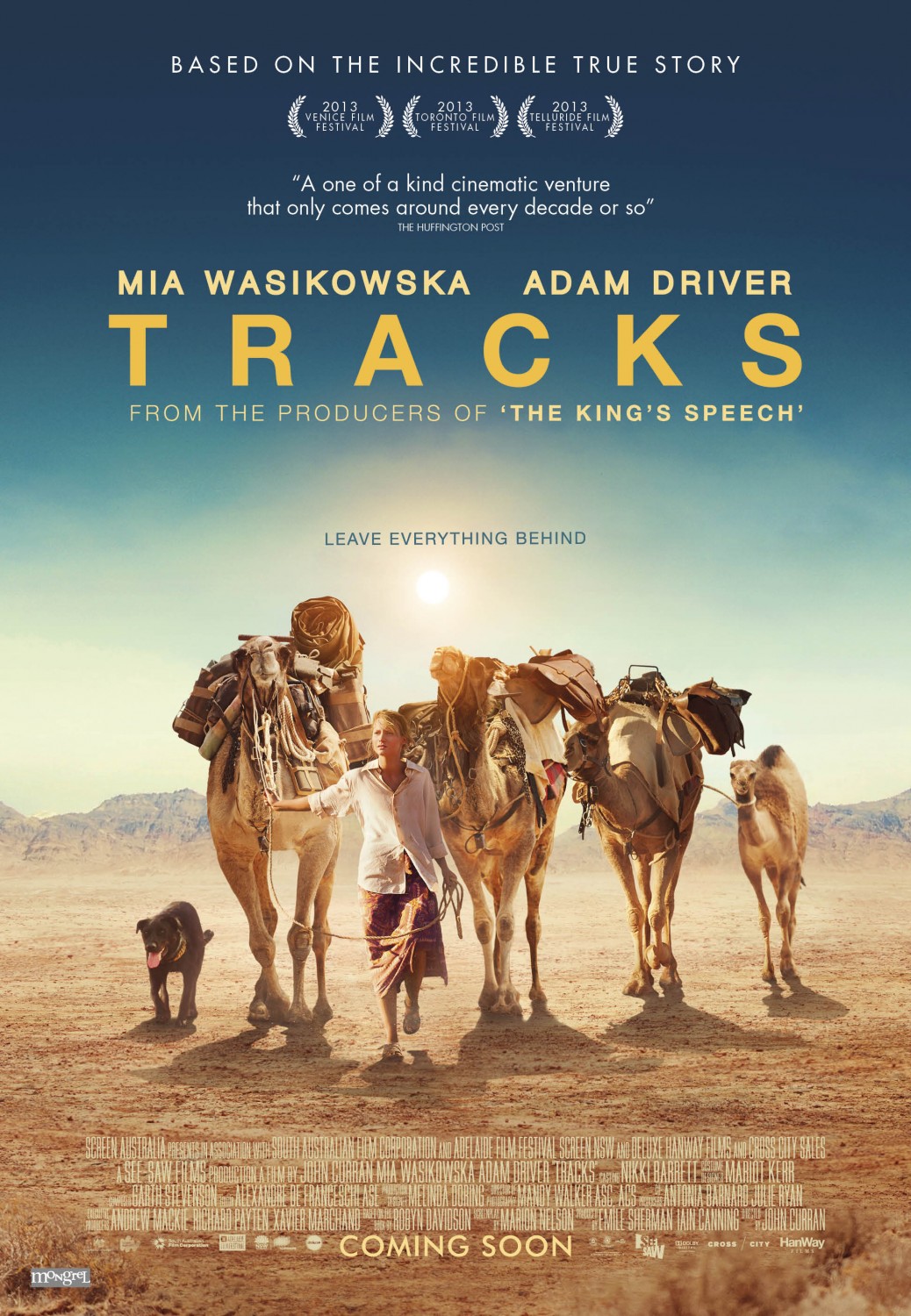 A young woman goes on a 1,700-mile trek across the deserts of West Australia with four camels and her faithful dog.
Tracks tells the remarkable true story of Robyn Davidson, a young woman who leaves her life in the city to make a solo trek through almost 2,000 miles of sprawling Australian desert. Accompanied by only her dog and four unpredictable camels, she sets off on a life-changing journey of self-discovery. It is documented by National Geographic photographer, who she meets just before starting her trip. Read More