Is Sri Lanka Cheap to Travel?
Before getting to Sri Lanka, I have spent days reading countless blog posts to have an idea of how much money to take with me. While I am well aware the numbers will differ from a person to person because of their needs, it was still hard to find the average.
In short, below you can see how much I spent when traveling in pair. We did not hold back when it came to food, experiences or even lodging, in some cases. At the same time, we tried not to overpay when we had an option. I believe that traveling solo would cost me around the same.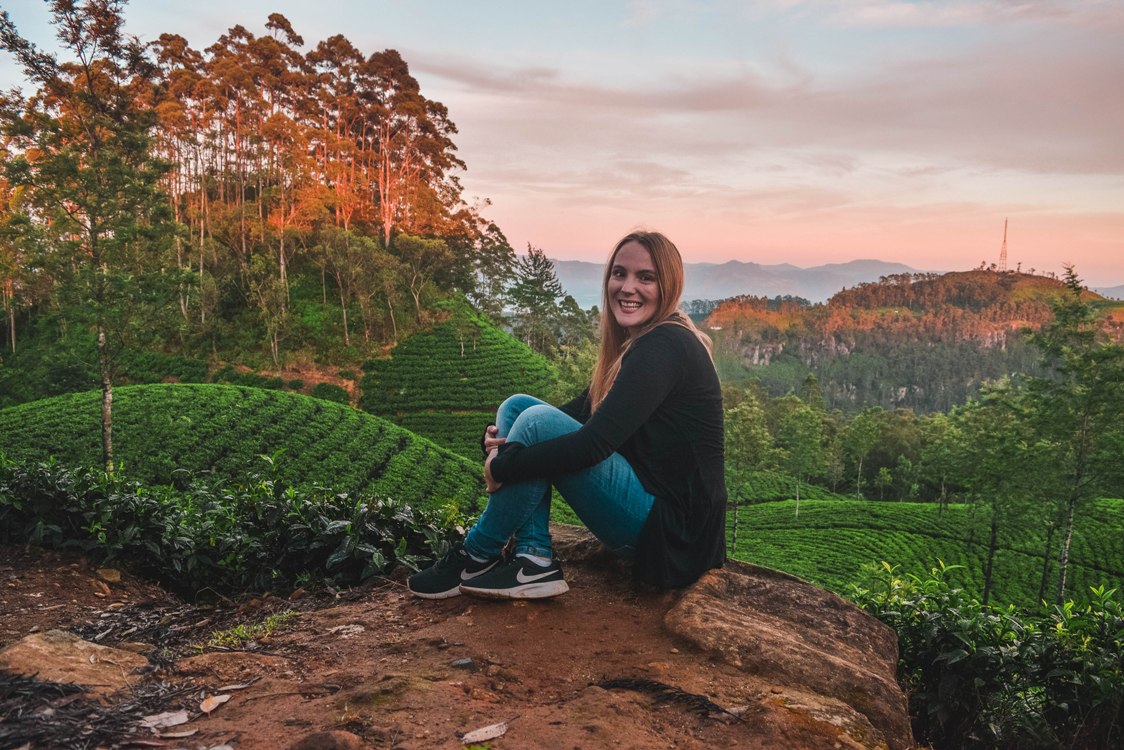 Please note that I first write down the price we paid together and then calculate how much it was per person.
Transport
Sri Lankan excellent public transport system makes it really simple to move around almost stress-free.
BUSES
Negombo-Kurunegalla: 230 LKR (€1.10)
Kurunegalla-Dambulla: 200 LKR (€1.00)
Dambulla-Sigiriya: 140 LKR (€0.70)
Sigiriya-Dambulla: 80 LKR (€0.40)
Dambulla-Polonnaruwa: 220 LKR (€1.10)
Polonnaruwa-Kandy: 390 LKR (€1.90)
Ella-Bandarawela: 80 LKR (€0.40)
Bandarawela-Haputale: 80 LKR (€0.40)
Haputale-Pelmadulla: 260 LKR (€1.30)
Pelmadulla-Udawalawa: 200 LKR (€1.00)
Udawalawe-Mirissa: 360 LKR (€1.80)
Mirissa-Unawatuna: 300 LKR (€1.50)
Unawatuna-Galle: 80 LKR (€0.40)
Galle-Unawatuna: 40 LKR (€0.20)
Unawatuna-Galle: 60 LKR (€0.30)
Galle-Kadawatha: 960 LKR (€4.70)
Buses are cheap and spread all over the island. There are different types of them – blue-colored (express), red-colored (direct) and more. I have been told to take the blue one on all occasions because the red one stops every few meters to pick more people up. In reality, we didn't notice any difference. When taking either, the seats were very small (big enough for me, because I am tiny, but not for most other foreigners), there was a high chance you'd be standing and most of the time, no other tourists were on board. Red one seems to be a bit cheaper.
Note that the prices are quickly changing, so please do not use this as a guide. It happened on numerous occasions we were not given a ticket. There were only two cases though, where I have doubts if we were charged fairly. We were not asked to pay straight away (like it usually works), but at the end of our journey. Even though the price might have been higher, it was still very cheap. (But I could be wrong!).
The price that really stands out is 960 LKR for the bus from Galle to Kadawatha. The bus we took was modern, with air-conditioning and it looked like any intercity bus you would have taken in Europe.
TRAINS
Kandy-Nanuoya (2nd class, unreserved): 320 LKR (€1.60)
Nanuoya-Ella (3rd class, unreserved): 120 LKR (€0.60)
We booked the tickets at the train station on the day of our departure. Train to Nanuoya was a blue one you can see all over instagram. The second class was not so bad, but most of the time, we were standing. Full, but it was bearable. The train to Ella, on the other hand, was something I wouldn't want to repeat anytime soon. It was a red one, very slow and way too crowded.
OTHER
Uber: 3.50 €
Van: 650 LKR (€3.10)
Tuk tuk/car: 5140 LKR (€25.40)
Expenses per person: €26.00
Tours
In this category, you find any destination we were only able to see by hiring a driver. The prices, unless otherwise stated, include the entrance for us, entrance for a vehicle, a fee for the driver and even tips.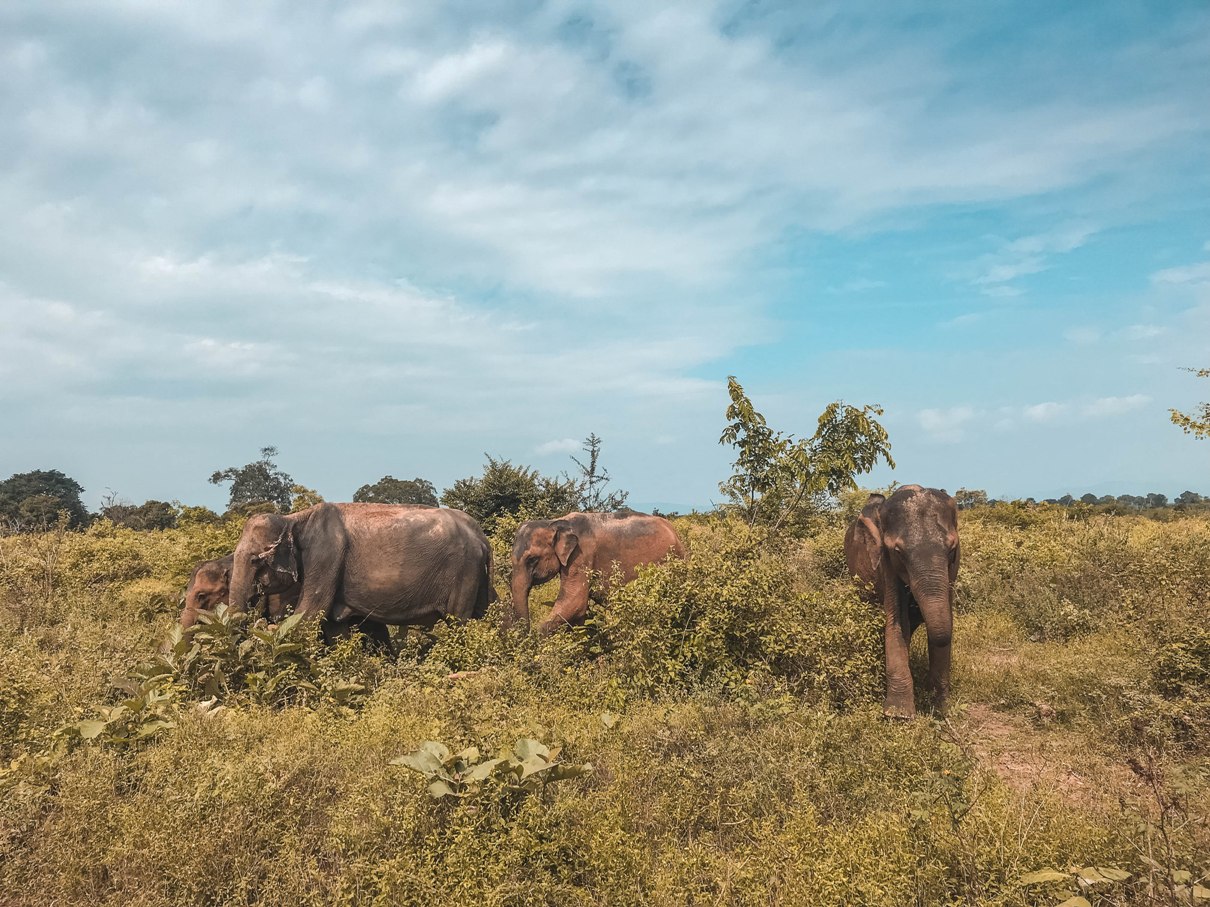 World's End: 8600 LKR (€42.50)
Pedro's Estate tea plantations (no entrance): 1280 LKR (€6.30)
Lipton's Seat tea plantations: 2250 LKR (€11.10)
Safari: 9500 LKR (€46.90)
Expenses per person: €53.40
Sometimes we shared the ride with other friends/couples, sometimes we were alone. World's End and Safari were both organized with help from our hosts.
Entrances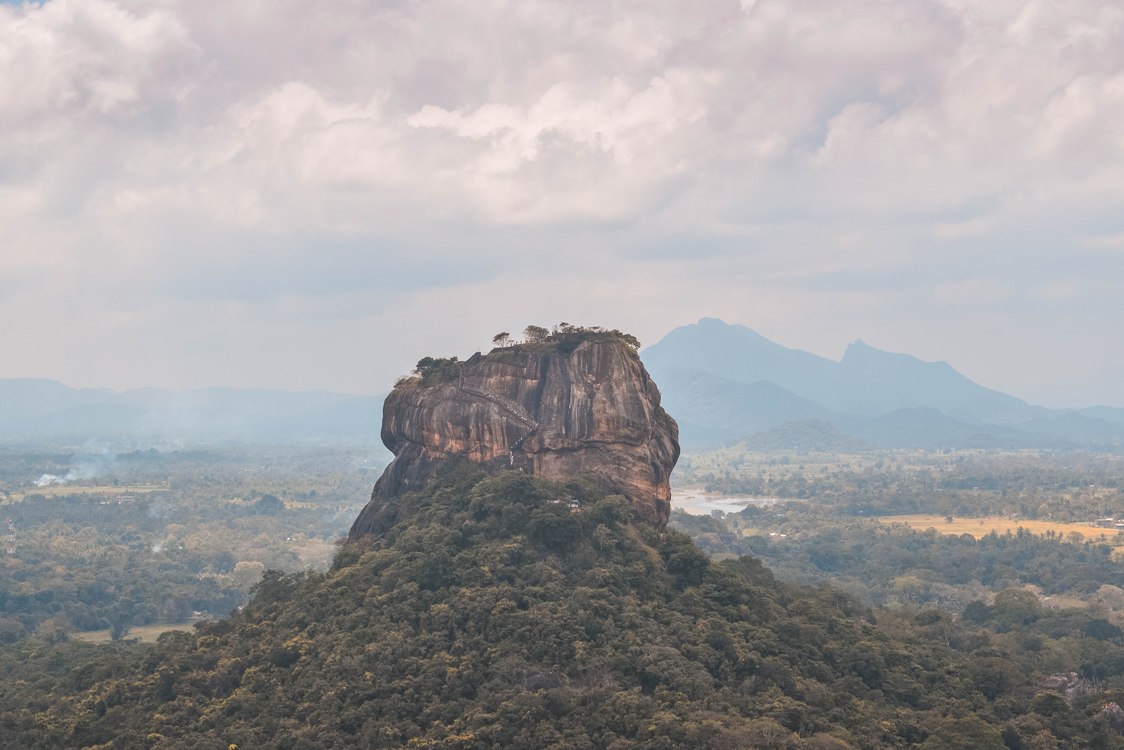 The Rock Temple: 3000 LKR (€14.80)
Pidigurala Rock: 1000 LKR (€4.90)
Bahiravokanda Vihara Buddha Statue: 500 LKR (€2.50)
Royal Botanical Gardens Kandy: 3000 LKR (€14.80)
Swimming pool in Ella: 1100 LKR (€5.40)
Swimming pool in Mirissa: 1000 LKR (€4.90)
Elephant Transit Home: 1000 LKR (€4.90)
Expenses per person: €26.10
If I had to choose, I would have paid for every single one of these places again. We were choosing wisely.
Food
Dining out: 18165 LKR (€89.70)
Groceries: 2945 LKR (€14.50)
Snacks and water: 2805 LKR (€13.90)
Ice cream: 840 LKR (€4.10)
Beer: 1950 LKR (€9.60)
Expenses per person: €65.90
When dining out, we usually ate local dishes, while still enjoying a fresh juice or just ordering a bottle of water. We often ate at the places where we were staying. The meals there were usually the cheapest (around €1 per person) and the portions huge. Most of the time, we were having just the main dish and drinks, occasionally we would also get a dessert. Often though, we bought sweets at the bakery or snack on some fruit. Which brings me to the subcategory of snacks and water. We were not drinking tap water (as advised). When somewhere for 2 days, we bought a 5 litre water bottle of 150 LKR, otherwise we usually got a 1.5 litre bottle for 80-100 LKR. We also kept ourselves hydrated by buying coconuts and ice cream. And of course, I couldn't say no to a beer. A can usually costs around €2. Other snacks included fresh fruit (mini bananas and mangosteen were our fav), cookies or crackers and goodies from a local bakery.
Accomodation (15 nights)
Negombo (1 night): 1350 LKR (€6.60)
Dambulla (2 nights): 4455 LKR (€22)
Kandy (2 nights): 5438 LKR* (€26.80)
Nuwara Eliya (2 nights): 5060 LKR (€25)
Ella (2 nights): 5120 LKR (€25.30)
Haputale (1 night): 2630 LKR (€13.00)
Udawalawe (1 night): 7250 LKR* (€35.80)
Mirissa (2 nights): 3000 LKR (€14.80)
Unawatuna (2 nights): 6480 LKR* (€32)
* Air-conditioned
Expenses per person: €100.25
All of our accommodations, except for the ones in Mirissa in Nuwara Eliya, had breakfast included. We booked a day or two in advance and most of the time, the cheapest price for something that had a rate of 8 or higher on booking.com, was around €12 per room. The only two lodgings we booked way in advance are the ones in Negombo (because it was our first night and we arrived at 1 am) and in Udawalawe (I insisted on this one because the owner has a rate of 10.00 on booking.com even after almost 300 reviews left – and that tells A LOT). Our stay in Uduwalawe was also the most luxurious one and included an unlimited supply of water, free tuk-tuk to the town nearby and more. We even had hot water in the shower (actually hot, not just warm)! Quite a treat!
We were traveling in February, which is a high-season in Sri Lanka.
Extra
-Anti-Mosquito Spray: €10.00
-Local SIM card: €6.4
-Ayurvedic massage for both of us: 4000 LKR (€22.40)
-Tea: 1200 LKR (€6.70)
Expenses per person: €22.75
Altogether per person: €294.40
Just another reason to return 😉
The only expenses I did not count above are the airplane tickets because I believe the price depends on where you are departing from and also what season you're traveling in.
Do you plan to visit Sri Lanka anytime soon?