The best free views (of Eiffel Tower and more) in Paris
Who doesn't love a great shot of the Eiffel tower while in Paris? Preferably somewhere not crowded, so you don't have to move all the time to capture the moment. In this post I'm talking the less known spots for photographing Sacré-Cœur, Eiffel Tower and Notre Dame. Most of those were empty when we were there.
1. Printemps Department Store
They offer a wide variety of products, mostly well-known brands, so if you're on a budget, this is not where you do your shopping. The building is beautiful, inside and out, and although the series of escalators can get a bit confusing, it's very much worth visting. On 9th floor there's a restaurant and a rooftop terrace with free access to the public, offering the most spectacular view over the surrounding Paris skyline. On left side of the unimpeded 360 degree view you have Pantheon, Eiffel Tower and Arc de Triomphe, while on the right side Sacré-Cœur stands out in all its beauty among the typical tin roofs of Paris. If you wish to grab a snack, I was told that the food here is very tasty and cheap. However, there is no requirement or expectation that you must buy anything to visit the terrace.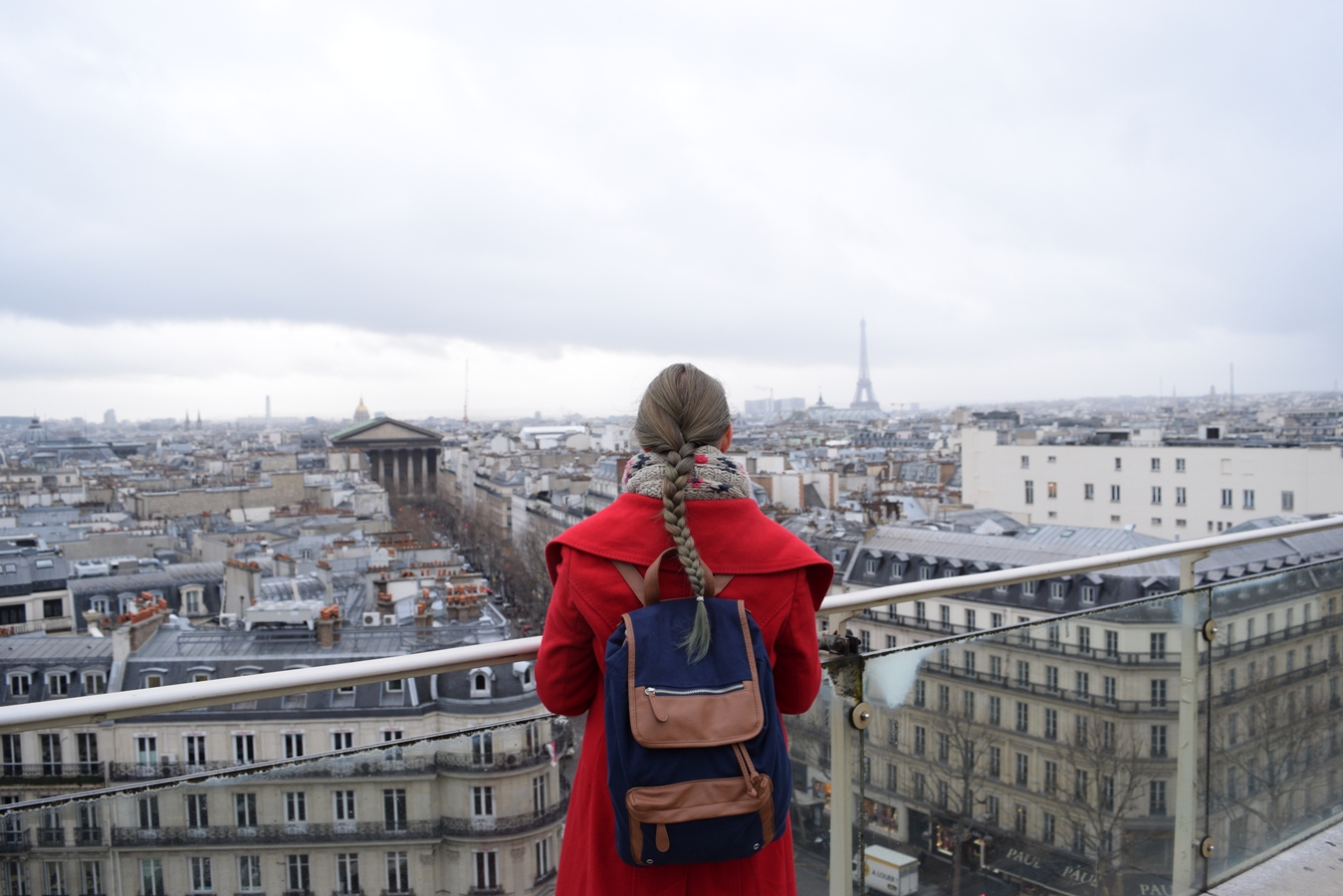 Address: 64 Boulevard Haussmann, 75009 Paris
Metro: Havre-Caumartin (line 3 and 9)*
Opening hours: Closed on Sundays, Thursdays from 9:30am to 9pm, other days from 9:30am to 8pm