What to Do in Essaouira – A Laid-Back Seaside Town

Confession time. Essaouira was almost left out of our itinerary because it seemed so ordinary. If you are about to commit the same mistake – don't! I could not be any happier we still shortened our time in Marrakech to visit this lovely seaside town.
Essaouira (meaning little picture in Arabic) is situated on the country's Atlantic coast, just two hours away from the chaos of Marrakech. If you are searching for a place that has not yet been ruined by mass tourism, that is the one. Just go there soon, I am pretty sure a town as beautiful will not remain untouched.
TIP: Leave Essaouira for the end of your trip – you can thank me later.
We have only spent 24 hours in the Unesco Heritage listed fortified city, but as we were entering the Medina, I was already secretly planning my next trip.
1. Watch the sunset at Essaouira Ramparts
Do you remember the Game of Thrones scene, where Daenerys meets her loyal army of Unsullied for the first time?


The views you can catch along Essaouira's ramparts, that date back to 18th century, will transport you to that scene.
2. Snack on pastries
Forget France, I'm fairly convinced Essaouira has some of the best bakeries the world has ever seen. Patisserie Chez Driss is what I have in mind when I think about heaven. Opened since 1928, the bakery is a big hit among locals and foreign visitors. They also serve breakfasts (but we never tried one). This is not the only bakery in town, though. We tried 3 of them and they were all perfect.
3. Get lost in the Medina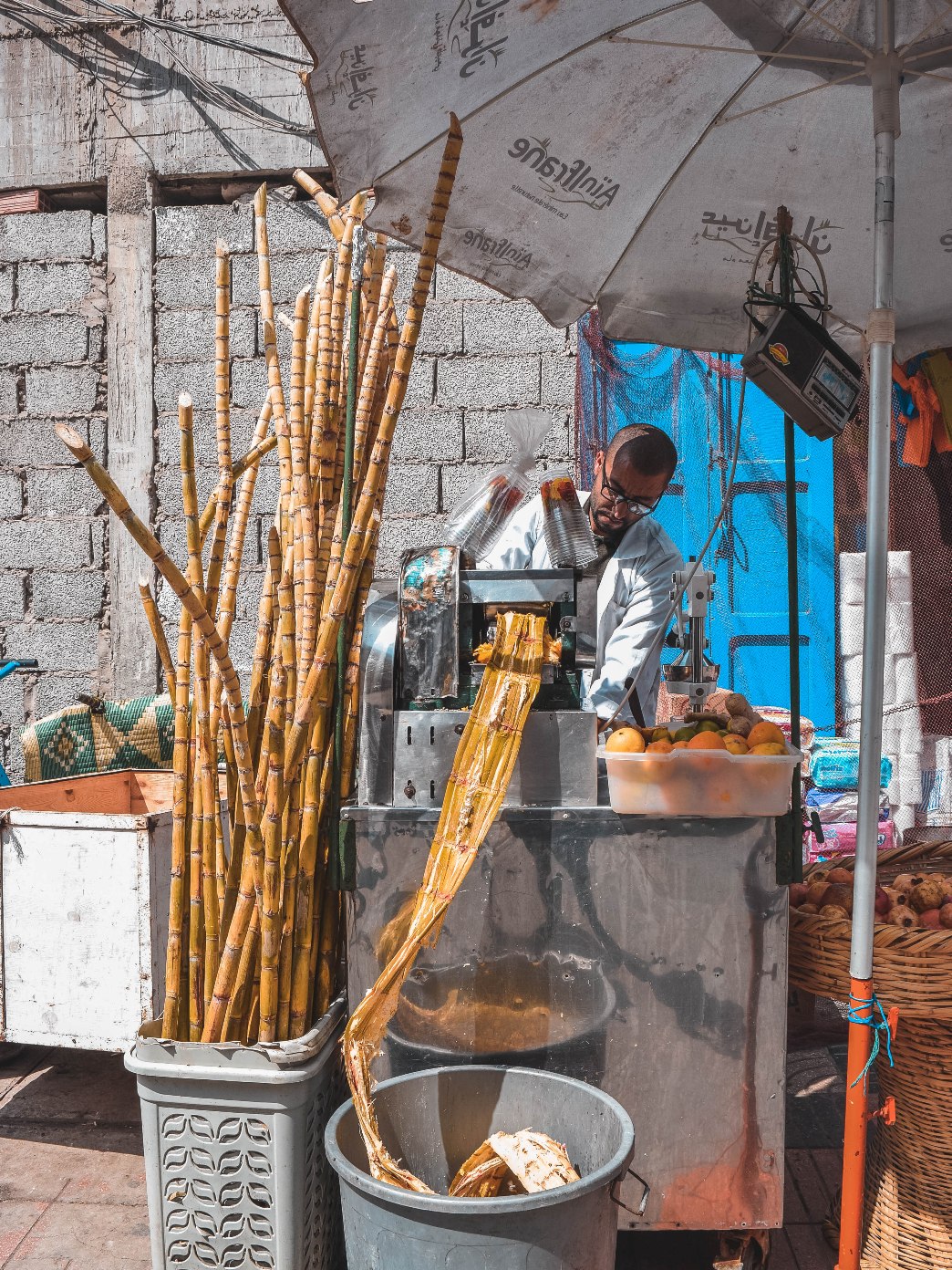 As in every other big city or a small village in Morocco, visitors should take the chance to visit the traditional market streets. The traditional souks (markets) look like they have not changed for the last few decades. Sip on freshly squeezed sugarcane juice (5 Dhs or €0.45 for a glass), stock up on almond butter and smell all the herbs you can possibly find.
TIP: If you are wondering for how long to stay in Essaouira, I would recommend anything from a day to a week.
4. Shop at the fish market
Harbour side fish market is one of the best ones. You can buy whatever fish or anything else you desire directly from the local fisherman and get it prepared just for you somewhere in the town. We bought ours at the main fish market in the medina and got it grilled at a small restaurant close by. It is unbelievably cheap and so, so tasty!
5. Learn to surf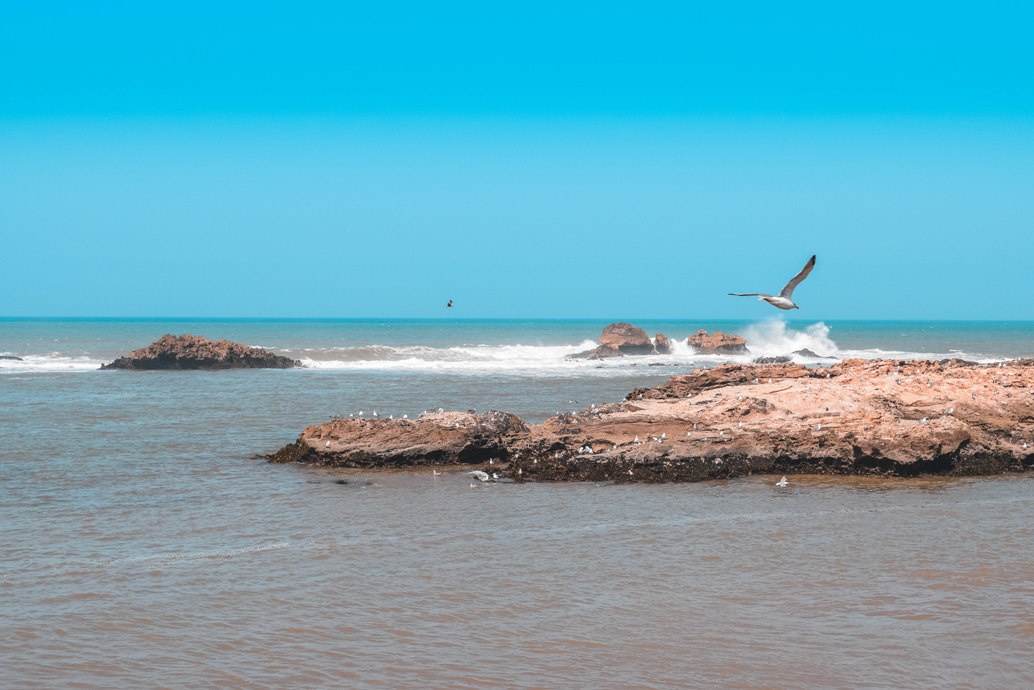 Essaouira is well-known for its wind all around the year. Surfing, windsurfing or kitesurfing – whatever you wish to try, this is the right place to do it all.

Most importantly, just soak up the relaxing atmosphere and take it slowly.

No time now? Save for later.