Road trip through Norway – Part 4
This diary was originally written in July 2014. This is the last part describing the roadtrip across one of the greenest countries in the world, Norway.
Around 40 hours left in the country – this time our final destination was Rygge airport. I must admit I truly enjoyed the road from Hornindal to Oslo, everything is either green or yellow – so bright and lovely!
When in Norway, you must not miss ski jumping hills. So first stop: Lillehammer. A cute city, where we grabbed something to eat and drove to the ski jump at Lysgårdsbakkene. This ski jumping hill consists of a large hill and a small hill, as you can see in the photo. It opened in 1993 for the 1994 Winter Olympics, where it hosted the ski jumping and Nordic combined events, as well as the opening and closing ceremonies. After the Olympics, ownership was transferred to the municipal Lillehammer Olympiapark and it has since been used for several FIS Ski Jumping World Cup and FIS Nordic Combined World Cup tournaments, including hosting the Nordic Tournament. It has a capacity for 35,000 spectators and is one of three national ski jumping hills in Norway.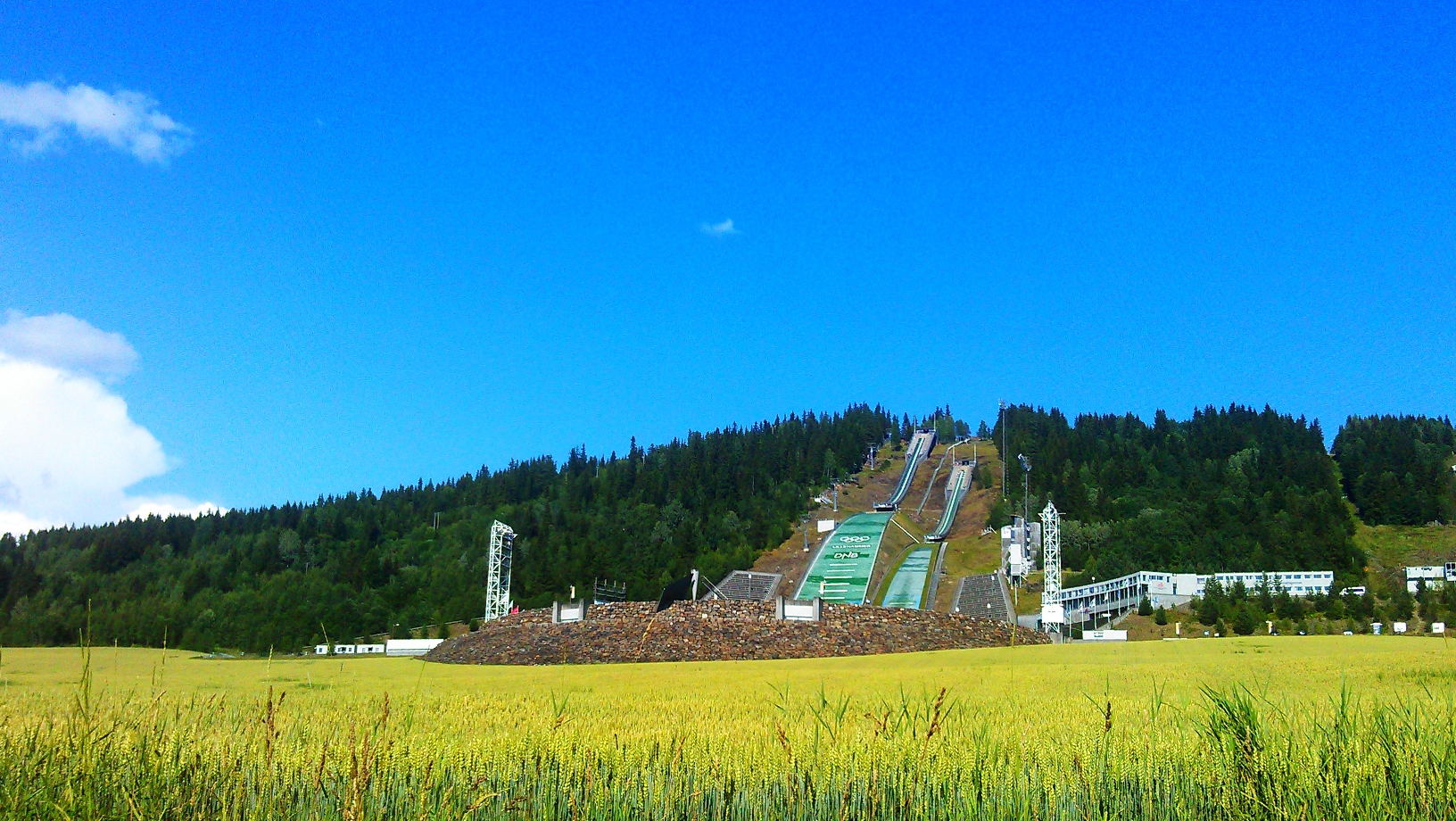 Next place on the list was Holmenkollbakken in Oslo. Read More