Road trip through Norway – Part 4
This diary was originally written in July 2014. This is the last part describing the roadtrip across one of the greenest countries in the world, Norway.
Around 40 hours left in the country – this time our final destination was Rygge airport. I must admit I truly enjoyed the road from Hornindal to Oslo, everything is either green or yellow – so bright and lovely!
When in Norway, you must not miss ski jumping hills. So first stop: Lillehammer. A cute city, where we grabbed something to eat and drove to the ski jump at Lysgårdsbakkene. This ski jumping hill consists of a large hill and a small hill, as you can see in the photo. It opened in 1993 for the 1994 Winter Olympics, where it hosted the ski jumping and Nordic combined events, as well as the opening and closing ceremonies. After the Olympics, ownership was transferred to the municipal Lillehammer Olympiapark and it has since been used for several FIS Ski Jumping World Cup and FIS Nordic Combined World Cup tournaments, including hosting the Nordic Tournament. It has a capacity for 35,000 spectators and is one of three national ski jumping hills in Norway.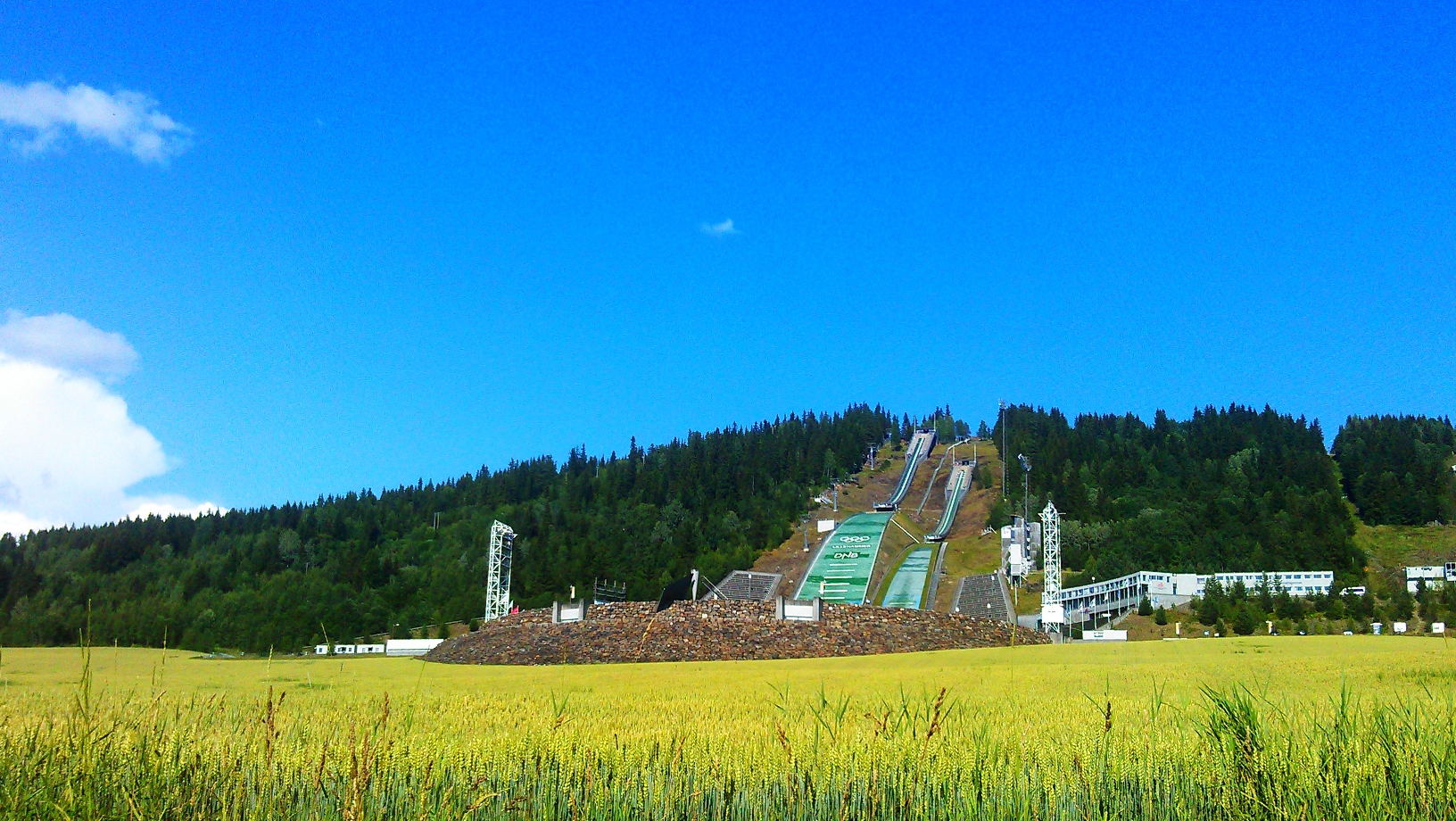 Next place on the list was Holmenkollbakken in Oslo. A large ski jumping hill is co-located with Holmenkollen Ski Museum, which presents the history of skiing. Talking as somebody who's not very enthusiastic about museums, that's a really good one. The hill is 375 meters (1,230 ft) above mean sea level, so from the top you get an amazing view of the city, but because we were there at 8pm (on that day I was especially grateful for those 11pm sunsets) and I was taking all my photos with mobile phone, I only have one decent photo of the view to show.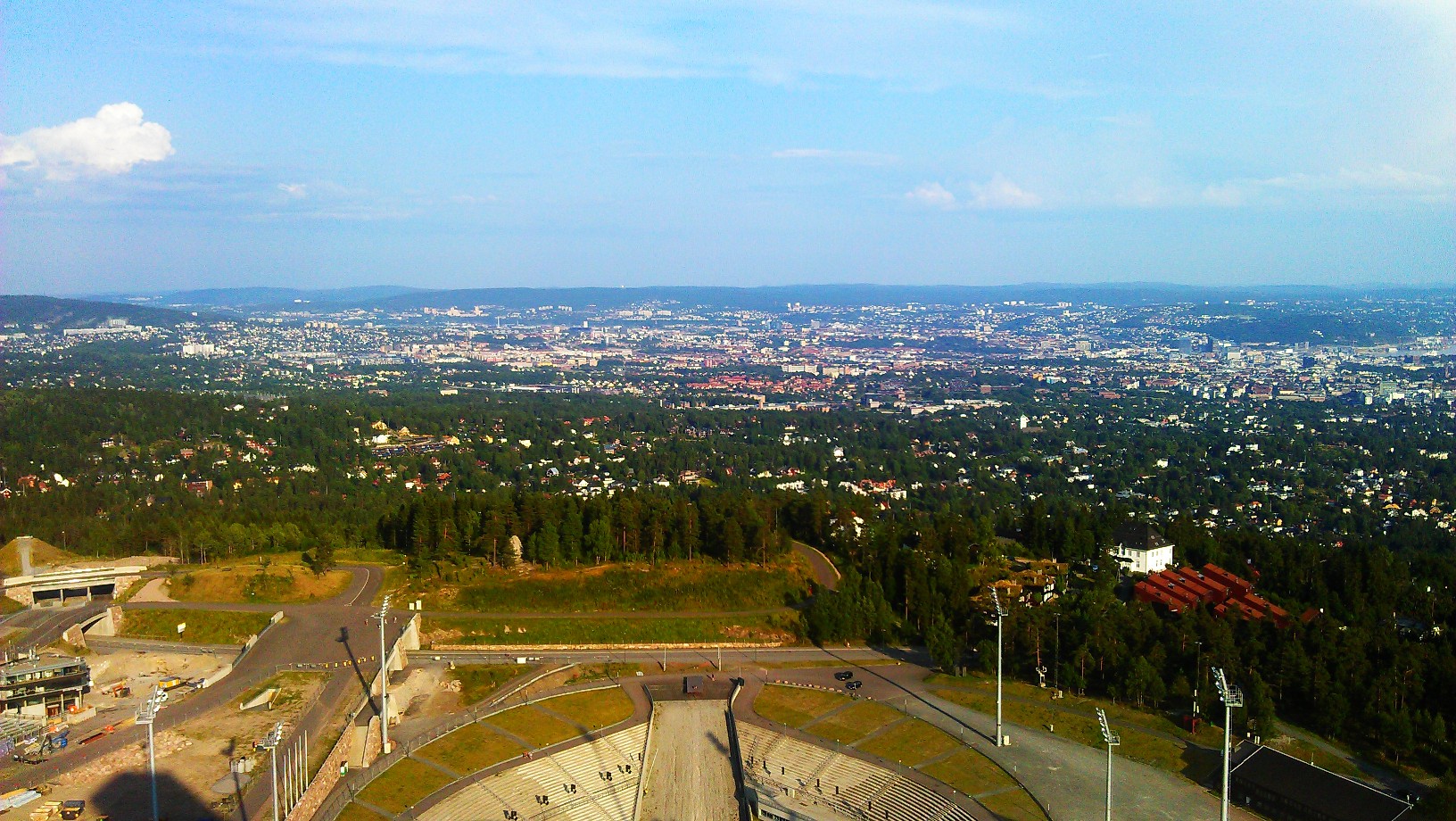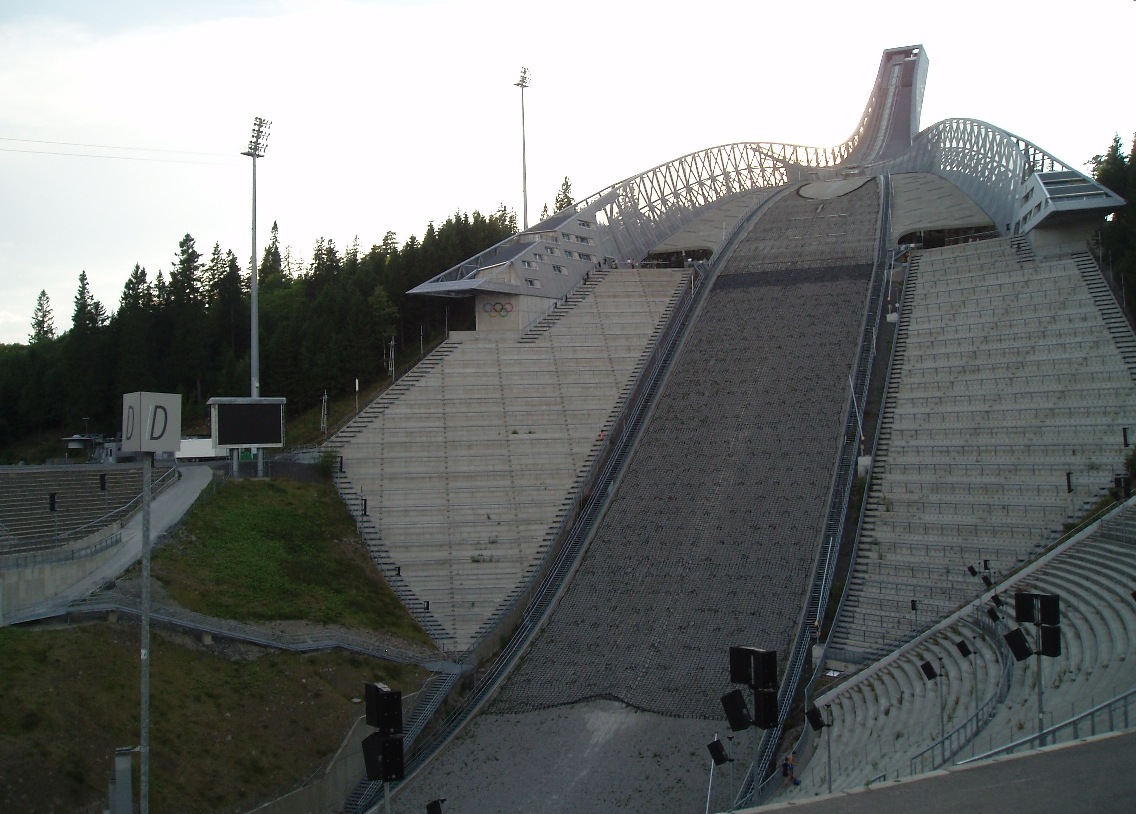 Since we were flying just an hour away from Oslo, it was mandatory to stop in Norway's capital. Oslo's beautiful. If you're there for a short time, add the Vigeland park to the list of things that need to be seen. Opera is stunning as well, but we somehow managed to get into one of the weirdest quarters when trying to get there and it ruined the experience a little. It looked like high crime area, and passing several groups of males and drunk people did not make me feel very comfortable (it was Friday night, if I remember correctly). I later read online that this area better be avoided at night. Just go there in the afternoon or morning and I'm sure your experience will be better than mine was.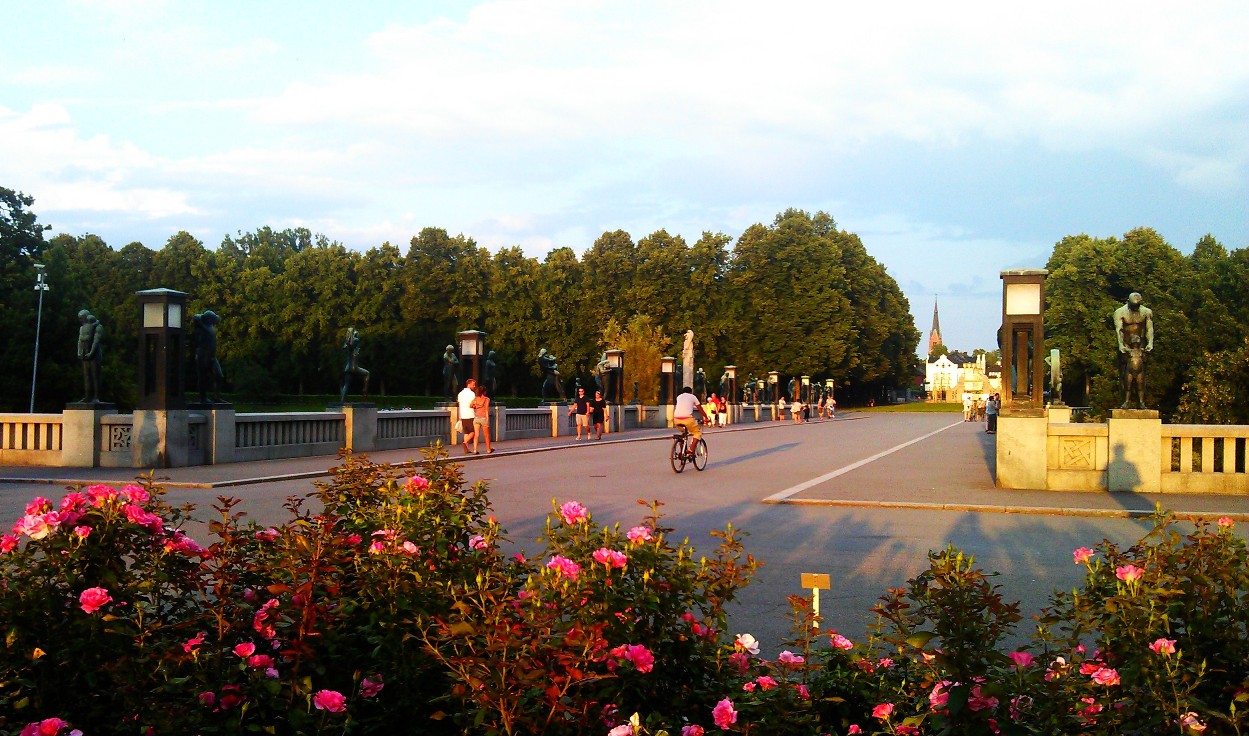 When we left the city, it was over midnight already. To sum up, I highly recommend you visit the country, just take more time than we did. If I could do it again, I'd plan 10 days or maybe even two weeks for the route we did. Go slow and enjoy.