Road trip through Norway – Part 3
This diary was originally written in July 2014. Over the next couple of days, I'll be taking you with me to one of the greenest countries in the world, Norway.
The road ahead seemed to be never-ending. On our way to Hornindal, we stopped at 3 places: Nærøyfjord, Tvindefossen (or Tvinde Waterfall) and Borgund stave church. Tvinde actually means "twin waterfall" and it refers to the waterwall being formed by the water from two rivers merging.
The history of Borgund stave church goes well back; it was built sometime between 1180 and 1250 AD with later additions. This is also the best preserved of Norway's 28 extant stave churches. Nowadays the building's used as a museum.
After getting some rest in beautiful Hornindal, we hiked to Briksdalsbreen or translated to English, the Briksdal glacier. What a magical place! The glacier is a 30 minute steady walk from the entrance to reach the ice field with plenty of opportunities for fantastic photographs.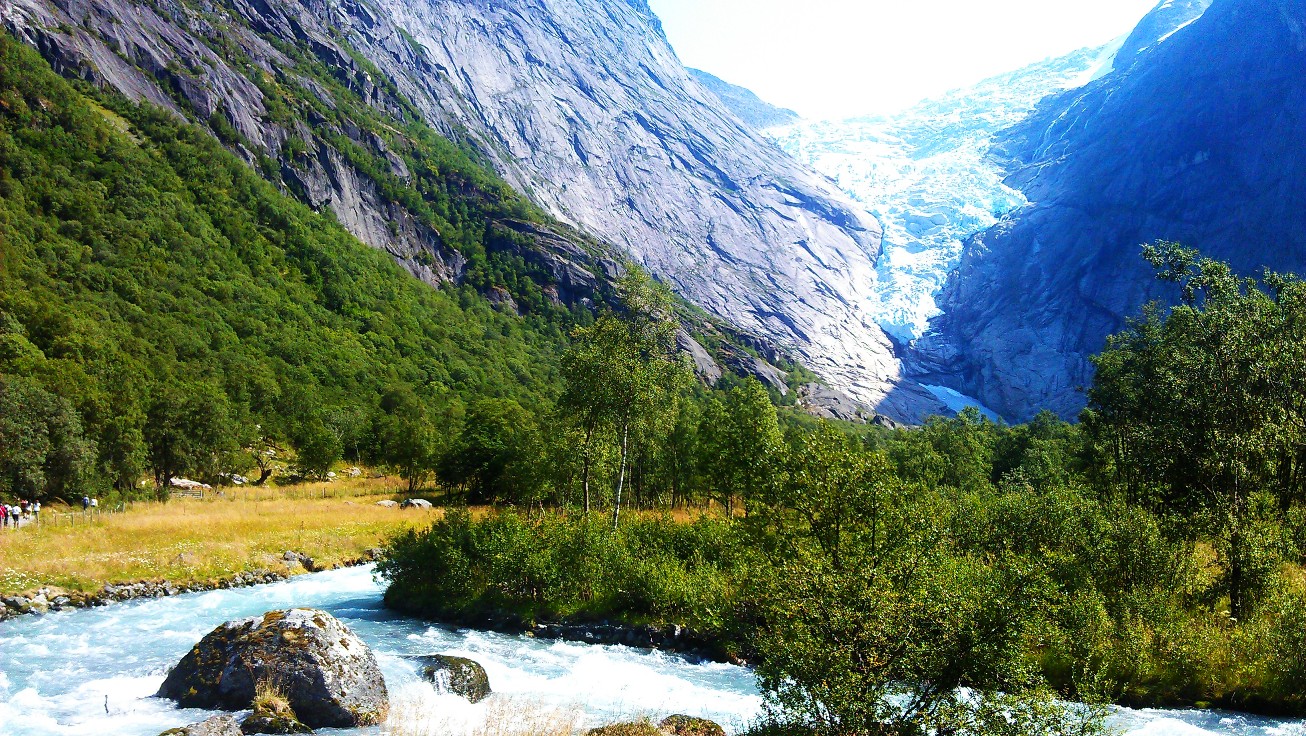 Once at the glacier we learned about how much it has receeded over the years but it is still clearly visible and impressive. Still, you better hurry, if you wish to see it because it won't take that long for it to disappear.
Tips: Have something waterproof with you. One of the bridges is simply impossible to pass without gettig wet. I was there in the hottest summer and it felt refreshing, but if the weather isn't as beautiful and hot, I imagine the experience isn't as pleasant. Also, don't take the Troll wagon, if your fitness allows you. There are some hills and stairs, but the path isn't difficult. If you have heart conditions, injuries or you just aren't in good physical state, you better book your spot on Troll-Car in advance for 200 NOK (price for the adults; 100 NOK for children).

To be continued…