Complete Guide to Lisbon, Portugal
I first visited Lisbon back in 2017 and immediately knew I wanted to move there. Although I could barely catch a glimpse of it during my long layovers, I was in awe with everything. Not even all those hilly, winding streets could put me off!
In November I got to spend a week in the capital of Portugal. While this may sound a lot to some (Lisbon can be seen in 3 days), I could easily extend my stay for longer. It is impossible to run out of things to do in Lisbon and as a food lover, I was in complete heaven.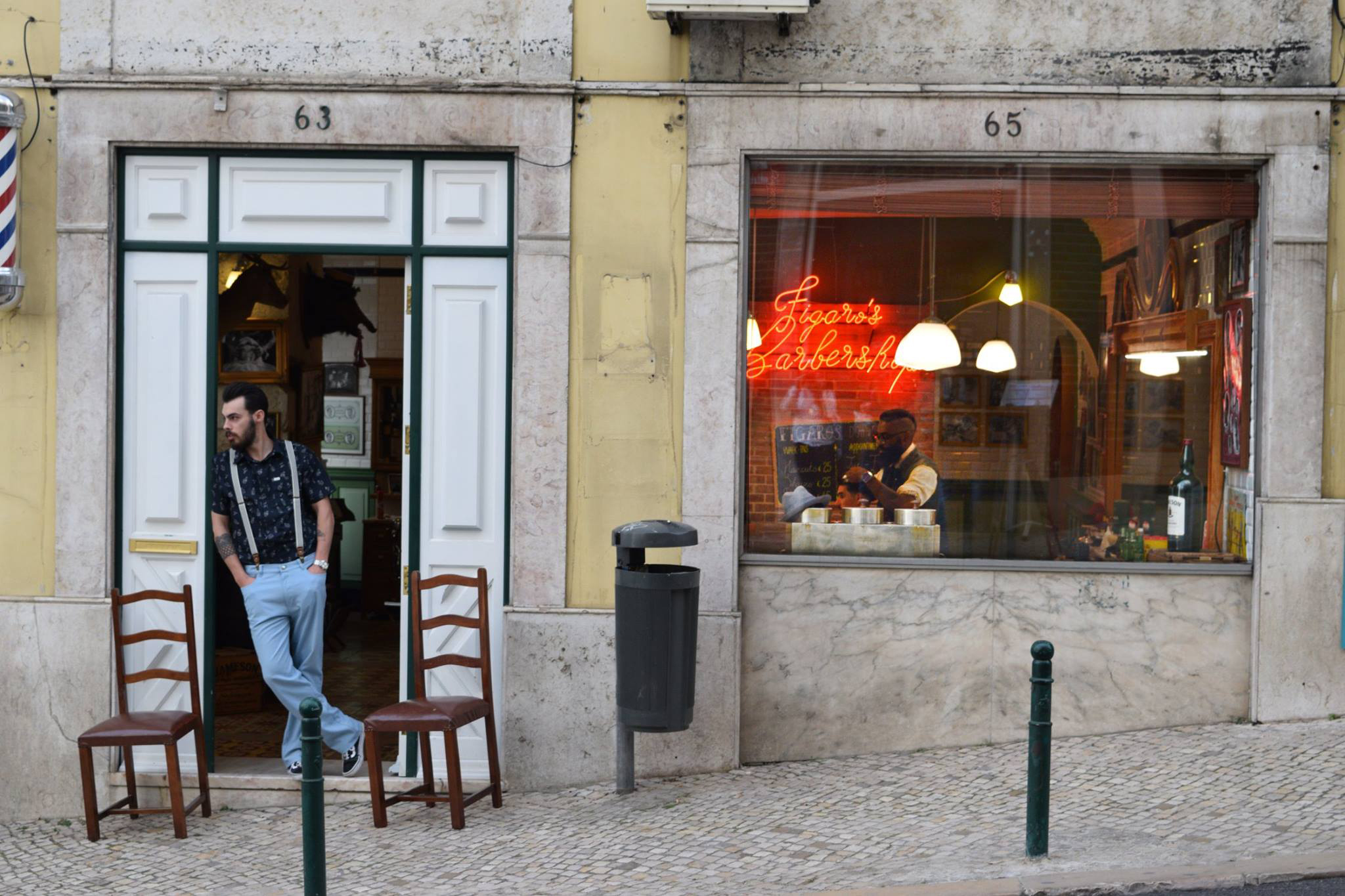 In this post, I will cover everything from what to see, where to eat and where to stay.
Sights
Viewpoints

There are over 50 viewpoints in Lisbon, but these are my personal favourite:

– Miradouro de Santa Luzia
– Miradouro das Portas do Sol
– Elevador de Santa Justa
– Miradouro da Graça
TIP: The viewing platform at Elevador de Santa Justa can easily be accessed by foot – you do not need to pay for the elevator.
The Pink Street

Rua Nova do Carvalho can be found at Cais do Sodre neighbourhood. For a long time, it was only popular amongst sailors criminals, streetwalkers, and prostitutes. In 2011 they decided to make this neighbourhood a bit more friendly by painting the street pink. The project was finished in 2013 and turned out to be a big success. One of the most instagrammable locations is now surrounded by some of the most popular hip bars and dance clubs.
Castelo de São Jorge

Visiting the castle will take you at least 2 hours, but I would recommend the whole morning. The adult admission fee is €10. Personally I liked to see it once, but I don't feel the need to visit it again. The views are beautiful, though.
LX Factory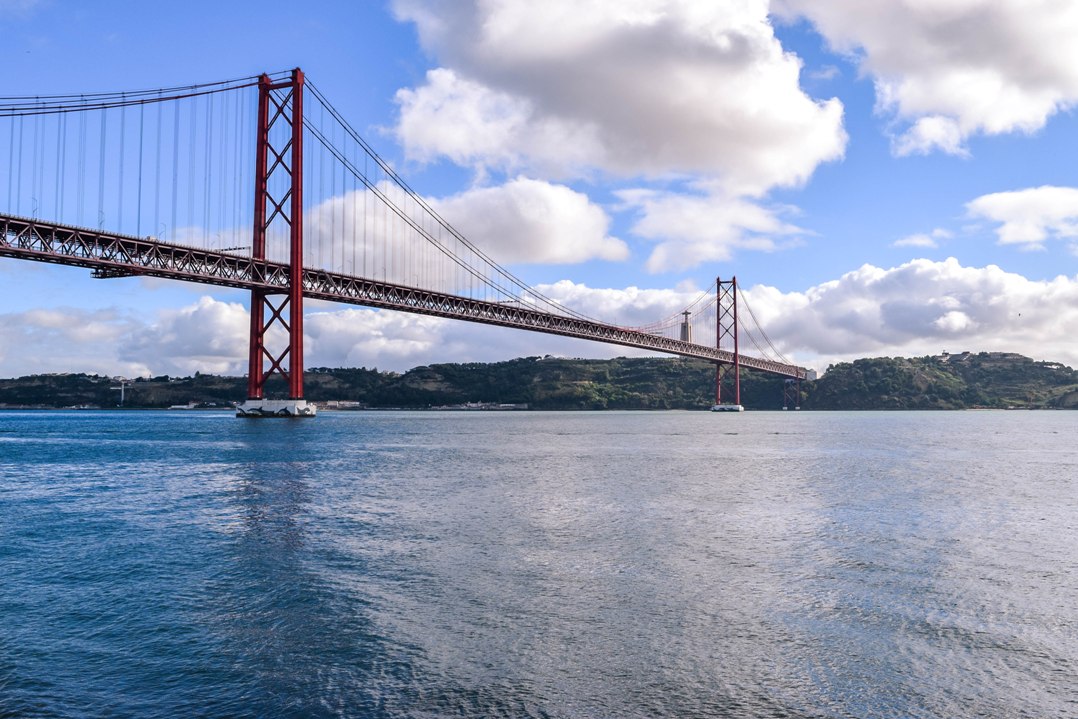 A funky place for all artistic souls. LX Factory is an abandoned industrial site, that has been turned into a creative, cultural and gastronomic area in restored factory buildings. Make sure to also check the rooftop bar at Rio Maravilha, which has a great view.
Belém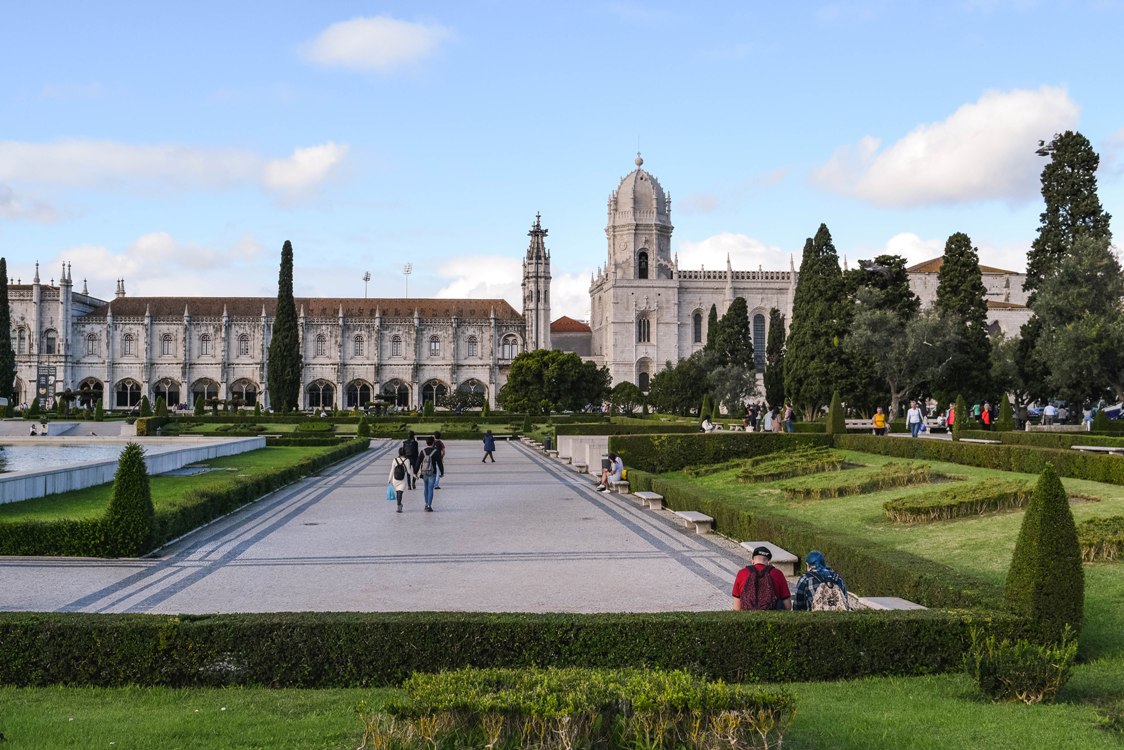 Just a bit farther from LX Factory, there's a charming district full of green open places and beautiful architectural pieces. While there, visit:

– Mosteiro dos Jerónimos
– Padrão dos Descobrimentos
– Torre de Belém
TIP: In Belém, you can enter the attractions for free every Sunday from 10 am to 2 pm.
Restaurants
Finding a good place to eat in Lisbon should be the least of your concerns. However, if you are looking for some exceptional places to eat, I got you covered.
Places I have visited
Taberna Salmoura
(I should probably stop raving about this place because it is going to get too busy.) Let me introduce you to my all-time favourite restaurant. Just the thought of the dishes I had, makes me drool.
Taberna Salmoura is a small, cosy restaurant hidden in the streets of Alfama, with the best dishes I have ever had. Their octopus risotto is in my thoughts almost daily. Don't even get me started on the desserts. Maybe I need to check the flights to Lisbon…
Most dishes are not vegetarian-friendly.
Santa Rita
This family-run restaurant truly impressed me and my friends. They have a huge selection of dishes (something for everyone) for very affordable prices. I was there with two friends and we were all blown away by the taste of what we ordered.
A Taberna Do Mar
At Taberna Do Mar, I went for a 10-course blind-tasting menu, which changes daily. It costs €25 and is well worth every cent. The place is lively and the cook presents each dish before you taste it. Most of them are fish-based, prepared with a small twist. Usually, that means either a Japanese influence, but be ready for surprises. Not suitable for vegetarians.
The Garage – Smokehouse & Barbecue
The Garage is a great place to visit if you are in LX Factory area and want to take a break from seafood. The classic, comforting dishes are carefully prepared, and go so well with their fresh juices.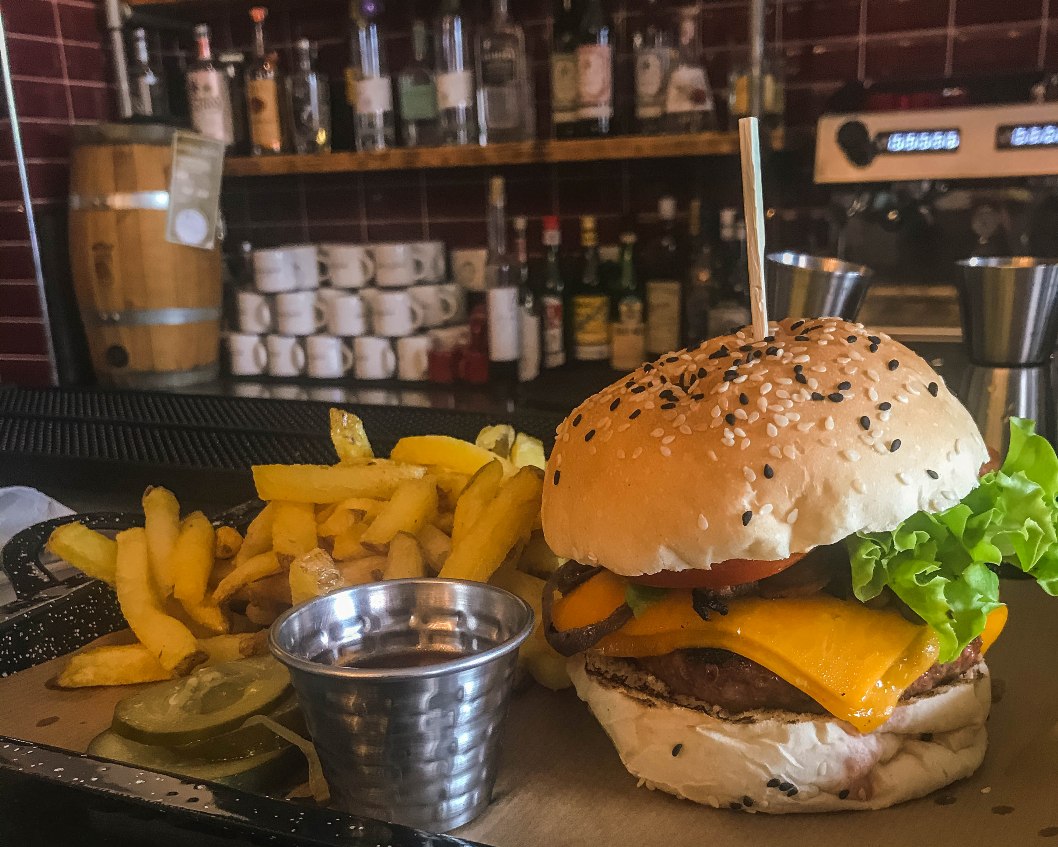 The burgers are huge. I have never in my life struggled to finish one, but here I was close to failing my mission.
Places I still need to test
No matter how hard I tried, my list of recommendations from friends and locals kept getting bigger by day. Unfortunately I could only visit as many places. These are some I kept being told about (they all are supposed to be fantastic):
Banca de Pau
Marcelino Pão & Vinho
Taberna Sal Grosso
A Cevicheria
I have tried to get a seat at Taberna Sal Grosso twice. Everyone told me it was the best one in the city, but the first time I got there, I'd have to wait for 2 hours and the second time around the waiting time was even longer. Guess I have to visit Lisbon again soon.
Bars and nightlife
It would be a sin not to go out while in Portugal.
Wine
Comida Independente
Comida Independente is an exceptional place focused on natural wines from small local producers. The owner is phenomenal at what he does. If you share your preference, you can be sure he will find the right wine for you. I also highly recommend their pastrami sandwich, which is to die for.
Rebel Rebel
Jenny specializes in natural wines from all around Europe. I have tried around 5 different wines and a raspberry beer during the 2 hours spent in this small shop and all of them were great. Highly recommended!
Beer
Quimera Brewpub
Another one of my favourites is Quimera Brewpub. A bit out of the city centre but easily reached for €2 and well worth the hassle. The beer is amazing. They have house-brewed beers on 12 different taps and you can always ask to try first.



But it is not just the beer what makes this place so special – the pub is inside the cave! How cool is that? I was also very impressed with their service. The owner and the rest of the team will quickly put a smile on your face with their jokes and kindness. If you drink beer, this place alone is a reason enough to visit Lisbon.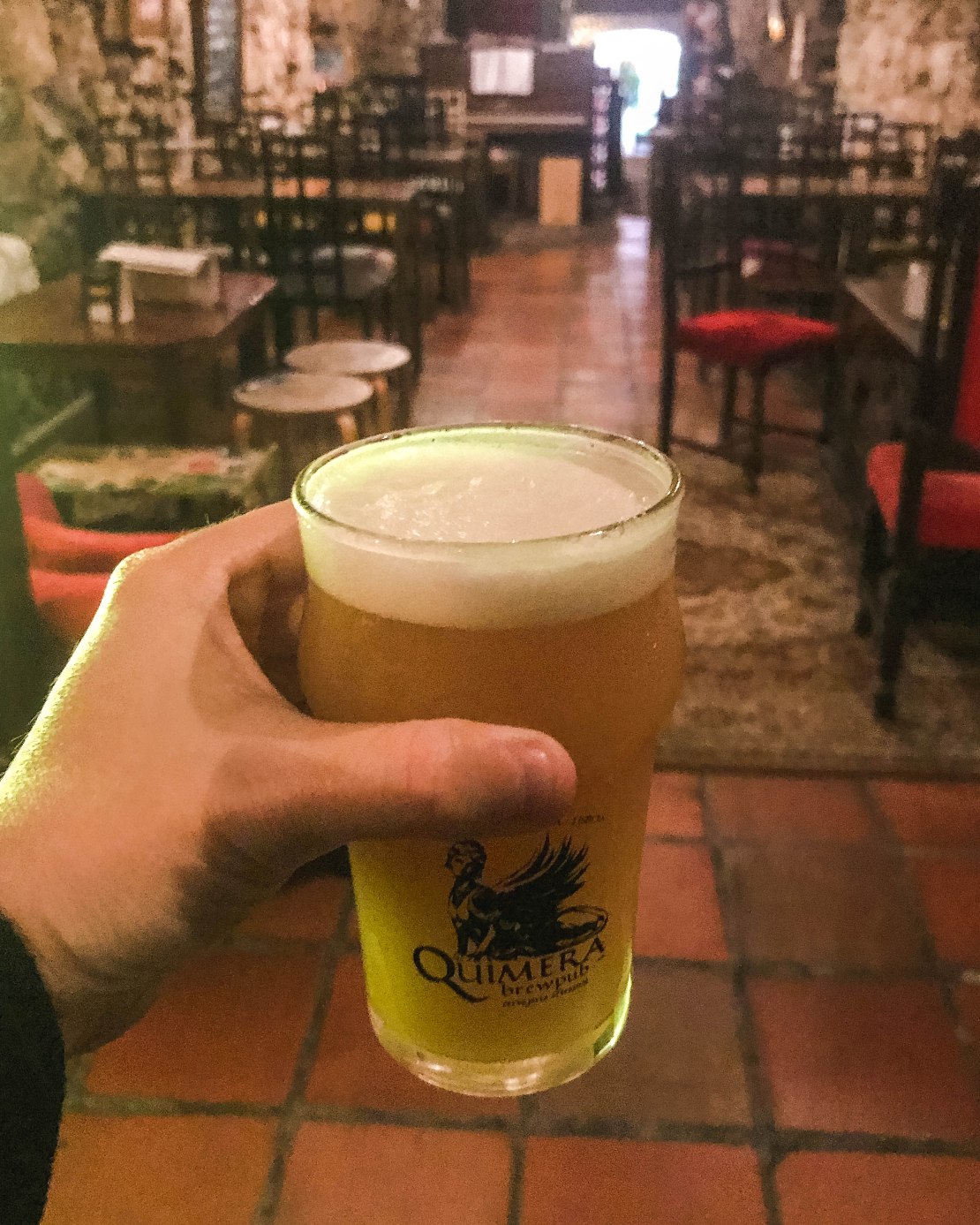 TIP: I recommend taking Kapetan, which is a cheaper alternative to Uber. Get €2 off for your first two rides with a code URKLAD. Uber will cost you around €5.
Coctails
Toca da Raposa
Not a fan of beer and wine? Then you must head to Toca da Raposa. The drinks are quite unusual, infused with some interesting ingredients, but somehow the barman always knows how to make the combination work. What I also loved is that all the liquors are from Portugal.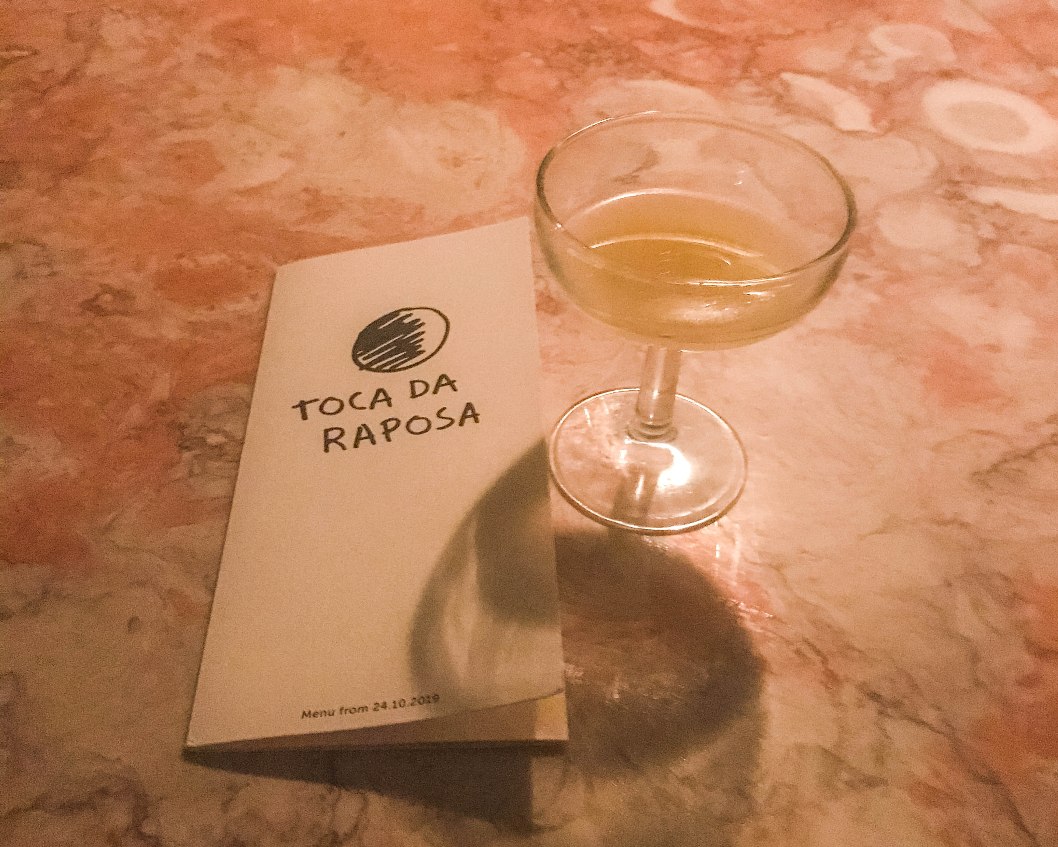 ULYSSES Speakeasy
Unfortunately, I couldn't visit Ulysses myself because it was closed when I tried, however, I love their concept. This tiny bar has a limited number of seats (from what I read, up to 10) and the idea is that the strangers have a meaningful conversation.
Pastéis de Nata
The best Portuguese custard tarts or pastéis de Nata, can be found at Manteigaria. The outside is crispy and the filling perfectly creamy. They are cheap too, only €1. Be prepared to queue (the line moves quickly).
Getting around
Public transport is very efficient. One metro/bus ticket will cost you €1.50 (+ €0.5 for a reusable card, if you don't have it yet). Day passes run from €6.40. For the latest updates check here.
Accomodation
As affordable as airbnb is, I have mixed feelings about recommending it. Just like in many other European cities, airbnb has done more damage than good to Lisbon. It is causing the central area of the city to be devoid of any true residents and the prices have risen dramatically. You can read more about that here. Because of this, I will not discuss it any further, however it is up to you to decide, how you feel about this.
Note: I paid a full price for everything mentioned below.
I stayed at Good Morning Solo Traveller hostel. Consider me impressed – it was one of the top 3 hostels I have ever stayed in. The beds are comfortable and come with plenty of sockets, there are free beer and sangria for an hour every evening, you can get delicious homemade dinner for €5 (I had an Angolan dish called Muamba de Galinha and it was phenomenal) and there are plenty of chances to be social. Besides that, the hostel is very centrally located. Lastly, there are fresh waffles and omelettes made every day for breakfast included in your room price (it is a full continental breakfast).
I was also highly recommended Lisboa Central Hostel by my friends and I will be testing it in February.
Possible daytrips
Below I am sharing a list of towns, that can easily be visited in a day and aren't too far from Lisbon.
Cascais
Sintra
Óbidos
Cabo da Roca
I only managed to do Sintra and Óbidos for now, but both were very easy to get to and so cute.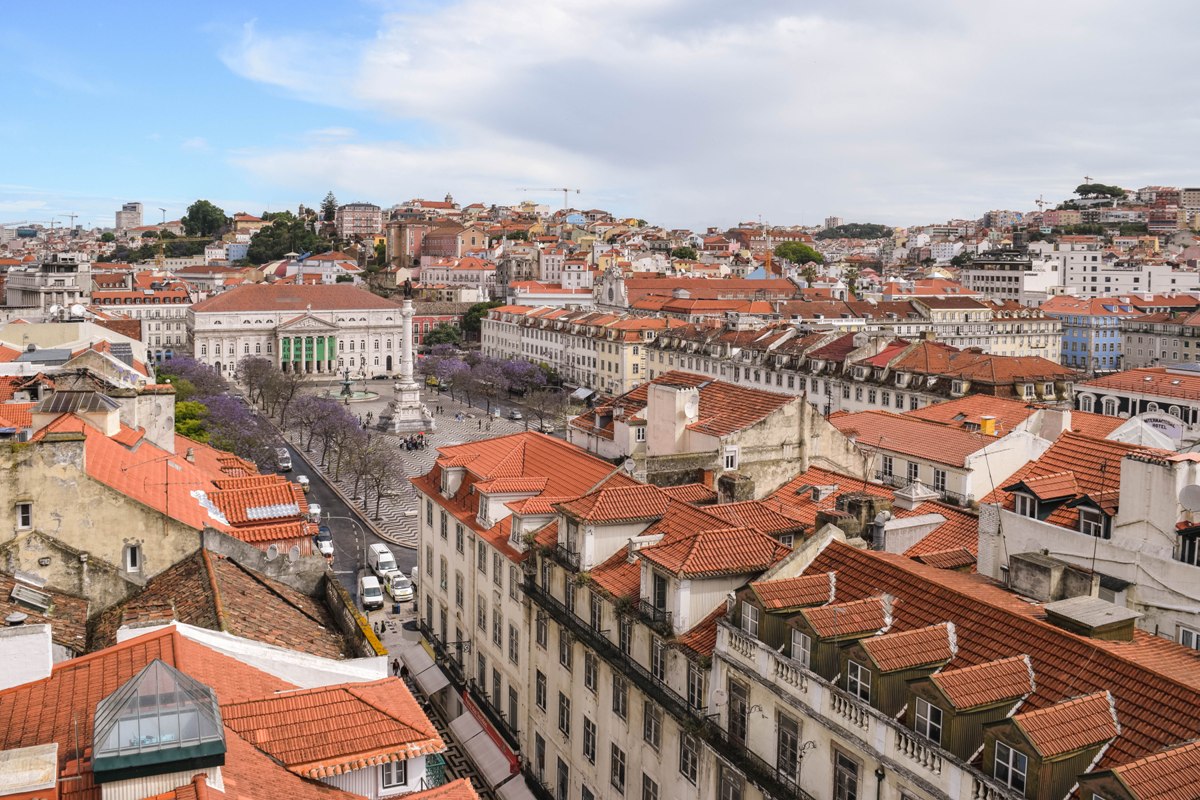 Lisbon is easily my favourite European capital. Perfect climate, friendly people, great food and relaxing vibe are just some of the reasons I was living my best life while there. Already counting down the days til I am back (for a layover, but still).
Thanks to the suggestions my friends gave me. All of the recommended places were exceptional and the ones I visited, are also included on the list.
No time now? Pin for later.