Northern Ireland in 48 Hours
Northern Ireland is well known for its natural beauty. Celtic ruins are perched along the coast, green river valleys spread all around, and cities come with a rich history. Although Northern Ireland has a lot to offer, you can still squeeze all the main sights in two days, which makes it perfect for a quick weekend getaway.
TIP: If you cannot fly into Belfast directly, look into Dublin. The bus from there takes 2 hours and costs €10 one way.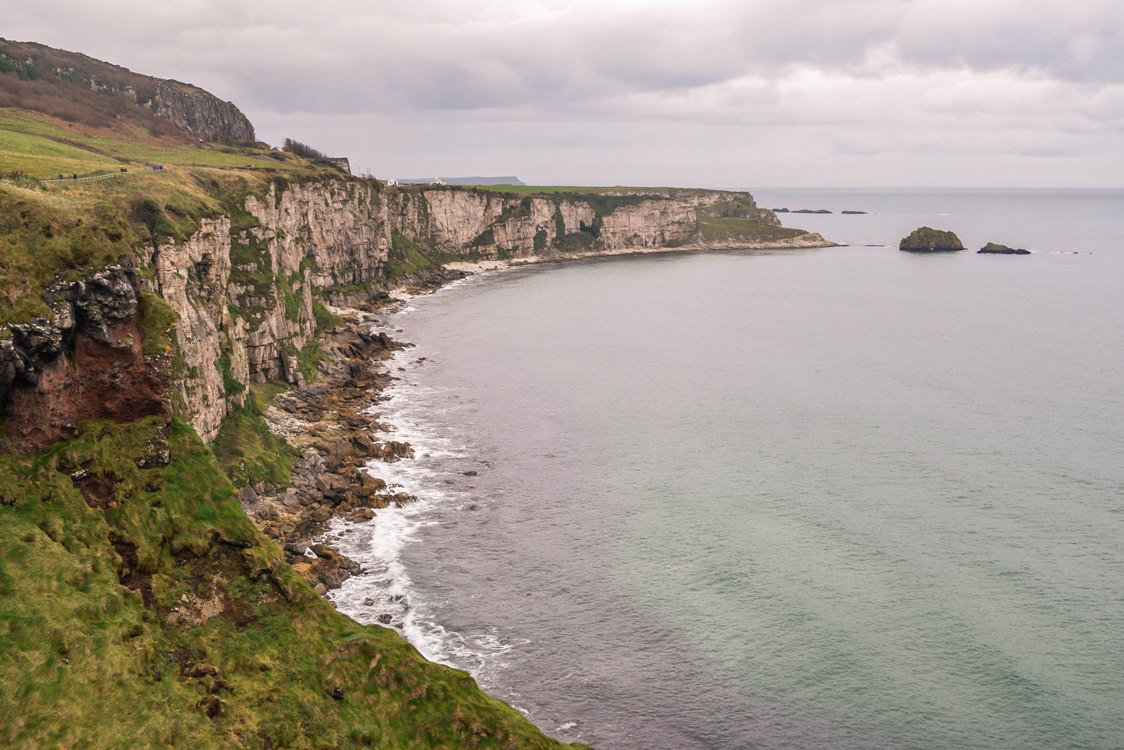 Sights
Below you can find a list of places that you simply have to visit.
The Dark Hedges
The avenue lined with beech trees twisted branches forming an arch over the road is mostly famous for its short appearance in S2 of the widely popular Game of Thrones. Can you see the similarity with the King's Road?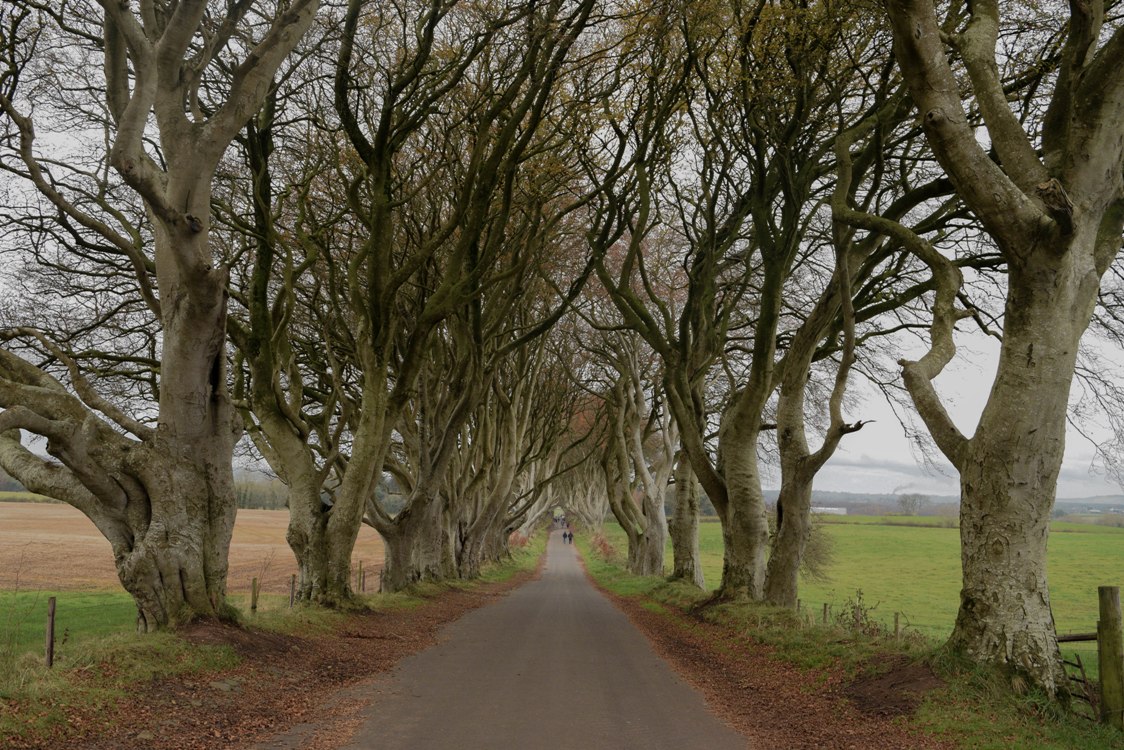 What most don't know, though, is that the trees are dying. Normally beech trees live around 250 years and these ones were planted 240 years ago. Feel free to use this information as an excuse to visit Northern Ireland asap.
The Giant's Causeway
Either a handiwork of the Irish giant Finn MacCool during his battle with Scottish giant Benandonner (obviously!) or a result of volcanic fury, the Giant's Causeway is an extraordinary sight. This natural phenomenon is by far the most popular attraction, so try to get there early to avoid the crowds.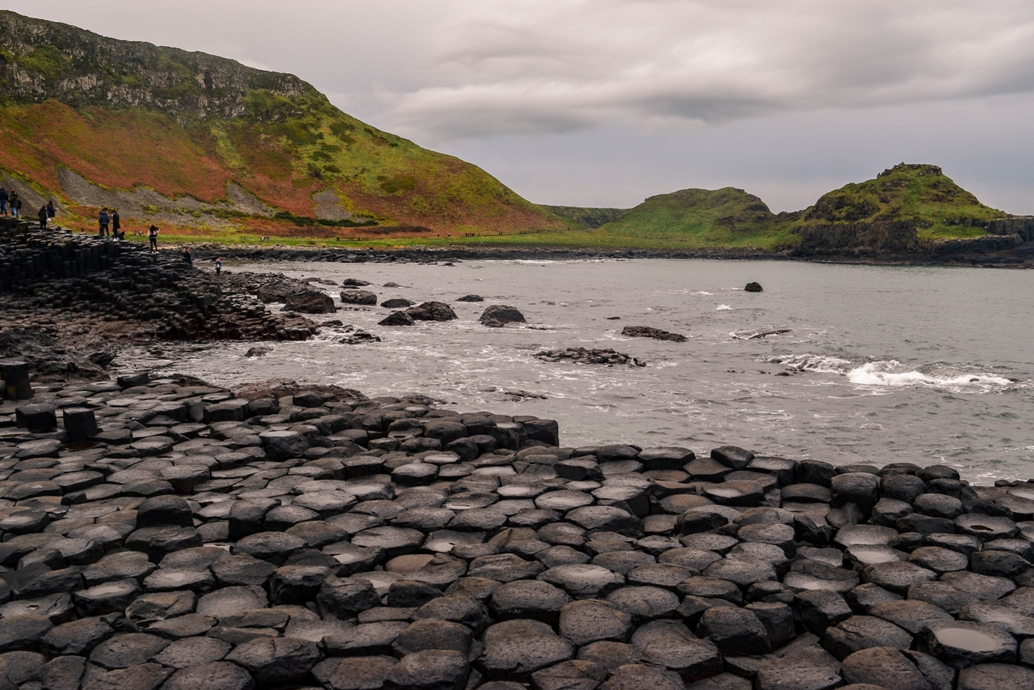 The adult entrance fee is £11.00 (last updated: December 2019). For the newest information check here.
Carrick-a-Rede rope bridge

This may not be everyone's cup of tea. But even if you get wobbly feet just thinking of the heights, I still recommend you stop at this area and enjoy the scenery. The path leading to the bridge is stunning and no matter where you turn, the views will make your jaw drop. Carrick-a-Rede rope bridge, which connects the inland with a small island off the coast, was once used by salmon fisherman. Nowadays it is only used by the tourists. If adventure is your thing, you can also cross it for a small fee of £9.00 (last updated: December 2019, click here for more info).


The bridge is well maintained and not as scary as it looks. It sways a little, but there is security on both sides making sure everything is fine.
Dunluce Castle
A now-ruined medieval castle in Northern Ireland was once the seat of Clan McDonnell. This is yet another GOT location – with a little imagination, you may recognise the castle as the seat of House of Greyjoy.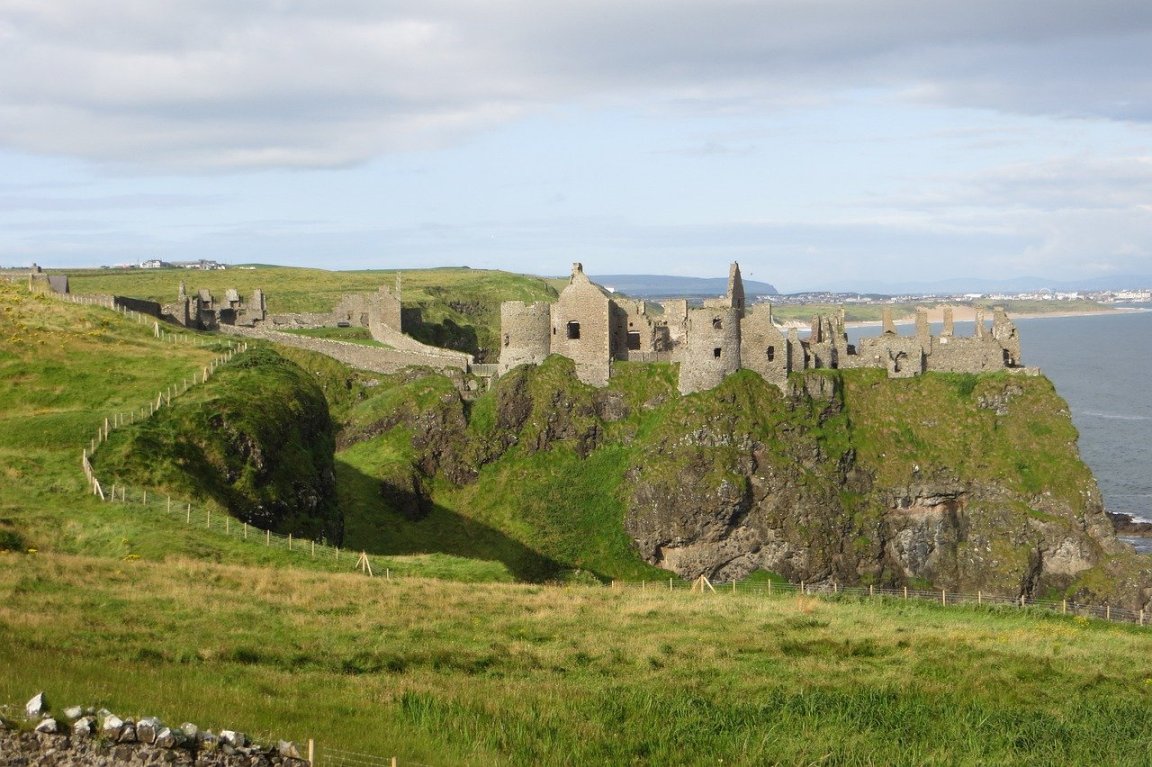 Belfast
Due to my health issues, I didn't see much of Belfast. However, in the past weeks of travelling, I was given many tips from the locals and other travellers I met.
The city hall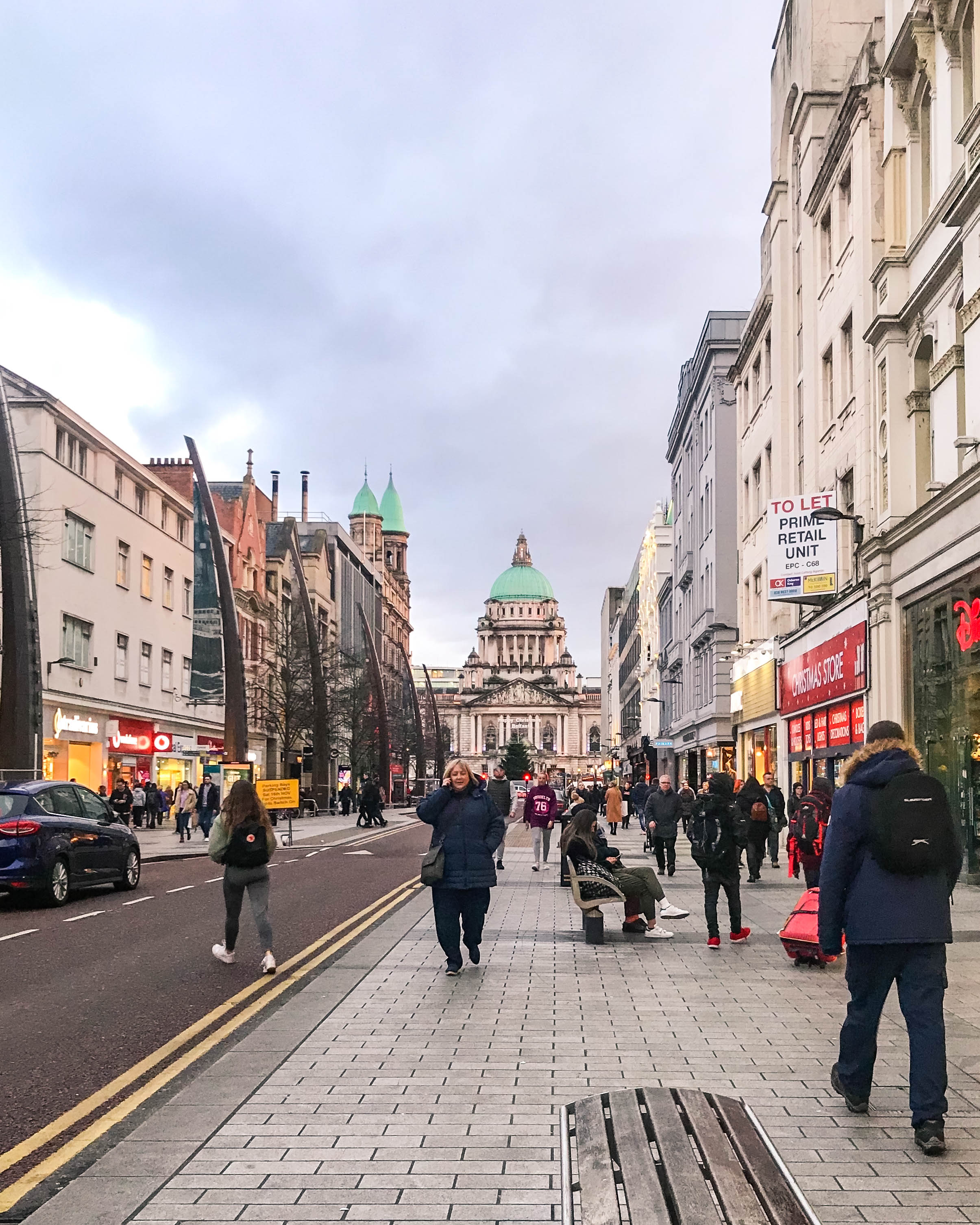 The city hall is one of the most iconic buildings and it is just as beautiful inside as it is outside. The tour is free and it will only take you an hour.
Titanic museum

In 1909, the construction of the Titanic commenced in Belfast. The museum showcases everything about Titanic and its tragic maiden voyage.
Peace Wall

If you wish to learn more about the history of Belfast, take a Black Taxi Tour. The friendly driver will show you all the important spots and help you experience the city through the eyes of a local.
Belfast Castle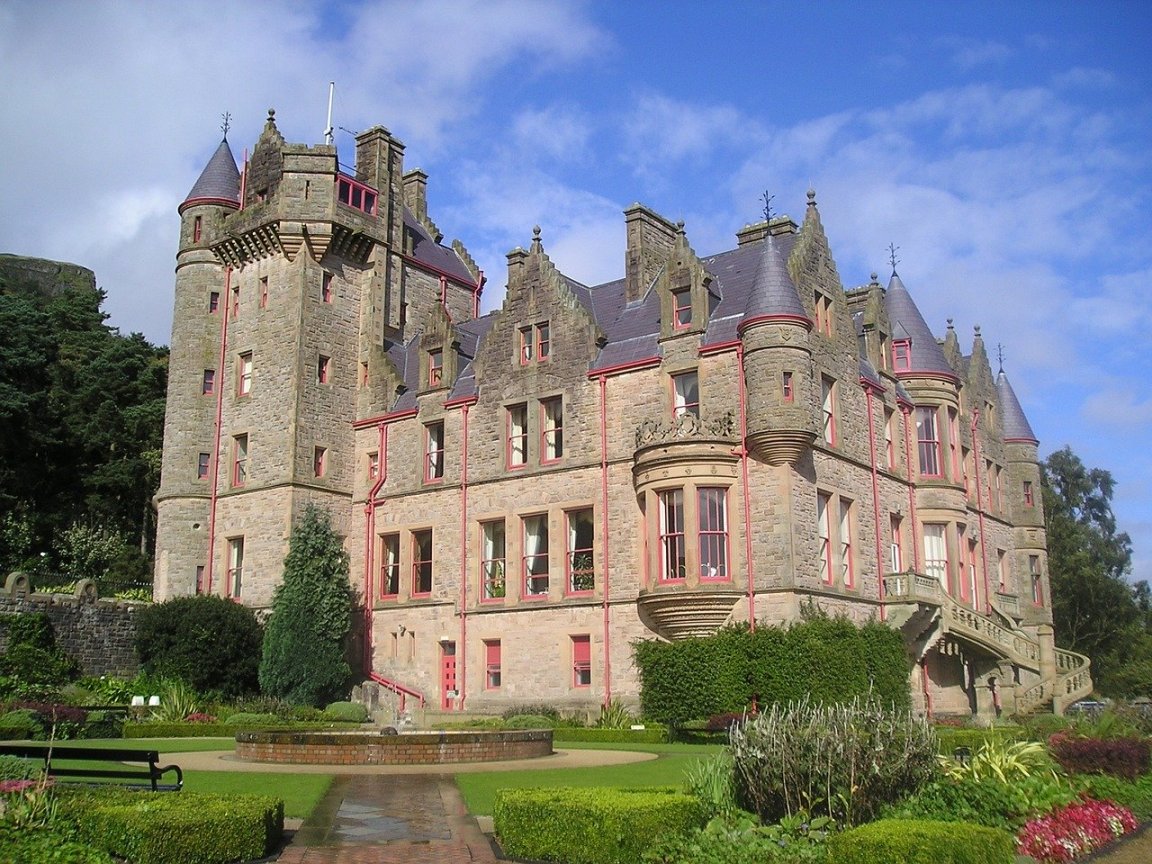 Nestled in the Belfast hills, Belfast Castle has quite a fairytale setting. Note that the location is a bit remote.
How to get around
I was travelling alone and therefore did the whole trip without renting a car. I mostly walked around Belfast, but their public transport is well organised (day pass was £3.50 in November 2019). To escape the city life, I booked a tour with Paddywagon (not sponsored). Giant's Causeway Tour is covering all mentioned above (minus Belfast). The tour begins at 9:45 am in front of Europa hotel and ends around 5:00 pm. It also includes all the entrances and our driver was a brilliant guide.
However, if you have an option of renting a car, it is worth looking into it, since that will allow you to move around more freely and reach some destinations before the crowds arrive.
Where to stay
I would recommend to base yourself in Belfast. Personally I decided on Vagabonds hostel. The location is good, staff friendly and prices low. What I liked the most was their large common area, where you could warm up next to a fireplace, while enjoying a movie on a large screen. Overall, a cosy place with for a great value.
Note: This is not an advertisement. I paid for my stay with my own money.
If you do not want to stay in a dorm room or there's more of you traveling, I would check out Lewis Avenue.
Food and drinks
Save these places on your map:
Restaurants
Darcy's Belfast
The Lantern
Fish City
Pubs
The Crown Bar
The Points
Boundary Brewing Taproom
While this itinerary covers the most popular locations, there's so much more to see. But unfortunately, I could only do as much 😉 Have you ever been to Northern Ireland? And if so, what impressed you the most?
Now time now? Pin for later.