Travel Movie Monday: Wild
Every second Monday I'm going to recommend you one travel movie (in no specific order). Each one of those mentioned, had some kind of an impact on me and I'm sure they will affect you too. Travel movies have the ability to inspire your wanderlust, the motivation to a new destination and give you the power to chase your goals.
WILD (2014)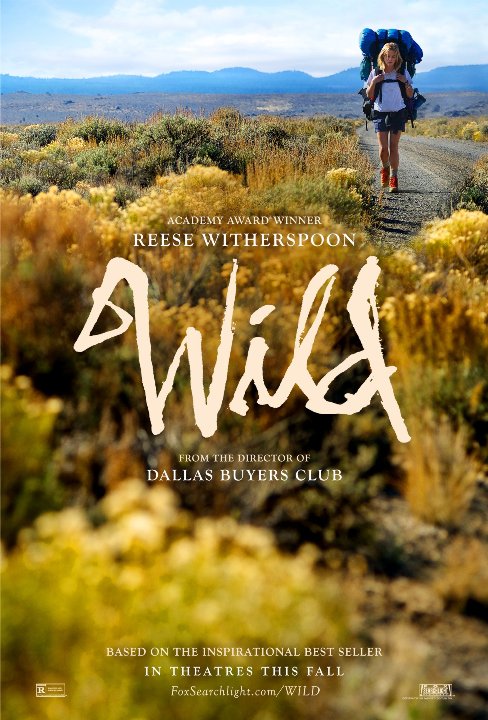 A chronicle of one woman's 1,100-mile solo hike undertaken as a way to recover from a recent personal tragedy.
With the dissolution of her marriage and the death of her mother, Cheryl Strayed has lost all hope. After years of reckless behavior, she makes a rash decision. Without any experience, driven only by sheer determination, Cheryl hikes more than a thousand miles of the Pacific Crest Trail, alone. Filmmakes didn't sugarcoat the journey. The scene that I can't forget even months after watching the movie is in the beginning, when Cheryl starts her walk. She tries to put on her heavy backpack and thanks to her stubbornes she evantually succeedes. As the viewer, you can see she lacks experience, because she carries too many things, but not even that can stop her. The movie powerfully captures the terrors and pleasures of one young woman forging ahead against all odds on a journey that maddens, strengthens, and ultimately heals her.
In a way, that's very mainstream. A young disappointed woman tries to change her life by leaving everything behind and hiking alone. However Wild captures it all amazingly. She loses her temper, feels scared and gets lost in the beauty around her. It's not all sunshine and rainbows, but Cheryl is a fighter.
One of my favourites I hope all of you get to watch sooner or later.
Quote
Cheryl: [voice-over] What if I forgave myself? I thought. What if I forgave myself even though I'd done something I shouldn't have? What if I was a liar and a cheat and there was no excuse for what I'd done other than because it was what I wanted and needed to do? What if I was sorry, but if I could go back in time I wouldn't do anything differently than I had done? What if I'd actually wanted to fuck every one of those men? What if heroin taught me something? What if yes was the right answer instead of no? What if what made me do all those things everyone thought I shouldn't have done was what also had got me here? What if I was never redeemed? What if I already was?
Learn more about the movie on IMDb.