Wandering Chefchaouen While the World Sleeps
Recently I was sharing a Moroccan mint tea with my lovely friend from Austria, when the taste of it suddenly took me back to Chefchaouen, Morocco. A gorgeous blue-washed mountain village, situated in the Rif mountain range.
To that early Monday morning, when we were woken up by the loud call for the prayer. Before we entered our dreams, I had tiredly mumbled we may not hear it at all. As proved at 5am, I had been wrong. It was pitch dark outside though, so I crawled back into bed. One hour later, just a little before 7 am, I finally prepared myself to face the outside world.
We arrived a day before and caught a sunset from the hill east of town. The hike only took us around 10-minutes, but it was not hard to notice how very spoilt the town has been. In the recent years, the tourism has had a huge impact on Morocco. Still small, narrow streets of the Médina were charming, however packed with curious visitors and vendors, who were all trying to sell similar looking artisanal goods.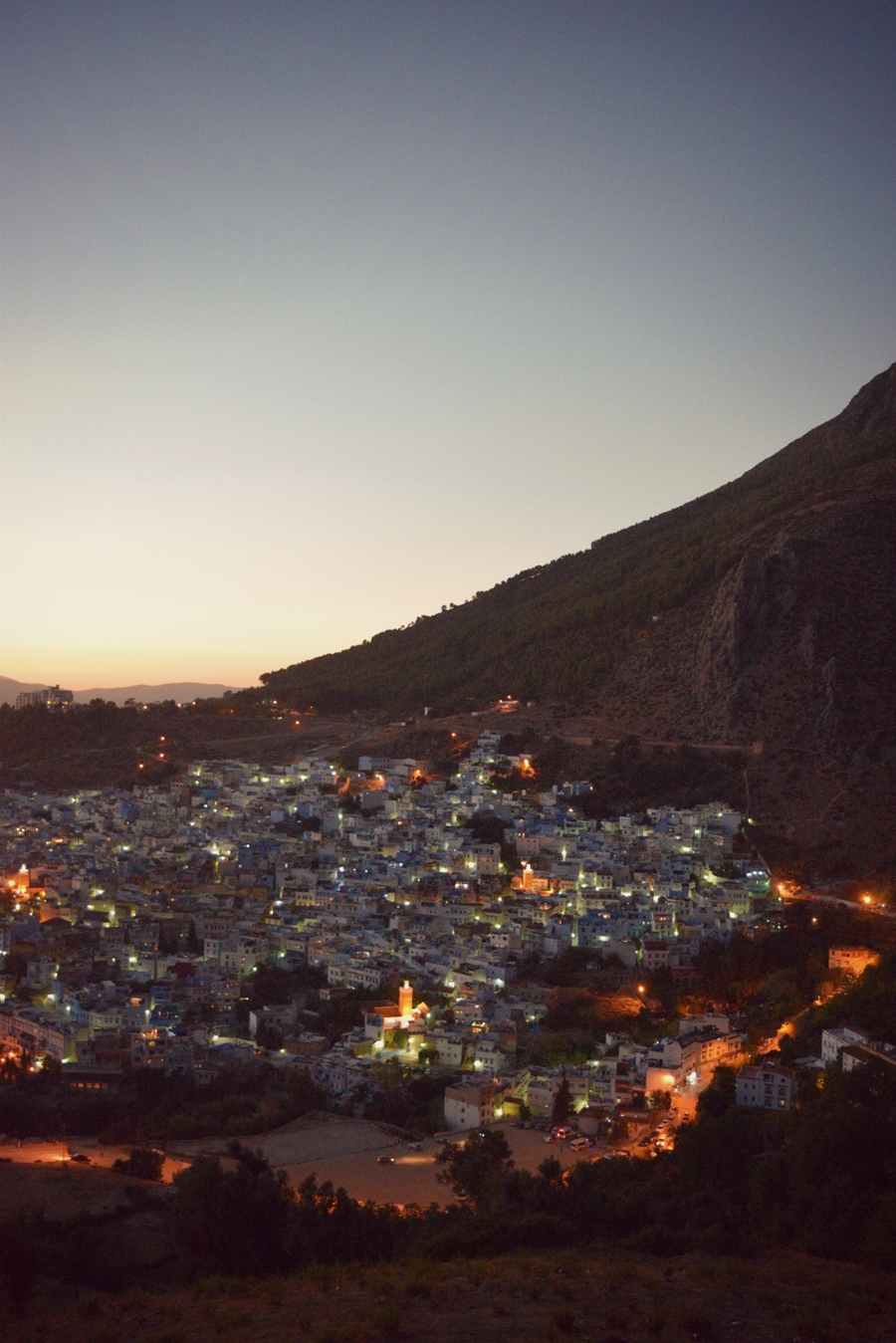 Slowly the light was disappearing and so did the crowds from the hill. The shopkeepers went home to prepare for the next busy day.
For the longest time, we just sat and observed. Sitting on a warm stone, I could not make myself look away from the far-away city lights and peaceful streets.
Waking up early, on the following day, paid off. The picturesque buildings looked just as beautiful as they do in photos.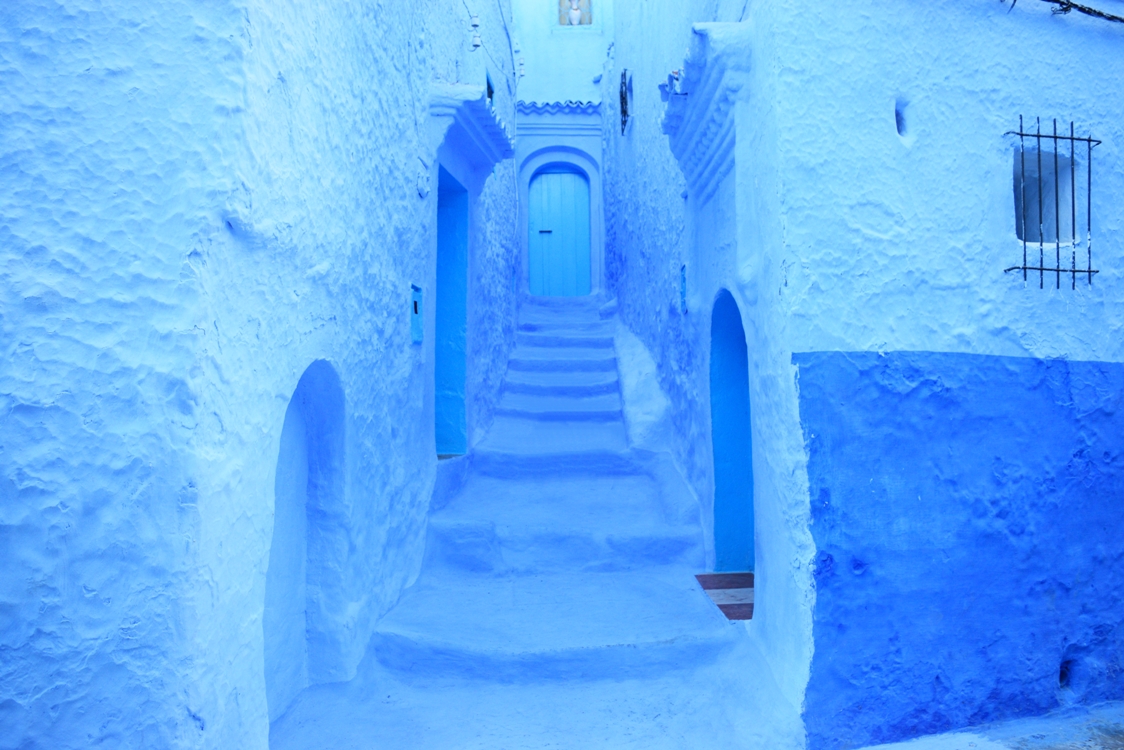 We had no map and no plan. The passing kids wearing beautiful uniforms reminded us the time hasn't stopped. Most of them were accompanied by a formally dressed parent, who smiled and greeted us, either in French or English.
Elderly people usually used no words – just gentle hand gestures (the universal language) to welcome us at their hometown.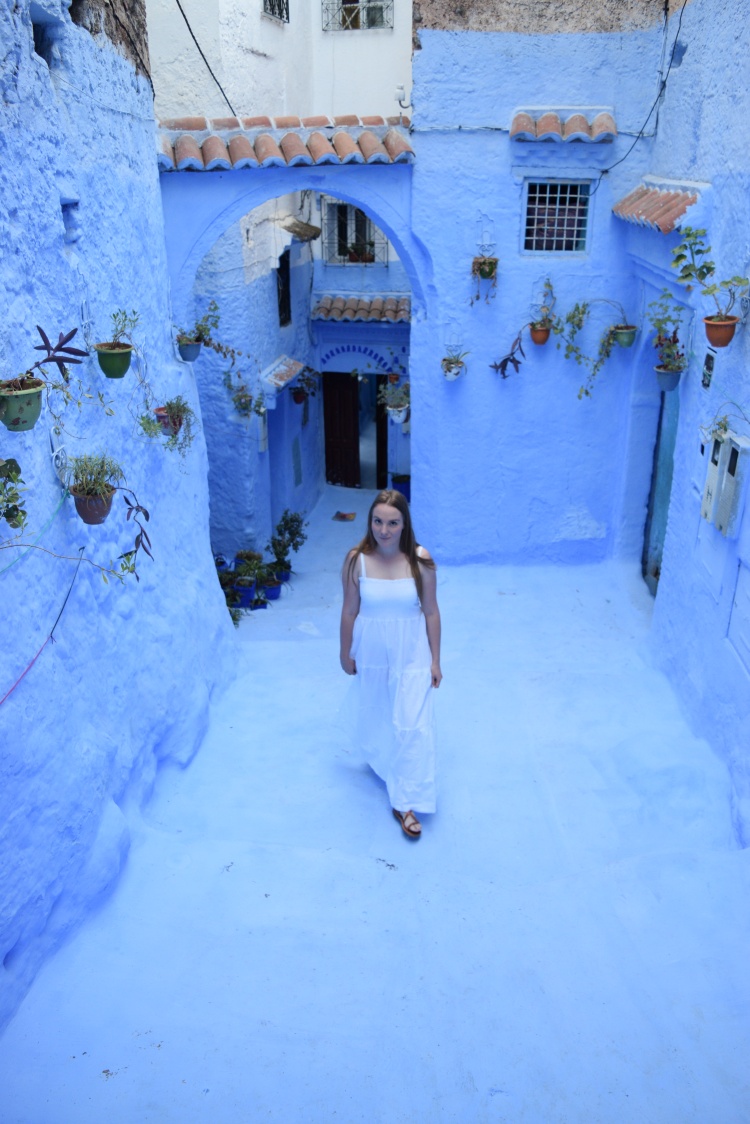 Following playful kittens and the smell of freshly fried sfenj (unsweetened, airy and fluffy donut), we slowly made it back to our riad. My heart felt so full. It is not hard to understand, why there's so much fuss about this place.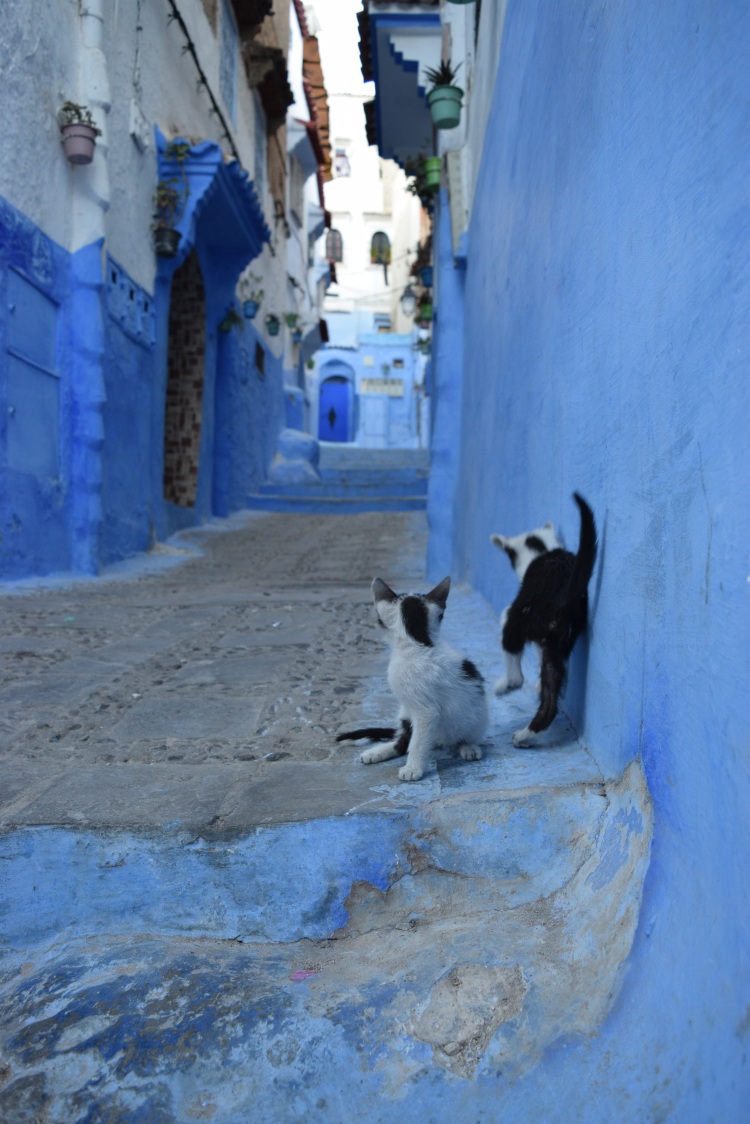 If you are ever there, go around when everyone sleeps because it's only then, that you can experience the real charm and friendliness. The locals take you as one of their own and I could not imagine a more welcoming feeling.
We were staying at Casa La Hiba (highly recommend). Don't skip their breakfast – it is to die for.