Experiencing an Authentic Afternoon Tea with a Local
If I asked you to name the most British thing you could think of, what would you say? My first association would be an afternoon tea – and what better way to experience it than with a local.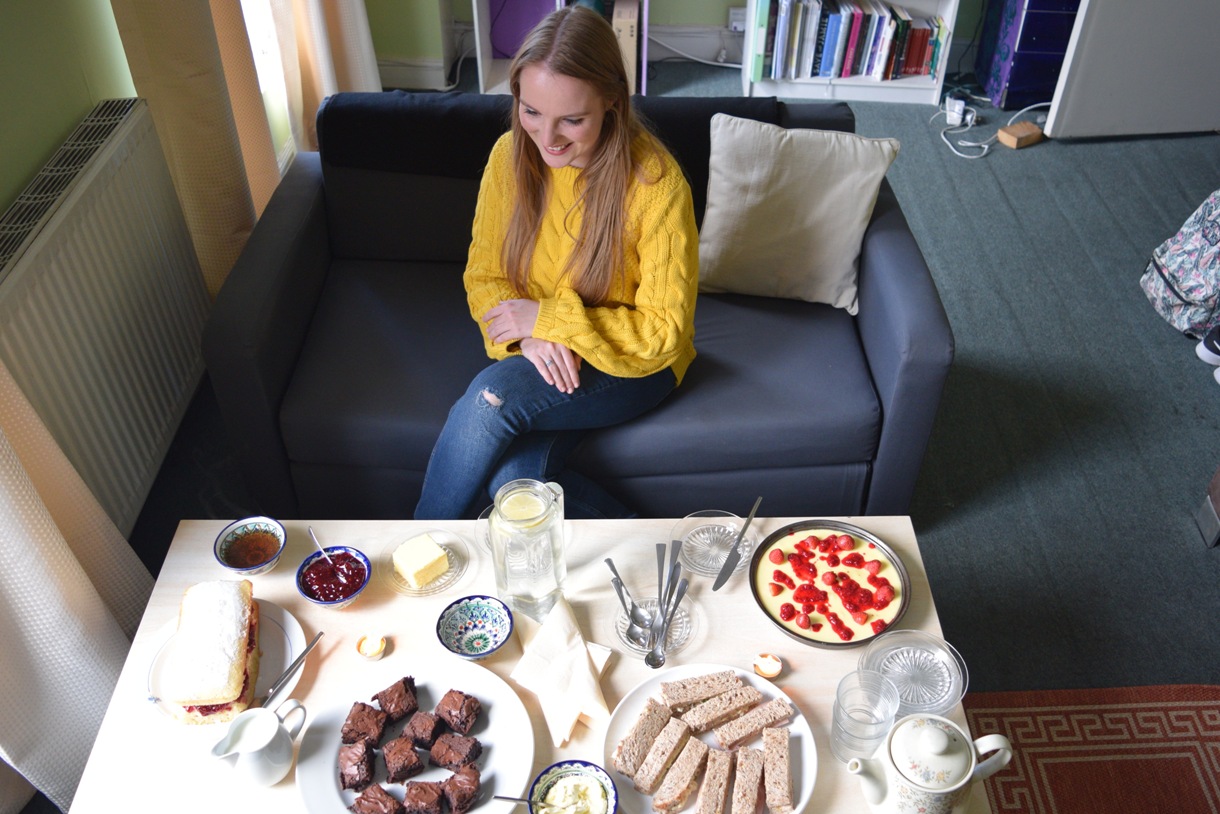 When I booked my tickets for London few months ago, I knew I wanted to do something special while there. Around the same time, I also came across a great website that connects travelers with locals – LocalGuddy – and that's where I got an idea. An authentic afternoon tea!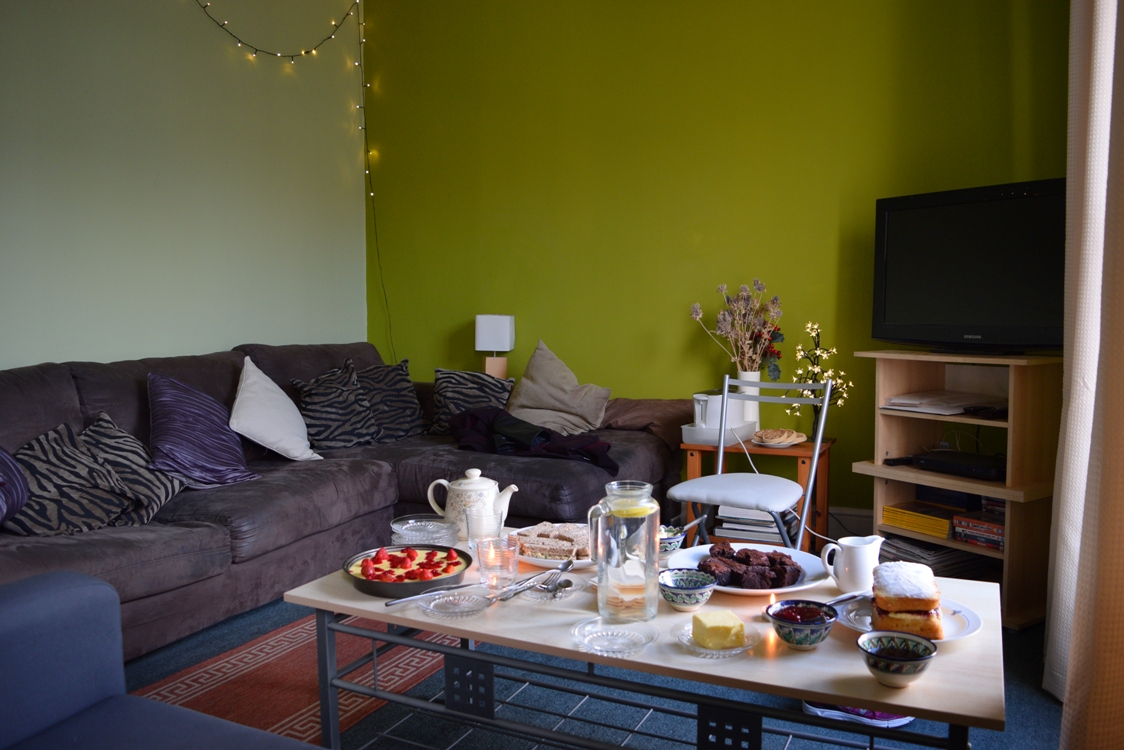 After exchanging 5 messages with Sofia, I already had a date that worked for both of us and a meeting point. We met on a chilly Sunday afternoon in October at a tube station, from where we walked to her place. Sofia was just as lovely as I had imagined. She had the biggest smile and did everything to make me feel welcome from the first moment on. It felt like I was catching up with an old buddy!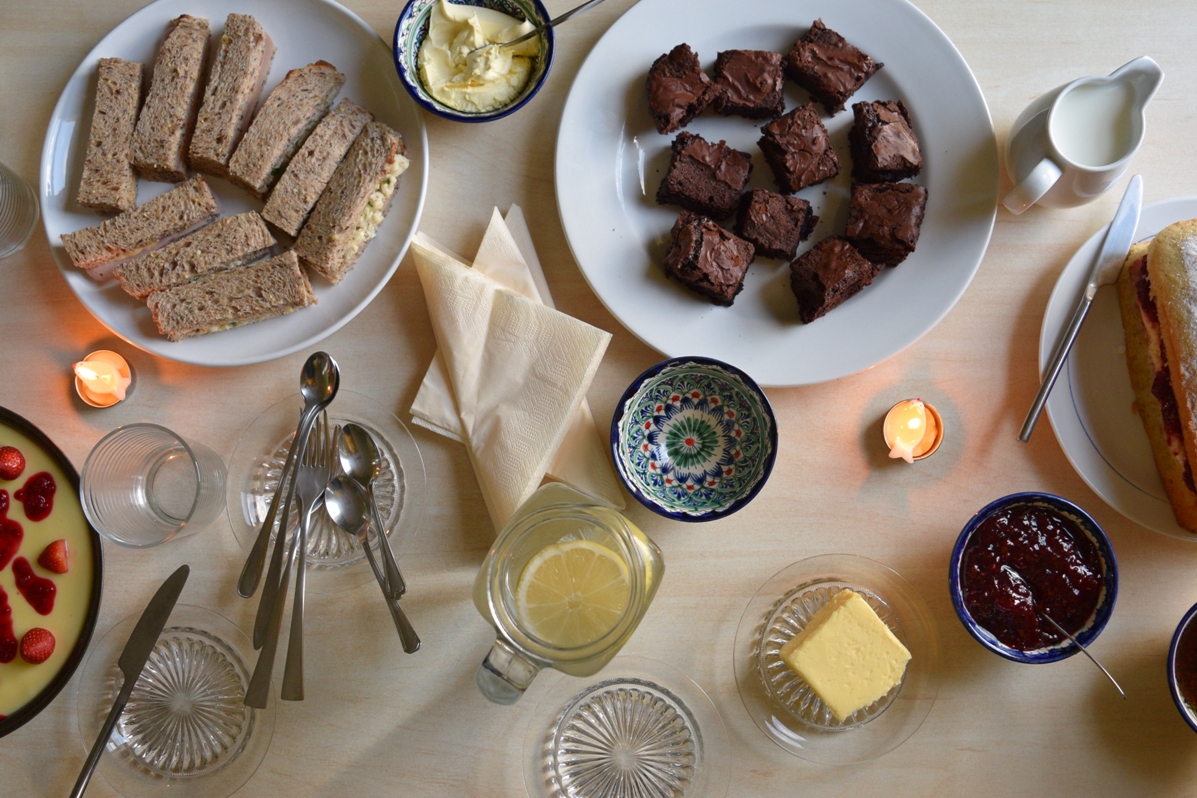 The table was already set when we got there. Brownies, cheesecake, Victoria sponge cake, sandwiches, scones and more. "Wait, how many people are coming?" I asked my host. "That's all for us, it's just you and me," she explained. At that moment I knew I was not going to leave hungry.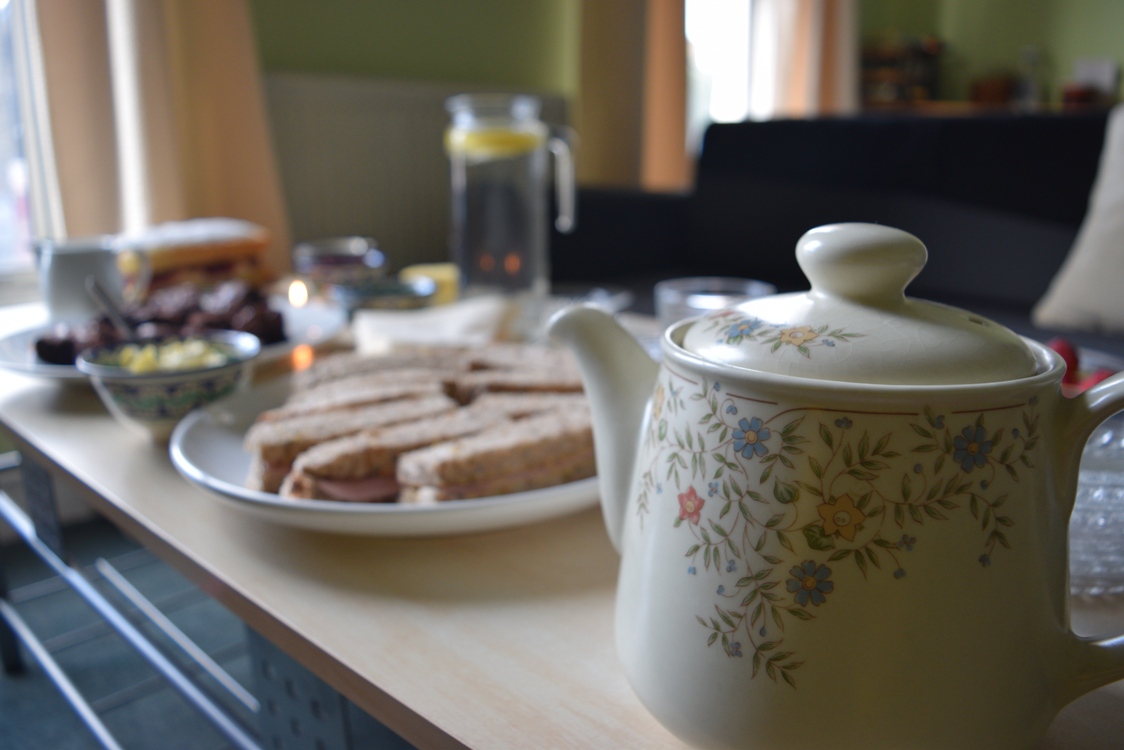 While she was making some tea, her roommate stopped by and admired all the goods displayed. He later told me that my localguddy has been baking since 7am on that day (we met at 3pm!). Looking at the food, I would have never guessed it was freshly prepared by someone who bakes for a hobby. Everything seemed so professional! It was not hard to tell Sofia not only loves to do this, but is also seriously talented.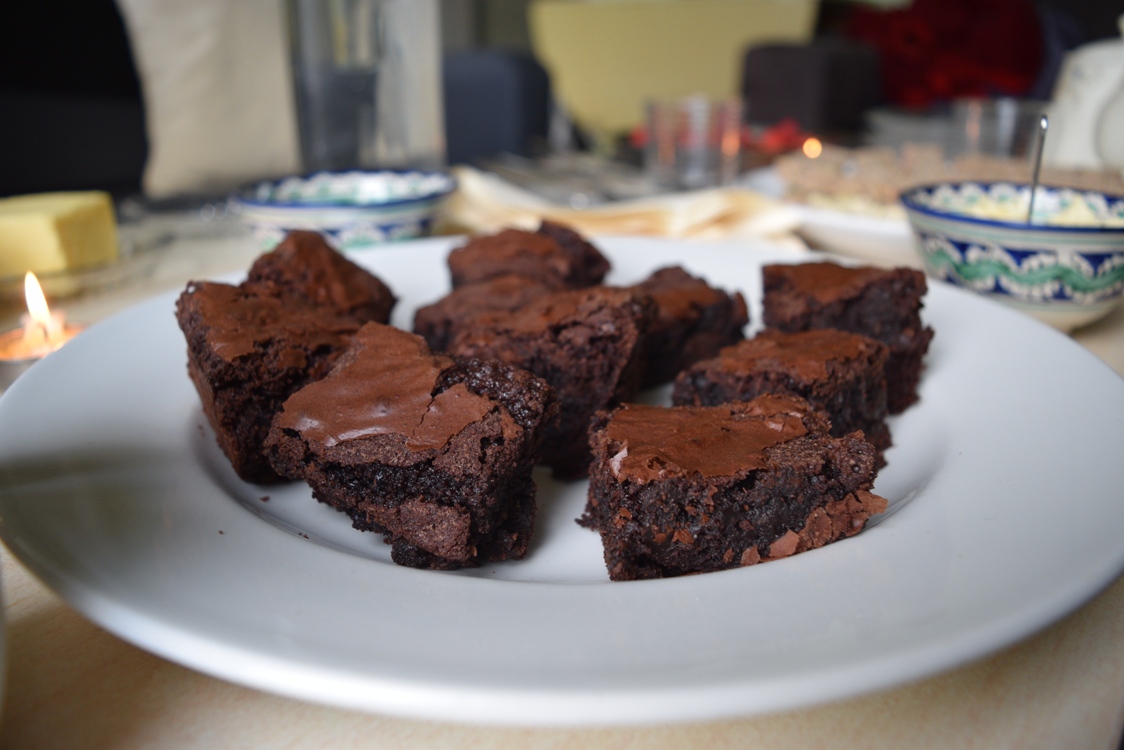 We then sat on a couch and started eating, while discussing anything from my most recent trip (Madrid and London), Sofia's interesting travels, Morocco, FRIENDS and food. Not even a second passed by without one of us telling a story.
Time flew by so fast. Three hours later my phone reminded me it was time for me to leave. However, Sofia, being her true self, couldn't have let me go without another few kilograms of food "for later".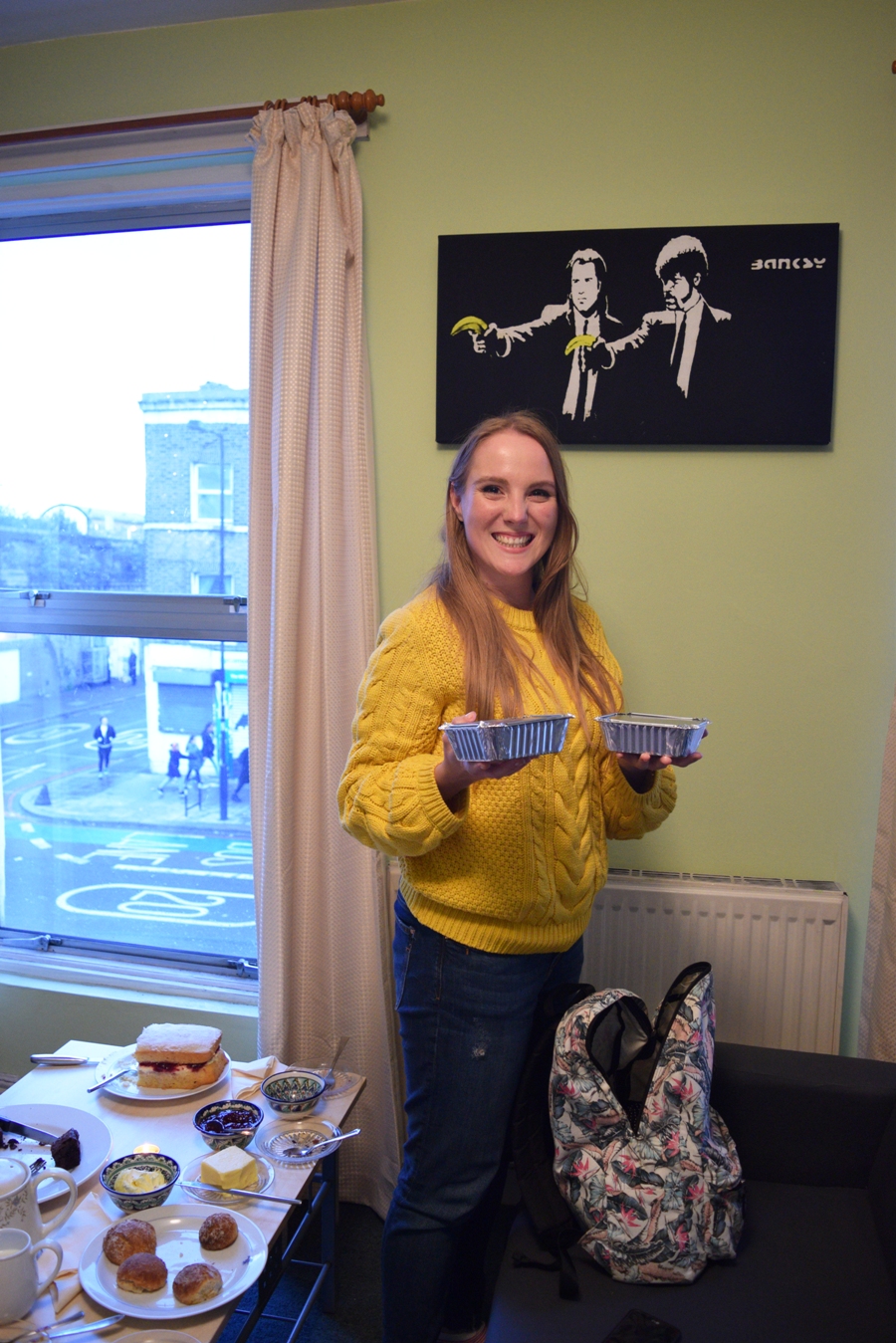 If you'd like to book this amazing experience for youself, make sure to contact my wonderful host on LocalGuddy. It's truly affordable (15.00 GBP), everything will be freshly prepared and you will gain a new friend. I was lucky to work with LocalGuddy on this one, but all opinions are my own and I plan to book this treat for myself everytime I come back to London.
No time now? Pin it for later.