How Much Does One Week Road Trip in Madeira (Portugal) Cost?
It's now been less than a month since we left Madeira island but I can't stop daydreaming about it. I've never seen such diverse island before and if I could, I'd return in a heartbeat.
The best way to explore the island is by car and this is how we did it. Below you can find information on how much the whole trip cost us. Please note that I first write down the price we paid together and then calculate how much it was per person.
CAR
Rent for 7 days + half tank of fuel: €262
Parking: €3.90 (Funchal)
Expenses per person: €132.95
The car was supposed to be cheaper, but we went for the upgrade to Alfa Romeo Giulietta and the result was a higher price. It did work out quite well, I think. Madeira is very hilly so getting a good car is necessary. Also, our parking expenses could be just a tiny bit higher (€1 or €2) but we were once given a free ticket from a very kind stranger.
ENTRANCES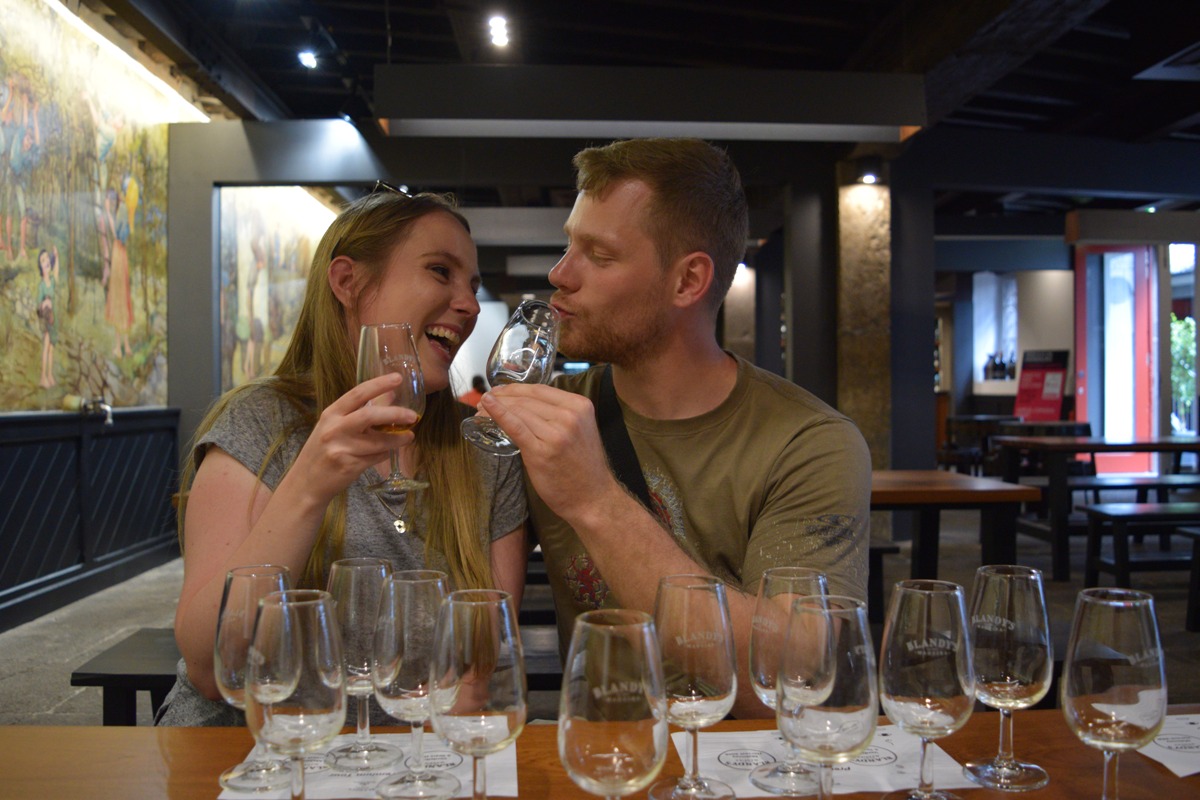 Monte Tropical Garden: €25
Botanical Gardens: €11
Cable car to Monte Gardens (return ticket): €22
Blandy's Wine Lodge: €11.8
Expenses per person: €34.9
I didn't plan to do the cable car ride beforehand, but it was a nice experience. Blandy's Wine Lodge tour wasn't on our list either, but because there were many rumours saying it was a must, we simply couldn't leave it out. We had a blast!
FOOD
Coffee and tea: €2
Beers out: €4.80
Supermarket shopping: €31.75* + 10.94** + €6*** = €48.69
Ice-cream: €2.90 + €1.50 + €1.40 (price per person) + €2.50 (price per person)
Eating out: €27 + €31 = €58
Fruits at the market: €15 (lemon passion fruit and dragon fruit) + €3 (pineapple passion fruit and banana passion fruit) + 5.50€ (vanilla passion fruit) = €23.5
Expenses per person: €74.5
* includes alcohol (poncha), pasta, pesto sauce, Madeira cake, Pastel de nata (Portuguese egg tart pastry), doughnuts, bread, cream cheese, prosciutto, tons of fruit, bagels
** includes salami, prosciutto, cashew nuts, fruit, bread, crisp
*** includes cheese, corn, fruit, bread
We ate a lot and quite healthy too. We always made sure to buy lots of fresh fruit that we mostly used as a snack. Here I may also need to point out our breakfasts were mostly included, which meant we had one meal covered.
Because Madeira is well-known for its meat and fish dishes, we had to taste those too. Our first meal out consisted of Bola de Caco (round loaf slathered in garlic and parsley) and scabbard fish with banana (me) or passion fruit (my boyfriend). We ate at Camara de lobos cafe. The second time we were dining out and we both ordered fish soup and espetada (a Portuguese dish made usually from large chunks of beef rubbed in garlic and salt, skewered onto a bay leaf stick with vegetables and left to grill over smouldering wood chips). Our dessert differed – I chose caramel pudding, while Jure was enjoying chocolate mousse. (I don't think any of those two are traditional though.) That was at Antonios in Funchal.
ACCOMODATION (7 NIGHTS)
Santa Cruz (airbnb): €26
Madalena do Mar (airbnb): €30
Porto Moniz (hotel): €45
Santana (hostel): €60
Funchal (hotel): €50
Expenses per person: €105.5
We spent our first night at airbnb very close to the airport because we landed close to midnight. The host picked us up and the next day, after answering a bunch of our questions, he dropped us off back at the airport where our car was waiting for us. The night after, we stayed with friends at a very spacious house in Madalena do Mar. We had no breakfast included in these two. After that, we had rich breakfast every morning. We could save on accommodation by staying in Funchal (the capital city) for all 7 nights but I'm happy we did it the way we did. Driving back each day would be too tiring.
ALTOGETHER PER PERSON: €347.85
What is not included:
– airplaine tickets
– any expenses we had during our layovers in Lisbon
– postcards
The island is in the middle of nowhere, so the airplane tickets are not that cheap. Easyjet flies there (from London and Lisbon, for example) but be aware – in a case of a bad weather, you might never reach your destination. On our first day there, the airbnb host told us that sometimes low-cost airlines can't afford to keep trying to land (note: Madeira airport is one of the most dangerous ones in the world – watch some of the landings here). They'd try once or twice and after that give up. We flew TAP Portugal (their pilots are the most experienced, according to our host – we didn't know that at the time of the booking) and paid €250 per person. Altogether we had 4 flights (Venice (Italy) – Lisbon (Portugal) – Funchal (Madeira, Portugal) and the same way back). Both of our layovers were long (7 hours +) and that allowed us to explore the capital city of Portugal too.
All in all, we were mainly trying to experience as much of the local culture as we could. We ate traditional dishes, bought several exotic fruits and rewarded ourselves with an ice-cream after each hike. No regrets 😉
No time now? Pin it for later.