AirBnB experiences and tips
For a really long time I couldn't unserstand why people use AirBnB, when there are so many hotels, B&B and hostels around – until I tried it myself. After four very positive experiences with AirBnB, I can say I'm impressed with the whole system. Comfy rooms, friendly locals and cheap prices are the main reasons I'm using it more and more these days. Let's start with the basic…
What is AirBnB?
Airbnb is a website where people rent out their rooms, apartments, and houses to people looking for a place to stay. Opened in 2008, it's the biggest apartment rental website still functioning with over 2,000,000 listings worldwide. AirBnB allows you to stay in a wide range of lodging, from private rooms to treehouses, villas and castles.
When to use it?
– You want to stay in stay in a specific lodging. For example, treehouse. After all, who wouldn't want to stay in a treehouse at least once?
– There's a large group travelling with you. Airbnb appartments are a cheaper than 4 hotel rooms. Furthermore, you are going to have more space and privacy.
– You wish to be centrally located. Usually top locations also mean high prices, when it comes to hotels. Since most of the hosts on airbnb are individual owners, the prices are lower.
How about safety?
Once you book, you pay, however the host only gets this money after your stay is over. When we were staying at AirBnB in Ireland, we were told that's usually the next morning. Why's that? It's a safety feature, a really smart one. Although you can not use the site unless you vertify yourself with official ID (anyone has to, hosts and guests), there might still be cases when something goes wrong. Guests can contact Airbnb's customer service 24/7, if something isn't right and they'll help you out. As for hosts, Airbnb will cover up to $1,000,000 in damage, though there are some exceptions to this (learn more here).
Always make sure to check the references the host has. Even if they do not have some for the room you're trying to book (everyone has to start somewhere) – scroll through their profile and see if they were hosted by someone before. What do others say about the person that's renting out an apartment to you? Most of the people I stayed with had no references on their listing, but when visiting their profile I could read their previous hosts described them as clean and friendly.
My tips
– If you don't already have an account, sign up with this link to get $35 credit towards your first stay. Grab it soon, usually it's just $25, so that's a really good deal. The credit will automatically apply towards your first reservation with Airbnb, whenever that's going to be.
– Choose a place with flexible or moderate cancellation. If you cancel, you'll get everything but the service fee back. In case your host has strict cancellation, you can only get 50% of what you paid in case of your cancellation.
– Use map to see where the lodging is, especially if you depend on public transportation.
– Beware that prices listed in the search don't include the cleaning fee and AirBnB's service fee, which are displayed when you go through to the individual listing pages.
– There are two types of booking. Request to Book means the person you want to stay with, first has to approve they want to host you. Until they do, you're not charged anything. If the payment doesn't go through (happened to me once), you have 24h to fix that. The other one is Instant Book – I think I do not need to explain what that means.
– If you have any questions, you can always contact your host (even before you place the booking). You can ask if WiFi is working in your room or just the common areas, if you can access the place by public transport at any time, or anything else that is on your mind and is not pointed out on listing.
– Check the references. I can not stress how important this is.
– You are in no hurry, if you don't see something you like, wait a little (this only applies if you're trying to book weeks/days in advance). New hosts rent their places every day, so if you keep checking, you'll definitely find something that suits you.
EXPERIENCES
Paris, France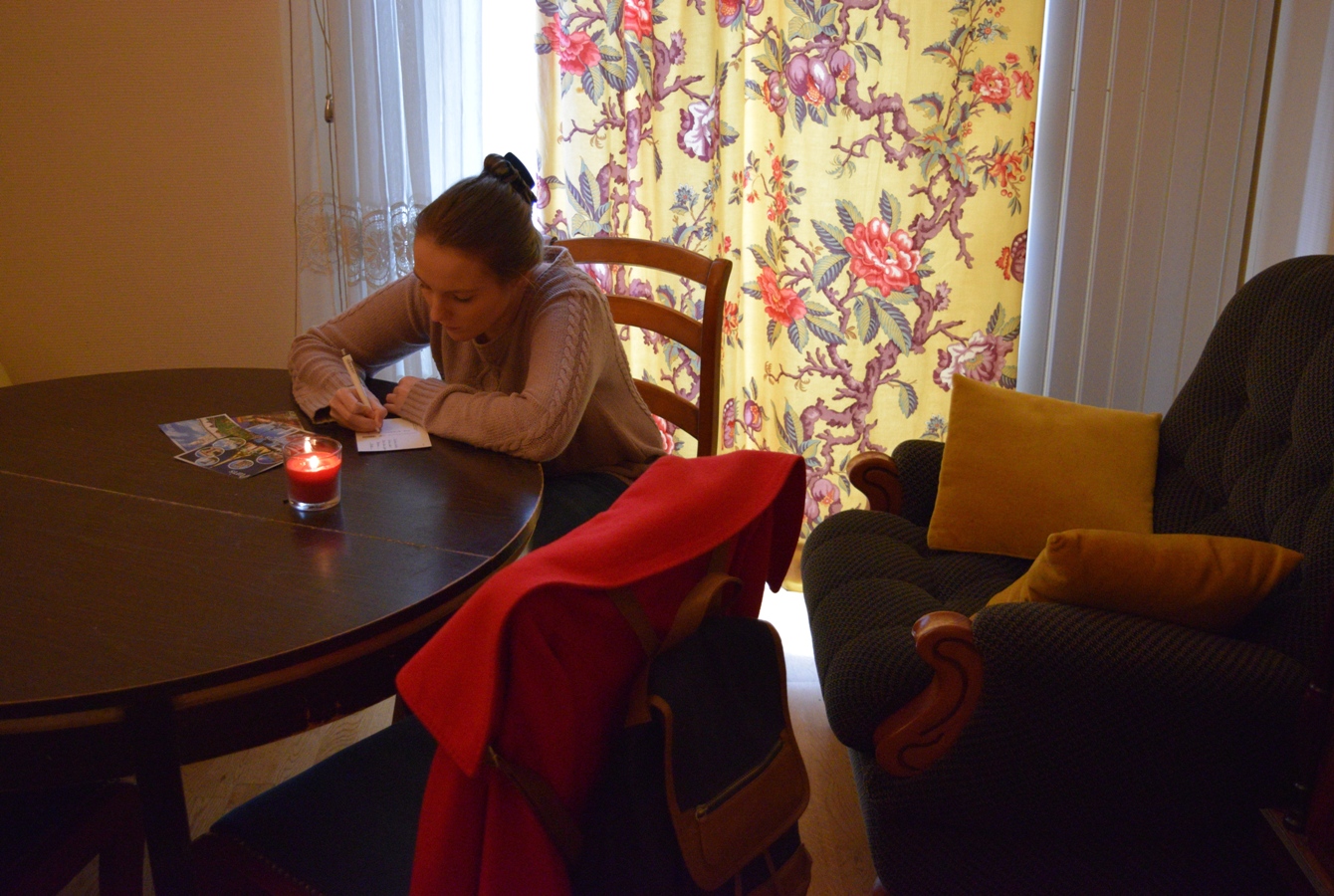 In Paris we were mostly couchsurfing and have had some amazing experience with that. Paris couchsurfers are simply the best. Because we wanted to try staying at different districts (arrondissements), we did AirBnB for 2 nights. A new host was offering a room 5 minutes away from Sacré Cœur and we took a chance. They've had some reviews from other hosts, plus another traveller wrote them a review just before we got there, but at the time of booking, that specific room we picked had no references. The couple hosting turned out to be really lovely, talkative and helpful. The best part was a late check-out – 7pm. It saved our day, because it was impossible to be outside after 2pm. The combination of strong wind and rain made it hard to walk anywhere without getting soaking wet.
New York City, NY
New York City is one of the most expensive cities in the world. According to CNN, it ranked 7th. If you've never stayed there before, you probably don't know hostels are $40 + (per person) for dorm rooms. As an European, where you get dorm rooms with breakfast for €5-€15, I was very surprised. Until the last day, we were searching for a couchsurfer. No luck, unfortunately, so the day before we flew, we booked AirBnB in Brooklyn. We shared the apartment with the owner and some other travellers that we only saw once. Our host was always there to answer any questions, she even let us leave the big suitcases there for free when we went to Canada. Rooftop access was a nice bonus. We ended up booking an extra night here. Price? $60 per room for the first two nights. Calculate it yourself.
Ireland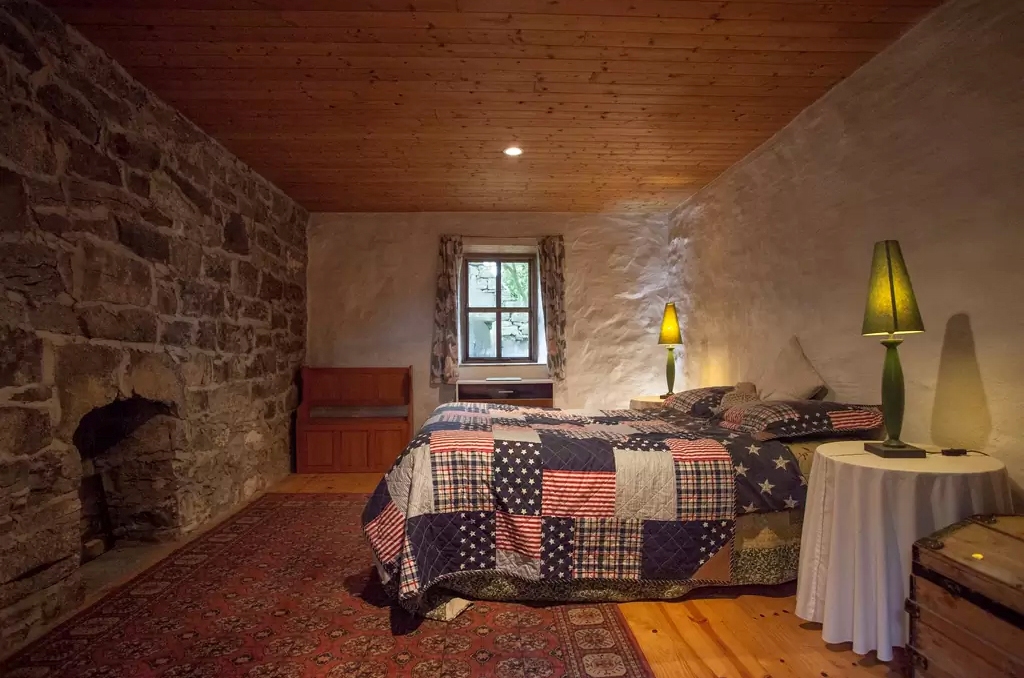 New host, again. When I saw their listing, I was in love right away. They were offering a room in a traditional Irish cottage. In the middle of nowhere, there was this cottage straight from a fairytale. Not even Google knew what road takes you there. Everything about it was so adorable! The couple had some hens, so we were welcome to take fresh eggs in the morning, and the cutest dog who ate, slept and cuddled all day. Practically another me. When in the living room, we and our hosts ended discussing current news and our travel experiences for hours.