Travel Goals for 2019 (and Recap on 2018)
If I could use only one adjective to describe 2018, I'd choose bittersweet. There were many days when I could not hide my smile and my eyes were sparkling with joy, but there were also days, when life was against me and everyone I loved. It was a year full of changes.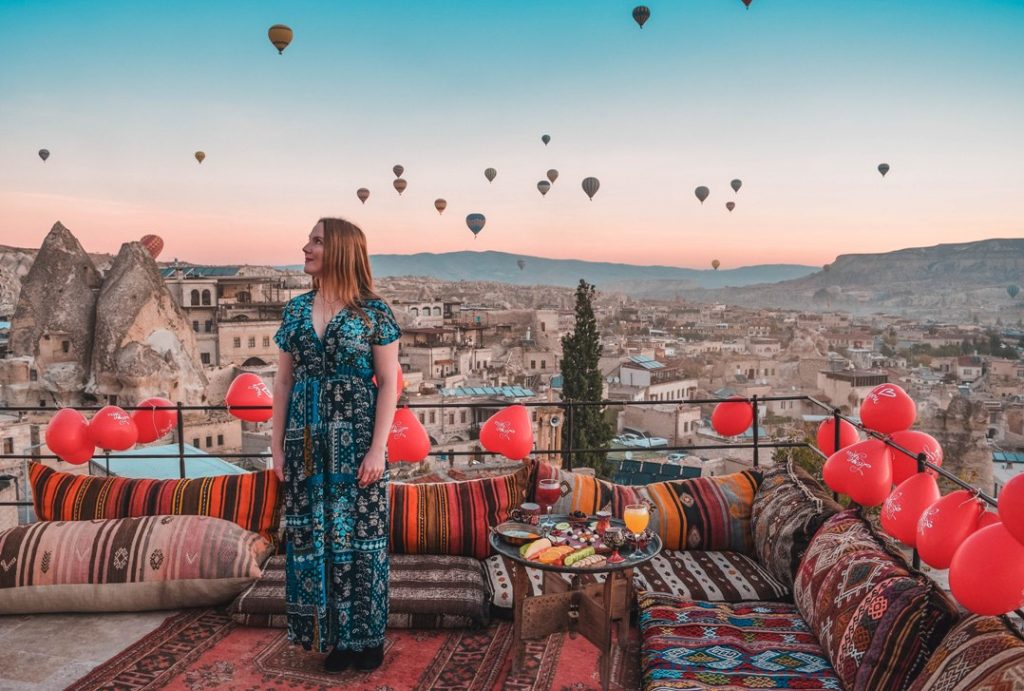 I didn't set many goals last December – only four! All of them were quite simple and very straight-forward, yet that didn't work out as well as I had hoped for. I have seen places I didn't plan to visit in 2018 and I still haven't seen South Africa (which, I must admit, bothers me quite a lot). Let's jump to the beginning!
In January and February I was working my life away. I did not even noticed how exhausted I was until I was visiting my best friend in Geneva, Switzerland at the end of March.
While in Geneva, I have also began planning my summer vacation. We ended choosing Scotland, UK because of two simple reasons: it has been on Jure's wish list for the longest time and the tickets were affordable. In July, we headed there for 10 days and had the greatest time. I have also left my old job and not that long after, found a much better one at a company I have admired for a long time.
What happened to South Africa, you ask. I cannot give you a clear answer on that. We started planning the trip early in the year. We were hoping to visit Cape Town and do a safari tour too. But guess what? It didn't take us long to find out the prices for safari might not really be in the bargain basket.
Anyway, back to 2018. In summer I also found some cheap tickets for Cappadocia, Turkey and Barcelona, Spain. We headed to Turkey in autumn and I have no words to describe how beautiful it was. Waking up to hundreds of balloons in the sky is something I hope all of you manage to experience at least once. Not a day passes by without me wishing I could return. Our last trip was planned for December. I scored three 0.02 EUR (yes, we are talking two cents) return tickets to Barcelona with Level. Unfortunately, I have lost someone very close to me just days before and that trip to be canceled.

GOALS FOR 2019
Here's what I have in mind for the upcoming year:
1. Spend summer working in the USA
This idea was completely spontaneous. One day I was talking to my colleague and we both decided to spend the next summer in the USA. 
2. Return to Canada
I am not yet sure if I plan to apply for a working visa or a tourist one, but I would like to finish 2019 in Canada. You might remember how good I felt in Toronto. I am not even sure if I only want to return to Toronto or also go elsewhere. We'll see, but Canada, I am coming back!
3. Take a photo at Salar de Uyuni, Bolivia
You might recall I had been saving for a trip to South America since 2017. I no longer wish to go there for 3 months, things are different now, however I still plan to fly to Bolivia next year.
4. Travel more with friends
When I was traveling solo, I had tremendous fun. Then I met Jure and we had been traveling together for the past 4 years. Again, there are so many amazing adventures we shared together. In 2019 I hope to take more trips with my lovely friends.
5. See elephants in Sri Lanka

I still remember the day when a tsunami hit Sri Lanka back in 2004. My mum showed me a photo taken before the catastrophe and I instantly fell for Sri Lanka. When I was in secondary school I even had a pen pal from there – and we are still in touch! In February I am headed to this beautiful country and I cannot wait to start exploring it.
That's it. I know I sound very ambitious, but I do believe I can tick off all the boxes. 2019, bring it on!

What are your travel goals for 2019?