5 Stories Behind My Favourite Photos Taken in 2017
Every year I try to go through all the photos I have taken. I never succeed at it since I take way too many shots, but it's the intentions that count, right?
2017 has been a year of change. We are slowly changing our way of travelling, not intentionally, just doing what works best for us and learning from our mistakes. Our destinations are also starting to get a bit different. Both Madeira and Morocco were something special.
In this post I'm sharing 5 photos from 2017, that make me smile everytime. Each of them carries a story.
#1 Making new friends in Morocco
On day 2 of our trip to Merzouga desert, our host took us very close to the Algerian border. We got off our tired camels and started exploring the surrounding area, while he was looking after the animals. 20 minutes later, when I was coming back as the first of our tiny group, there was a foreign man asking me something. Not seeing a familiar face anywhere around, I answered in my broken French, which lead to a conversation. Soon after, he kindly invited me to his house for tea. I had no idea what to do. Should I smilingly accept or just panic and run away? He looked nice, but the looks can be deceiving. Luckily I noticed our host at that very second and that gave me a good excuse to politely decline because "we are on a tour". I laid down next to our host and watched the camels enjoying their meals. The stranger then shouted something to our tour guide, who turned to me and went: "Would you like some tea? This Berber man has just invited us to have a cup with him." I said yes, although still having my doubts. My partner and the other couple we were exploring with, were nowhere to be seen. And I was just about to enter stranger's house with a man I met a day before…
When we got inside, our host suggested we take a look around to see how locals live, while he prepared some tea. Mohammed threw himself to the ground, gave me a hand gesture and said "come!", showing to an empty space next to him. Not that long after, the owner joined us and explained to me in detail how he lives. No electricity, simple bathroom… It was all so minimalistic and real. His collection of lanterns was truly impressive (he even shared why he uses each one and where he bought them)! Even though he didn't have much, he still brought some snacks before the rest of the group joined us. Moroccan/Berber hospitality at its best.
I'm glad I took a risk and trusted our guide enough to follow him into this man's home. It was special and this is certainly an experience I will never forget.
#2 Admiring the waves in Madeira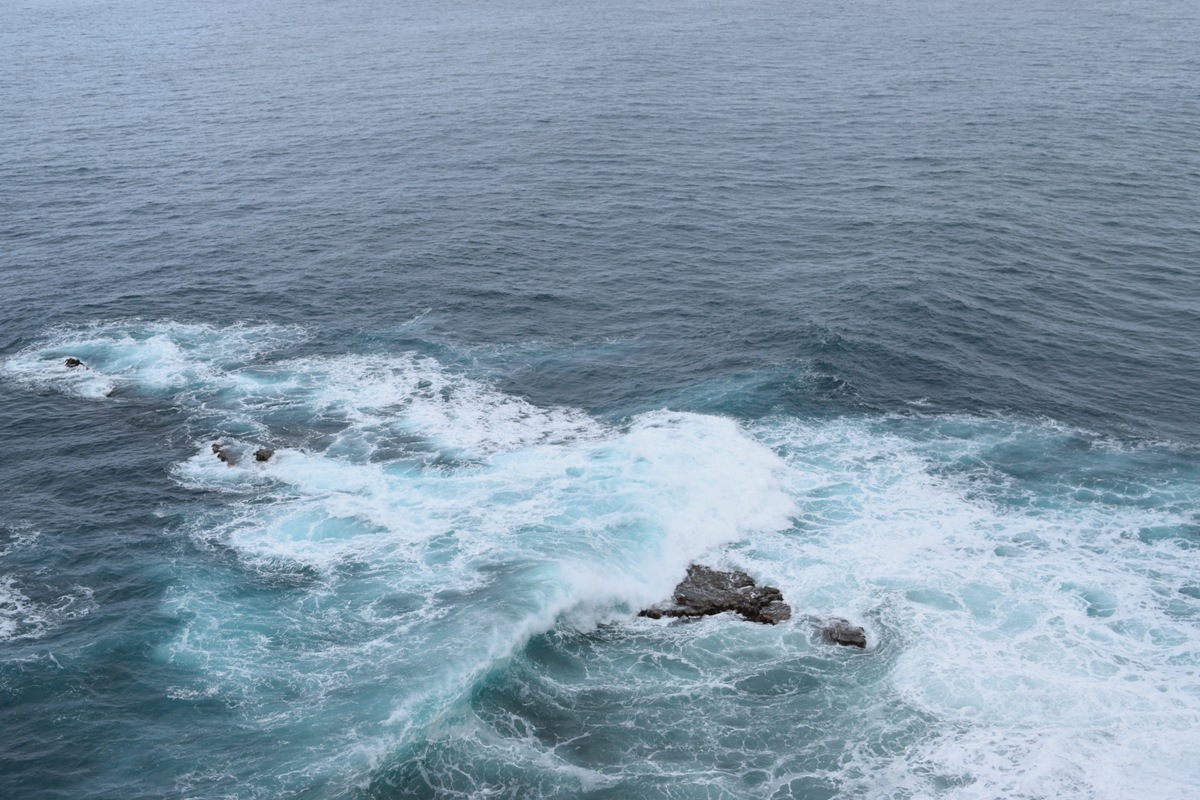 From photographer's point of view, this photo is no phenomenon. We were driving back from a lovely hike to Ponta de São Lourenço, when we noticed a sign saying MIRADOURO, Portuguese for a viewpoint. Why not?, we said and turned right onto the unknown road. We walked around a bit until I found this peak of a cliff from where you could see some rocks in the ocean and strong waves covering them again and again. I felt happiness take over my mind and body. We were there for at least half an hour, while I was just freaking out at how incredible that looks. And yes, I took 1000 photos of that scenery alone.
#3 Christmas decorations in Salzburg
When we were returning from the fortress, I noticed a green tree with the most beautiful red ornaments just off the main path and instantly felt the need to go there. It was SO beautiful! I couldn't stop myself from running around, trying to capture every single corner of that terrace, telling Jure and Annabelle how gorgeous everything is at least twenty times. How could one not be ridiculously happy here?!
#4 Shooting stars in Dades Valley, Morocco
We didn't go to bed too early, but somehow I got up at 3 am. I felt well-rested and the first thing I did was look out of the window to see how well the stars could be noticed. Opening the window, I – of course – woke up Jure too. The night before he asked some Chinese about the setting on my camera for shooting the night sky, so I wanted to test what he told me. I grabbed my camera, still having no tripod, and tried to get a shot or two. Jure shared what he knew and helped me to capture my first starry-night photo, that even has a shooting star in it (!!!) but unfortunately turned out very blurry. Wanting a better view, we headed to the riad's terrace. This is where the photo above and many others were taken. We had only slipped back under our blankets at 4:30am.
#5 Old-fashioned barbershop in Lisboa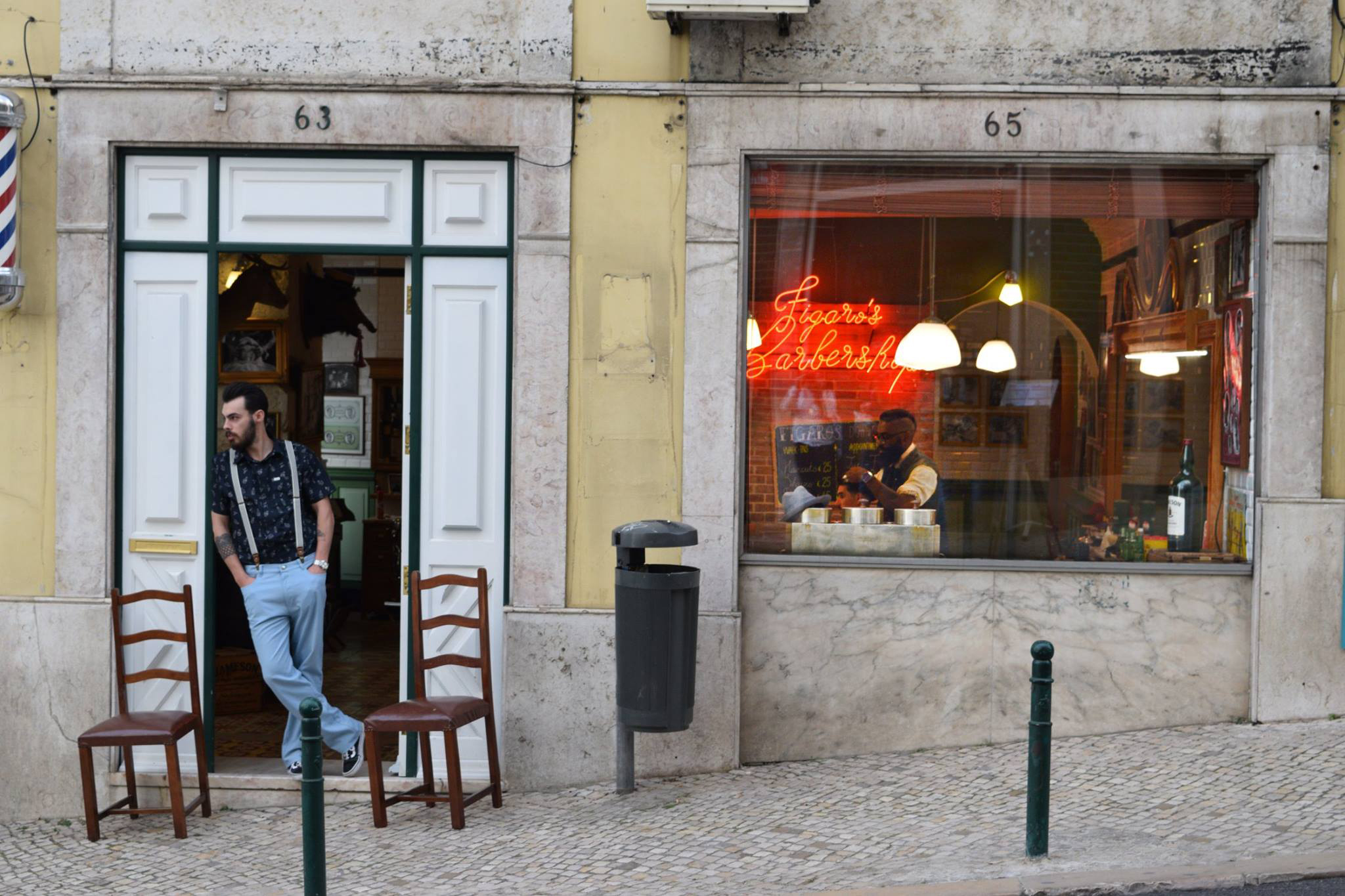 When I noticed this scene I KNEW I had to capture it. This old-fashioned barbershop is located in sunny Lisboa and if I was a man, I'd certainly enter, but from what I read online, women are not allowed to go in (how mysterious!). Soon after I took this photo, a man standing in front of the entrance noticed us and started to laugh, while waving a friendly hello. Also, we found this little shop right after eating the best pastel de nata (a Portuguese egg tart pastry), so no wonder I was in a crazily good mood!
As you can see, 2017 was quite eventful. I'm excited to see what 2018 is going to bring! How about you? What was the happiest moment for you in 2017? Did anything crazy happened on your travels?