9 Travel Apps I Regularly Use
Finding a good travel app can be very overwhelming. There are thousands to choose from and it's hard to decide between them. That's why I decided to share my list of those I find useful.
1. GOOGLE TRIPS
Google Trips makes your life easier by organizing your essential (travel) information in one place. It is connected to your e-mail box. That means any booking confirmation you receive is stored in this app from the second it arrives to your inbox. If you're as forgetful as I am, it takes you less than a minute to remember what terminal your flight leaves from or what's the address of your airbnb host. Don't worry if you have no internet – you can use it offline too!
2. INSTAGRAM
I mainly use it for travel inspiration. It allows me to connect with my fav travel bloggers and gives me ideas for my upcoming destinations. There are places I have visited just because of this photo-sharing platform – Tallinn, Estonia is one of them. Follow me at @cheerful.wanderer, if you're not already.
3. GOOGLEMAPS
This one won't come as a shock. As you probably already know, googlemaps is especially useful regarding the distances. I always mark the places I wish to see using their 'save' feature. Once done, I'd group the attractions closest to each other. It saves us tons of time and money we'd otherwise waste on transport.
4. SPLITWISE
If you're not traveling solo (which most of the time I'm not), you'll quickly find yourself in a situation when the restaurant wouldn't want to split the bill. These situations are usually resolved easily but it's tiring to keep a track of how much money you owe (or somebody owes you). Don't ask us, how many times we fought over the numbers before we found this app. Splitwise lets you enter the amount paid and mark who gave the money. Truly life-saving.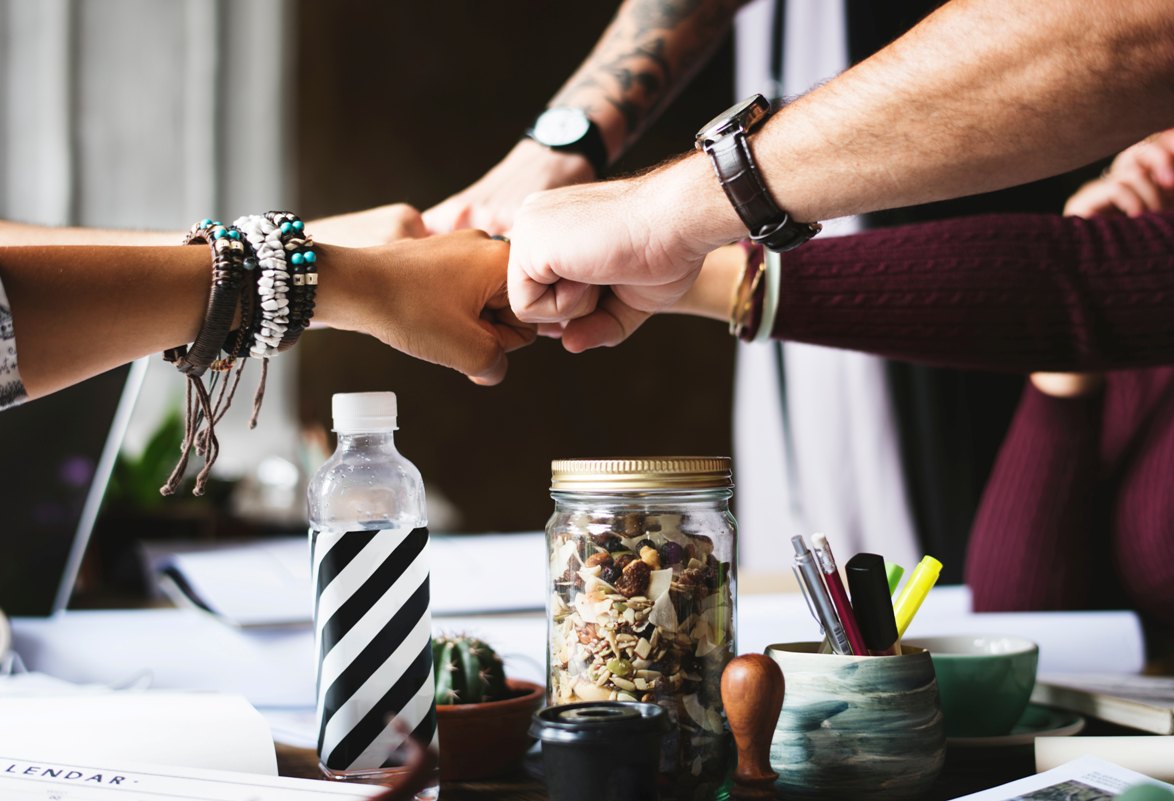 5. BOOKING.COM
Browsing places on booking.com is my guilty pleasure. Most of our accommodations are booked using this website. Because of that, I also have an app on my phone to store the confirmations.
6. AIRBNB
Airbnb app helps me not to miss the latest messages I receive. So helpful!
7. COUCHSURFING
Especially great if you're traveling alone and want some company. You can check who else is searching for new friends and hang out with locals.
8. UBER
Not only that Uber is a safe way of getting home from a crazy party at the unknown bar, it's also very handy when you have to leave or get to the airport at night. It saved us in Brussels and Lisbon. Click here to get $10 towards your first ride.
9. DUOLINGO
Duolingo is great for learning the basics of pretty much any language you can think of (not literally, but their list is really long). I use it to improve my French.
Do you use any of these? What's the most useful travel app you have come across of?