Photo diary: The catacombs of Paris
Many people recognize Paris as a capital of romance, so they often miss one of the darkest secrets this beautiful city is hiding. Just few steps away from Denfert-Rochereau metro station, there's an entrance to Paris Catacombs. Underground ossuaries hold the remains of about six million people in a small part of the ancient Mines of Paris tunnel network. A little history lesson: the ossuary was founded when city officials were faced with two simultaneous problems, a series of cave-ins starting in 1774 and overflowing cemeteries (particularly Saint Innocents). This underground cemetery has been open to the public on a regular basis since 1874 and it's still well-visited nowadays. Visitor numbers are restricted to 200 at any time, therefore be prepared to wait outside in a queue for a little less than an hour. We didn't have luck when we went – the rain was pouring down and the wind was playing its own game with us, but not even that convinced us to leave the line.
As for every other tourist attraction in Paris, you have over 200 stairs to climb. 130 to go down and 83 to go up. Not that surprising, I suppose. It's not everyone's style to go there, that's understandable. But even though it sounds a bit morbid, I can't recommend the catacombs enough. Seeing skulls and bones pilled up in different formations is not just scary, it's also utterly fascinating and so inspiring! While there, I took over 300 photos and when going through them, I got goosebumps, so I simply have to share the best ones.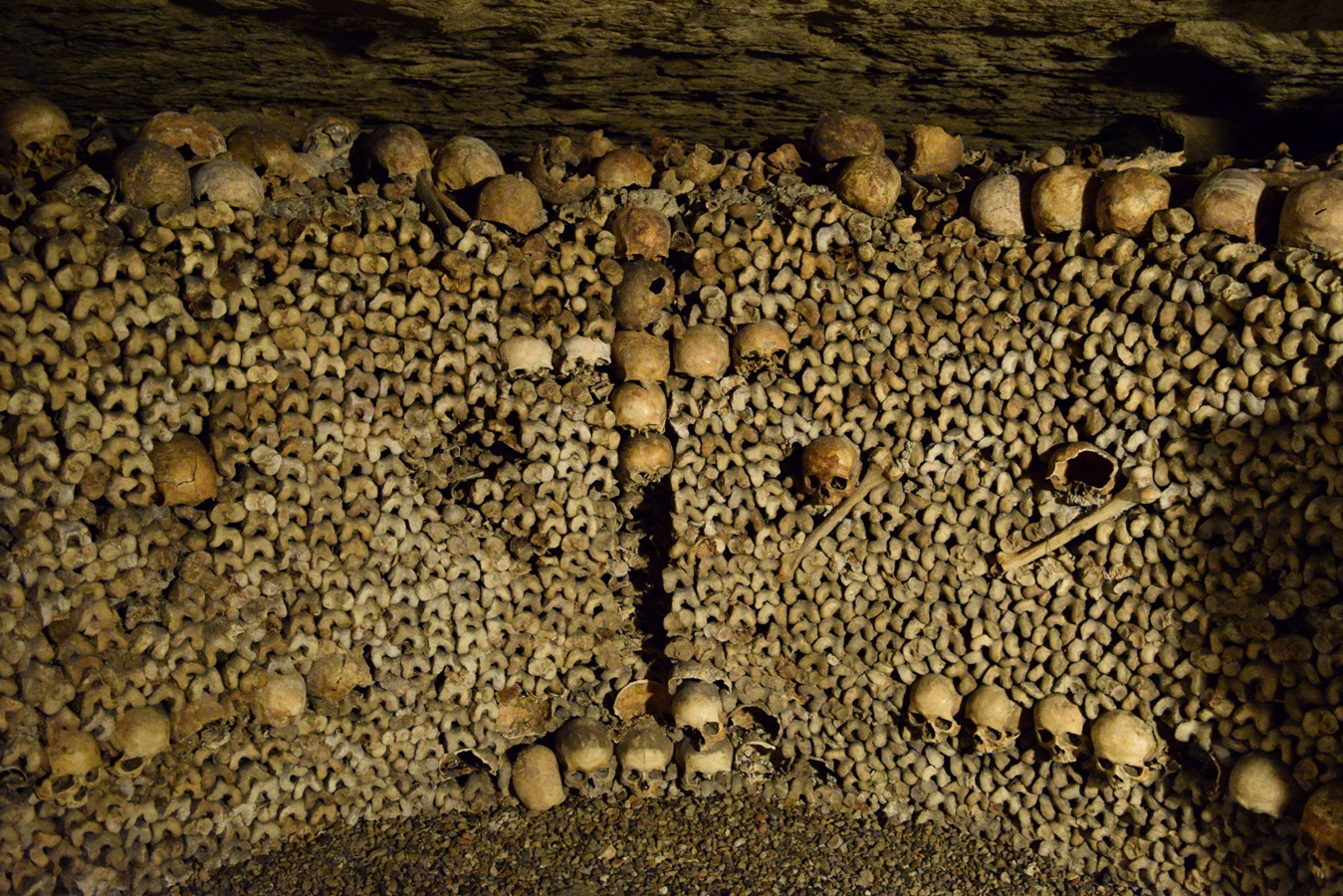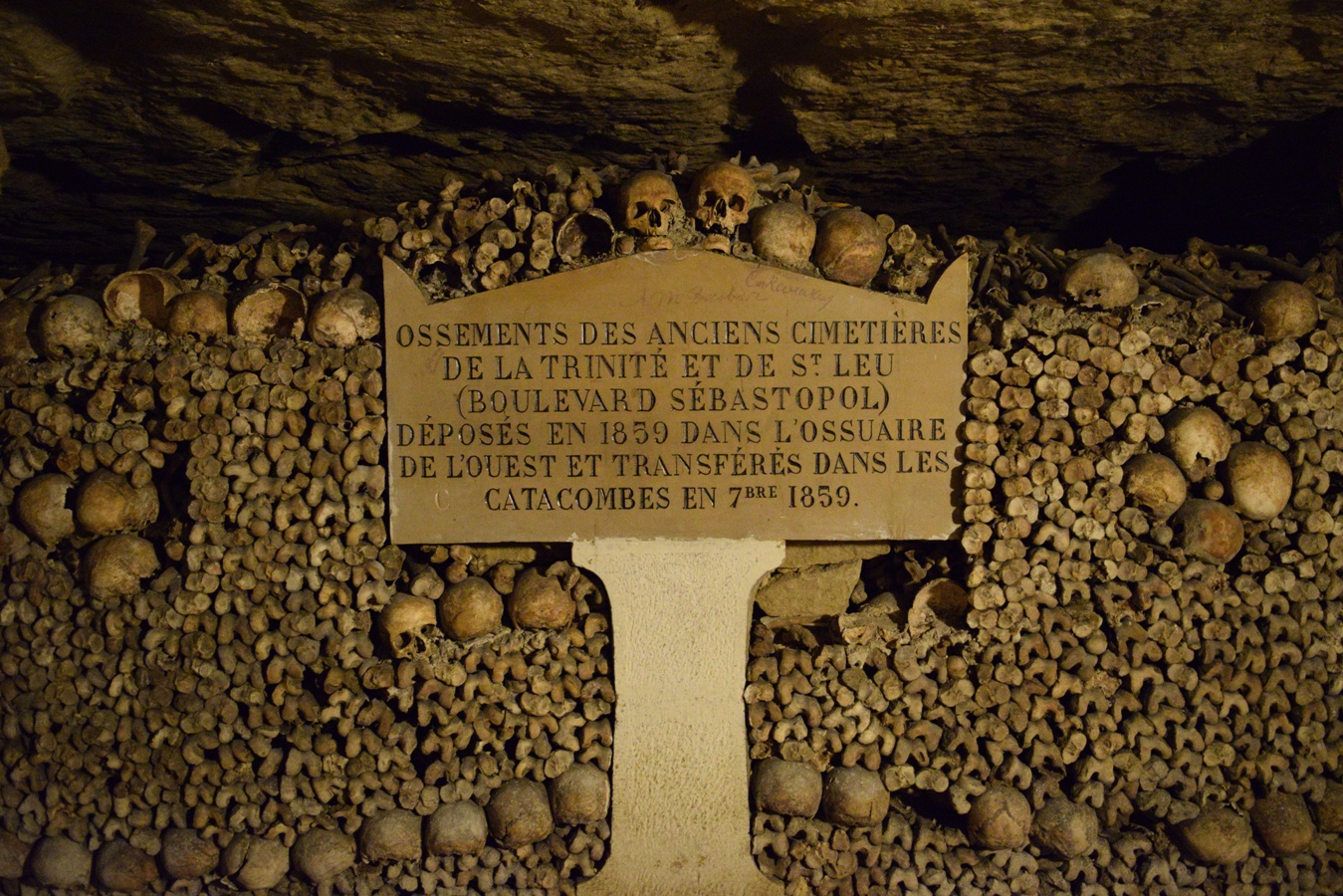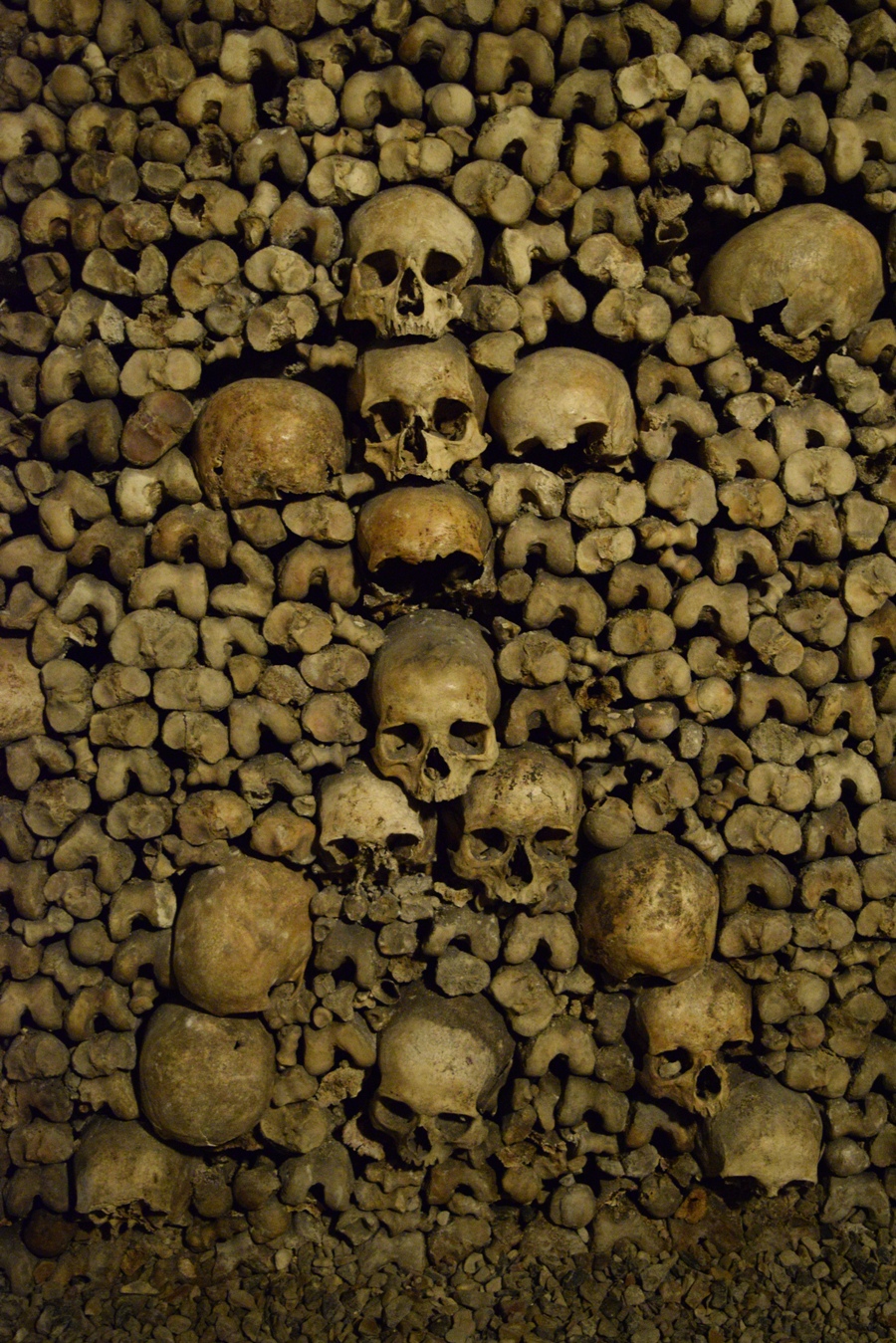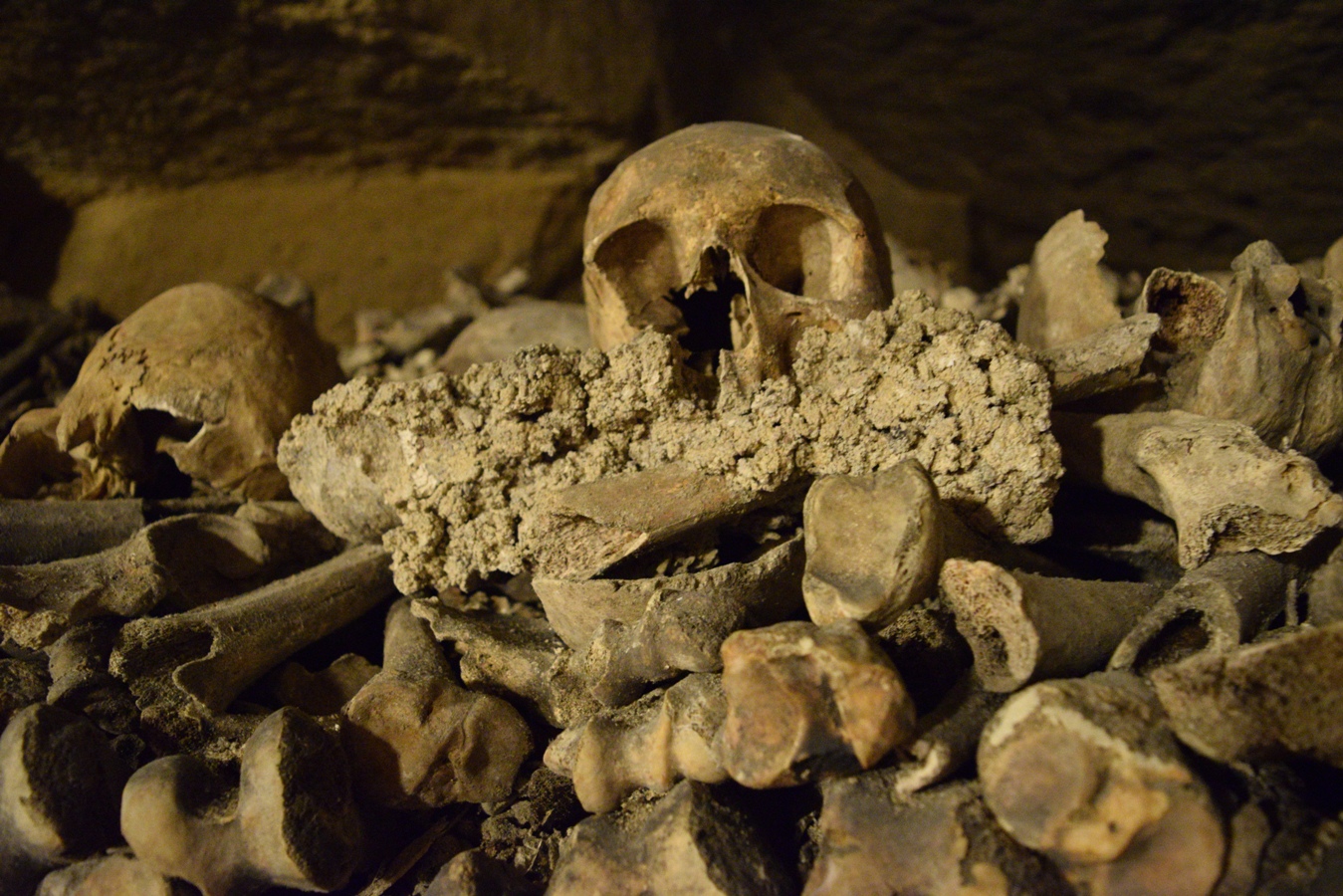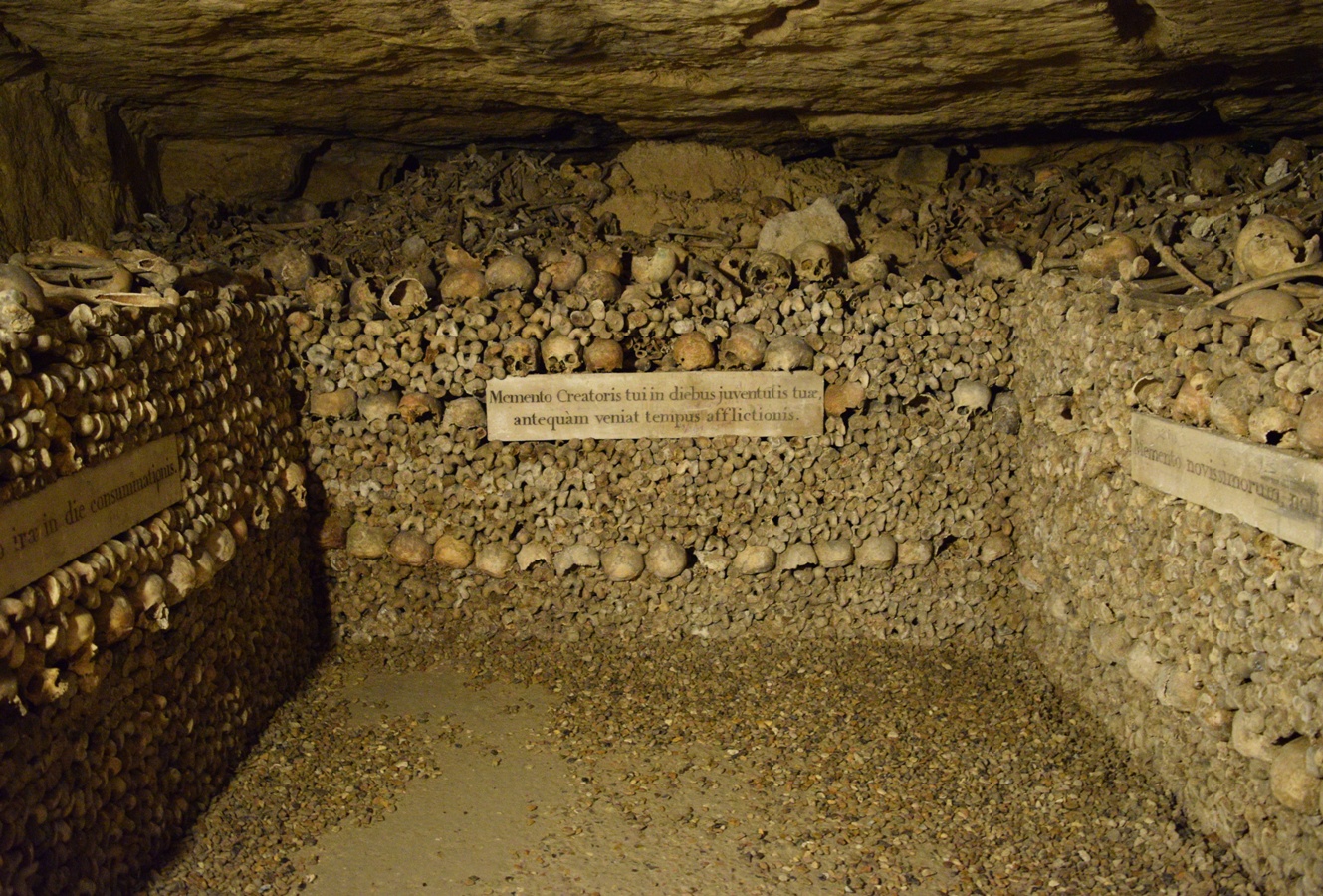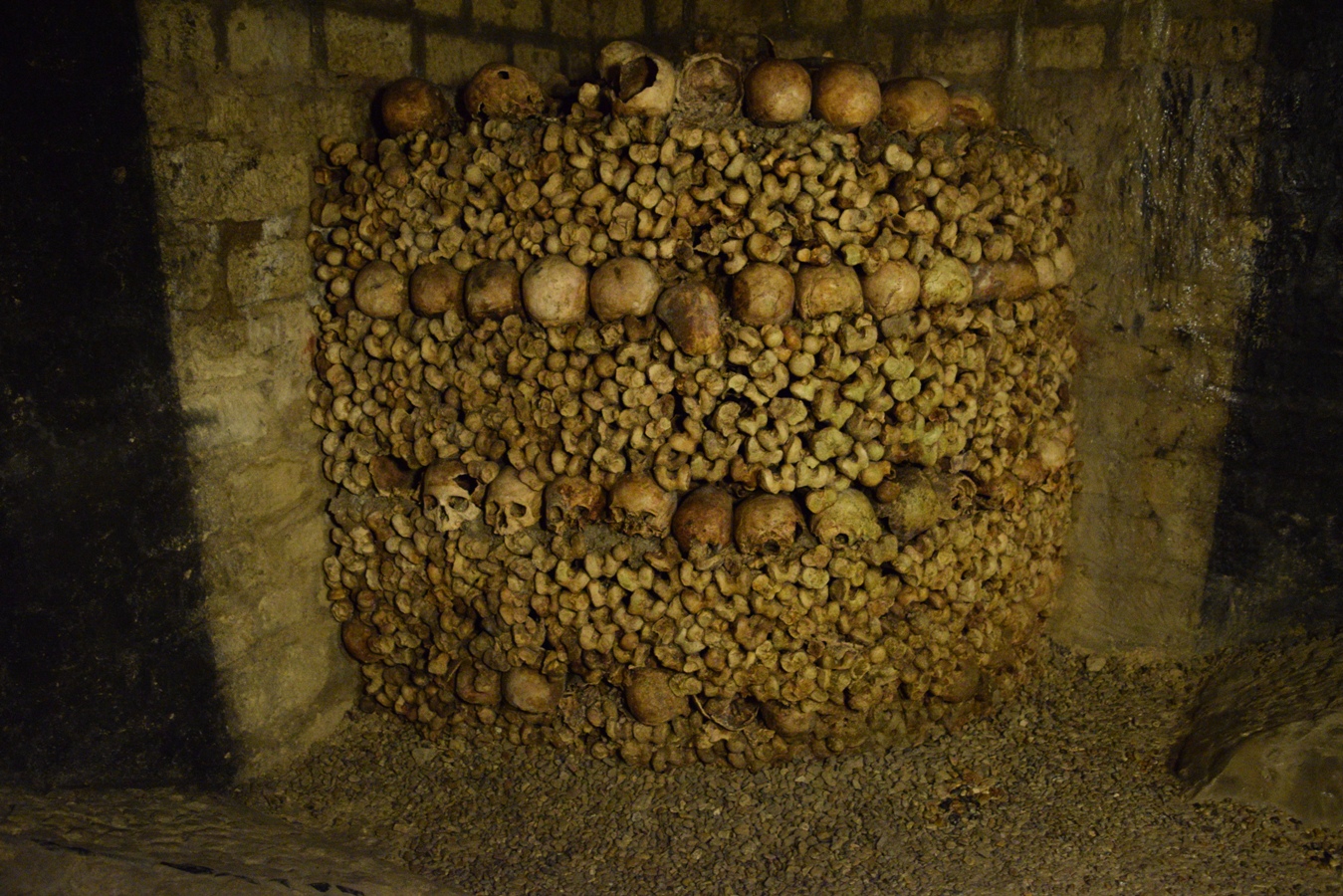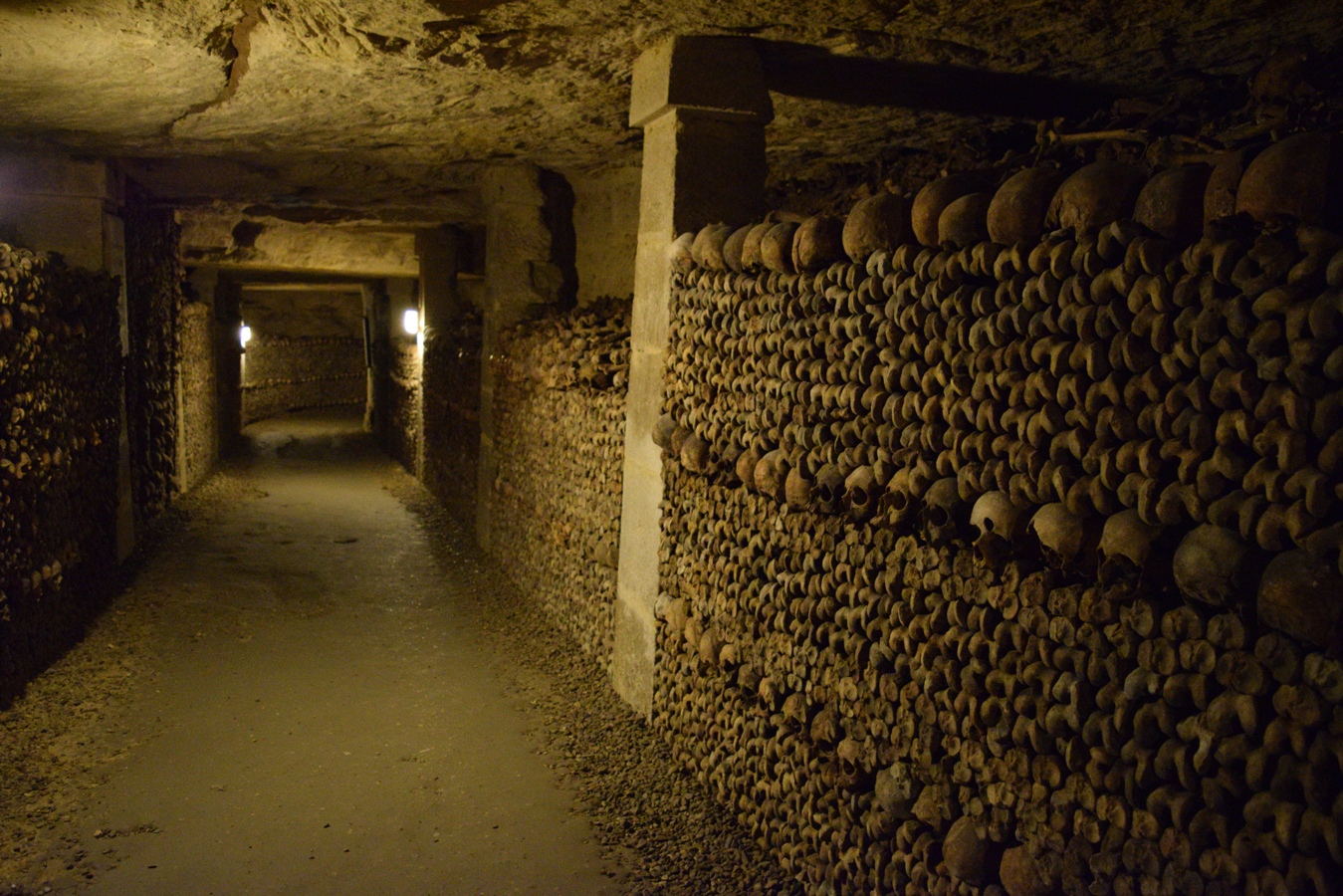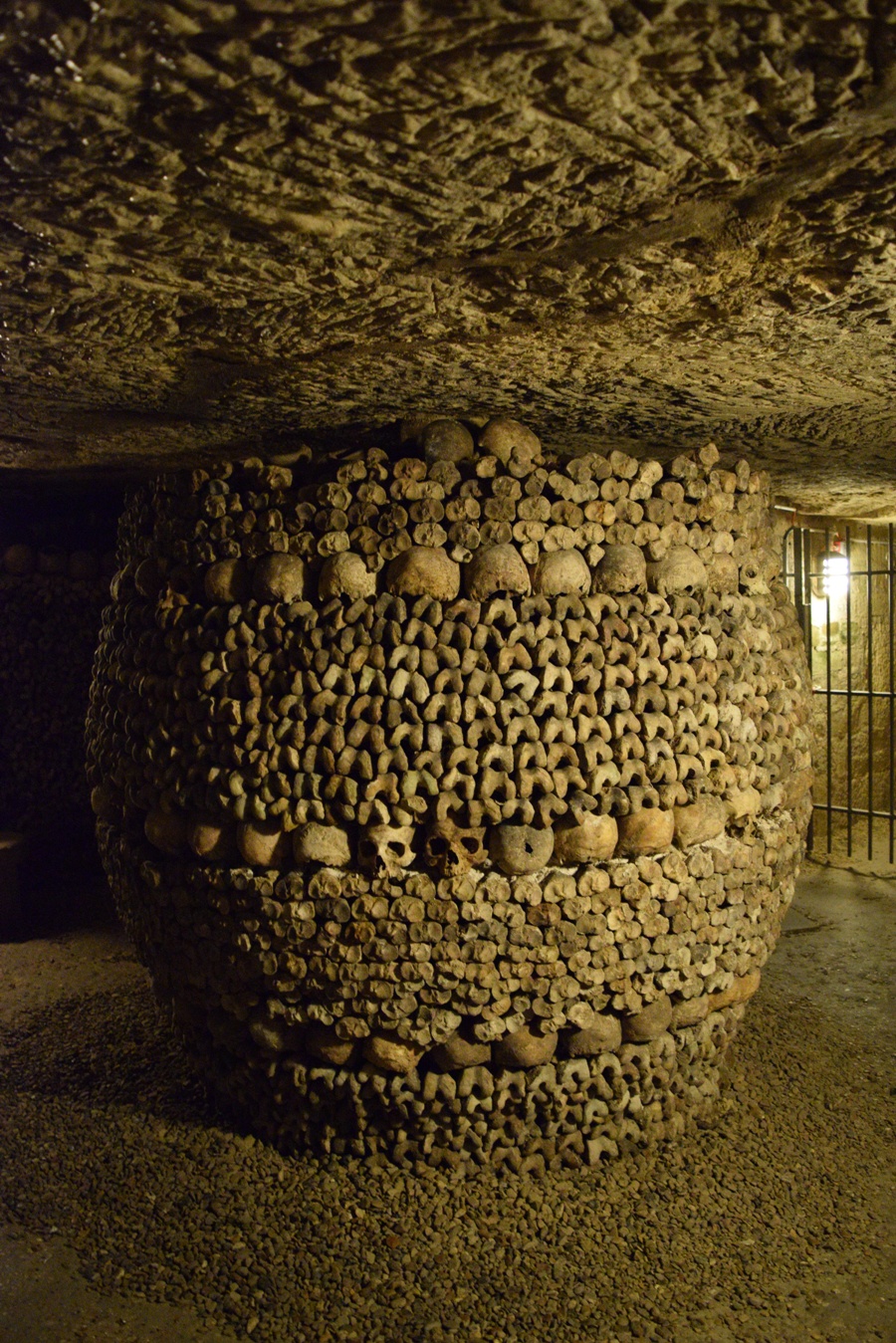 One last tip: there are 14 degrees inside, so if you're visiting in summer, dress warmly.
No time now? Pin for later.