Top 10 most romantic breaks in Europe
Europe is ofter referred to as the most romantic continent. Not surprising, there's so much diversity that every one can find something for themselves.
10. Stockholm, Sweden
Stockholm, also known as the Nordic Venice, is a harmonious city filled with colourful façades and eye-pleasing monuments. Modern art and historic charm are one in Swedish capital.

9. Lisbon, Portugal
Hilly colourful streets, charming restaurants and cozy little cafés are just some of the reasons that contribute to the romantic character of Lisbon.

8. Amsterdam, The Netherlands
No matter what the time, strolling along the waterways in Amsterdam always feels calming and romantic. Water does its job, we could say. At night, the bridges are illuminated, which makes the city even more magical than it already is.

7. Santorini, Greece
The quintessentially Greek white and blue-domed churches, breath-taking cliff towns, beautiful panoramas and amazing sunsets make Santorini a paradise for couples and single.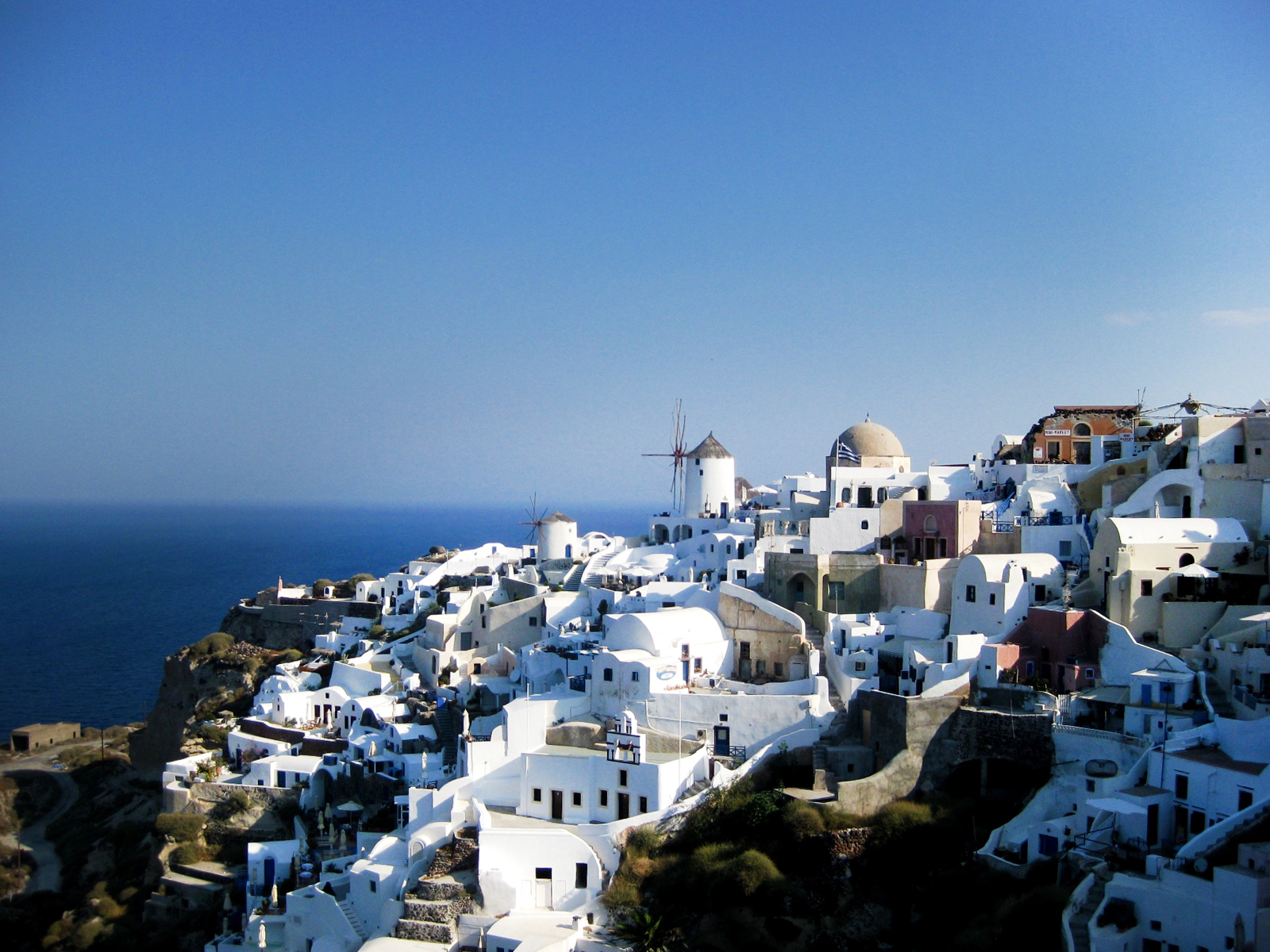 6. Piran, Slovenia
This picturesque seaside town is one of the most photogenic cities in the Mediterranean. Often overlooked by tourists in favour of Bled and Ljubljana, Piran has a very rich history, mirrored in the architecture. Walk along the narrow streets within the old town wall, while enjoying fresh sea air.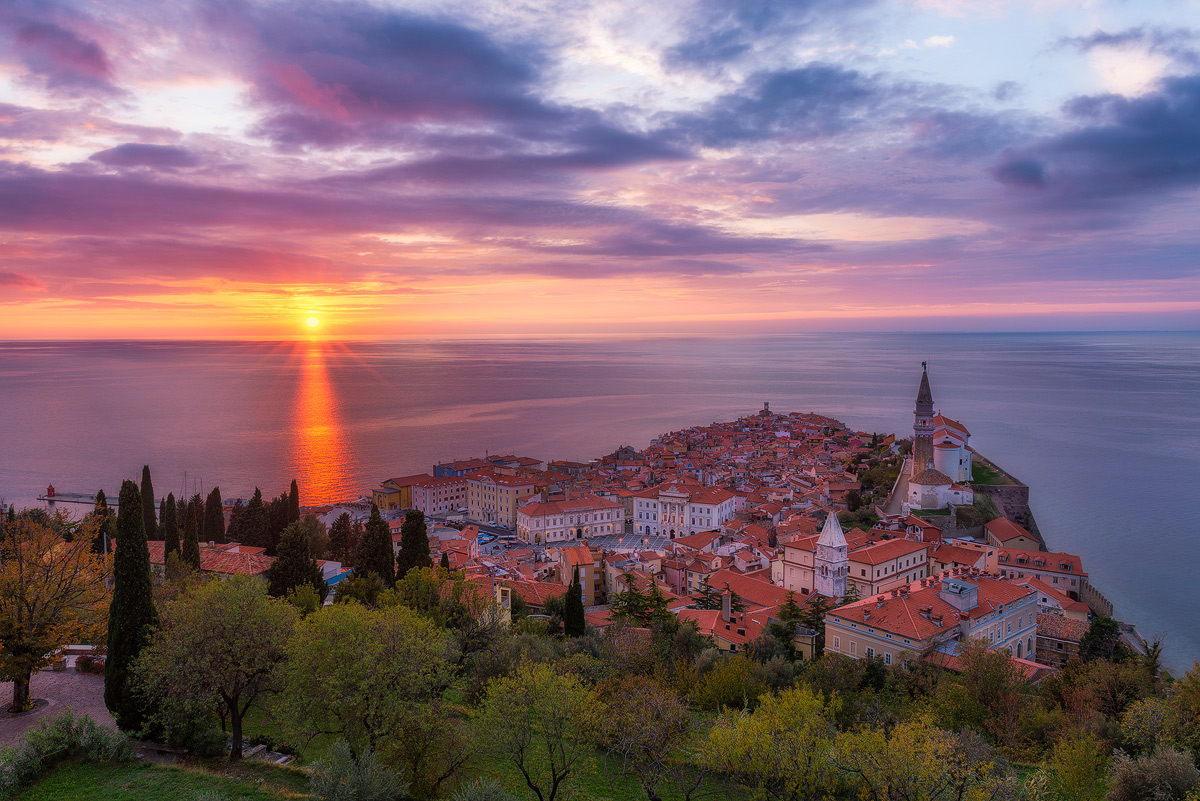 5. Bruges, Belgium
Bruges small size allows you to get carelessly lost and saunter hand in hand on cobbled streets. Market squares are lined with tiny chocolatiers, pretty lace shops and delicate chapels. No wonder so many films were filmed here.

4. Paris, France
The city of love. Paris attracts lovebirds from all over the world all year round. Outstanding cuisine, elegant restaurants, unusual marriage proposals and more can be found in this city. Walk across the Pont du Carrousel and have a glance towards Île de la Cité, admire the Pont des Arts and Pont-Neuf stepping over the Seine and get lost in the beauty.

3. Barcelona, Spain
This colourful city will steal your heart immidiately. The rambling streets, delicious food, copious plazas and various options for good views make it a perfect setting if you're in the mood for love.

2. Cinque Terre, Italy
The Cinque Terre represent one of the best preserved natural and semi-natural areas of the Mediterranean. That's the name for five villages, from north to south these are: Monterosso al Mare, Vernazza, Corniglia, Manarola, and Riomaggiore. Even their names sound romantic, don't they?

1. Strasbourg, France
Lively streets, numerous cultural events, light shows at the stunning Gothic cathedral and talented street artists will make you feel energized, yet the city still feel intimate. A must visit, for sure.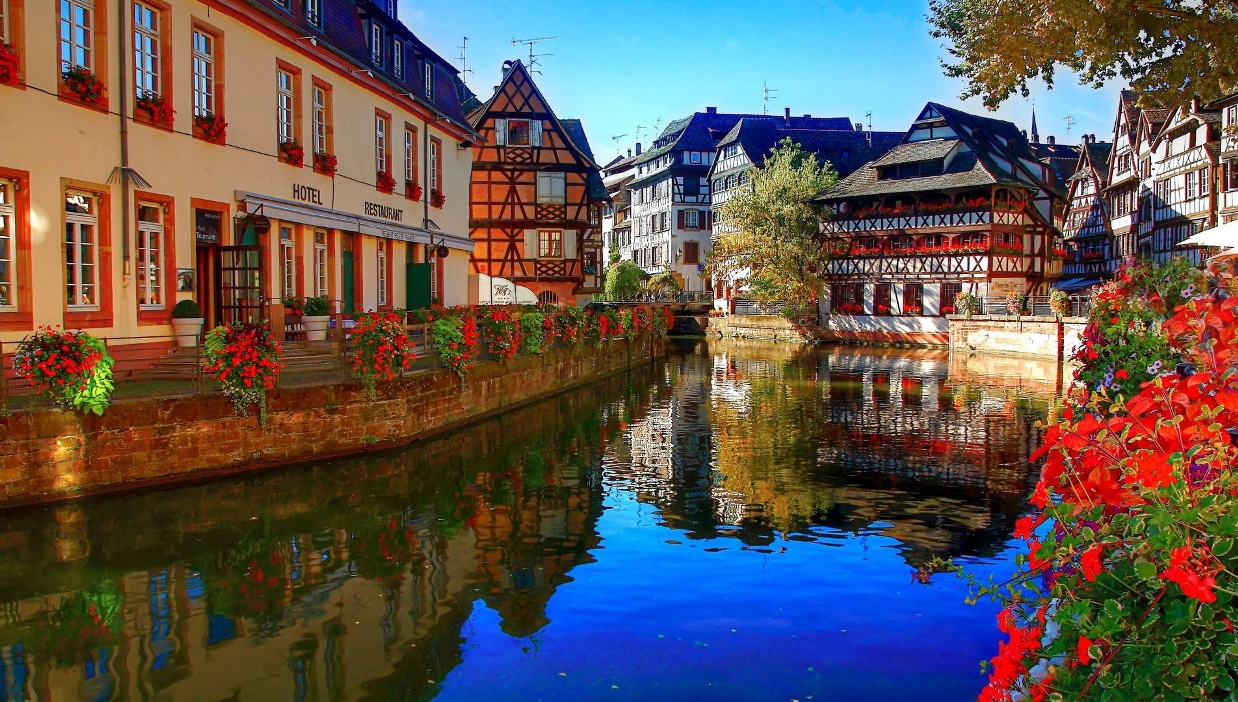 Would you add any other city to the list?