My Experience of a 10-Day Vipassana Meditation Course in Slovenia
Imagine having a very limited space for moving for 10 days. Now add several strict rules to the mix. Many believe meditation can be nothing but relaxing, but I have tested that theory recently during a 10-day meditation course in Slovenia and have to disagree. Although my meditation course was happening in a beautiful hotel, it felt nothing like joyous vacations. Instead, I returned home feeling exhausted and broken. But do I regret it? Absolutely not.
I have first heard of Vipassana three years ago. Like many others, I have always dreamed of doing a meditation retreat somewhere in Asia. Eat, Pray, Love might have something to do with that… But every time I saw one being organized, the expenses were insane. Having no savings, I almost gave up on that idea until I one day read about Vipassana. This technique, which has been around for centuries, is being taught all over the world and the course is donation-based. You give as much as you can. It sounded almost too good to be true! I tried to learn about the courses in Slovenia, but there was almost no information available. I forgot about everything and moved on. Until last year, when I found out my schoolmate has just returned from one of their courses! Suddenly I knew I had to make this happen.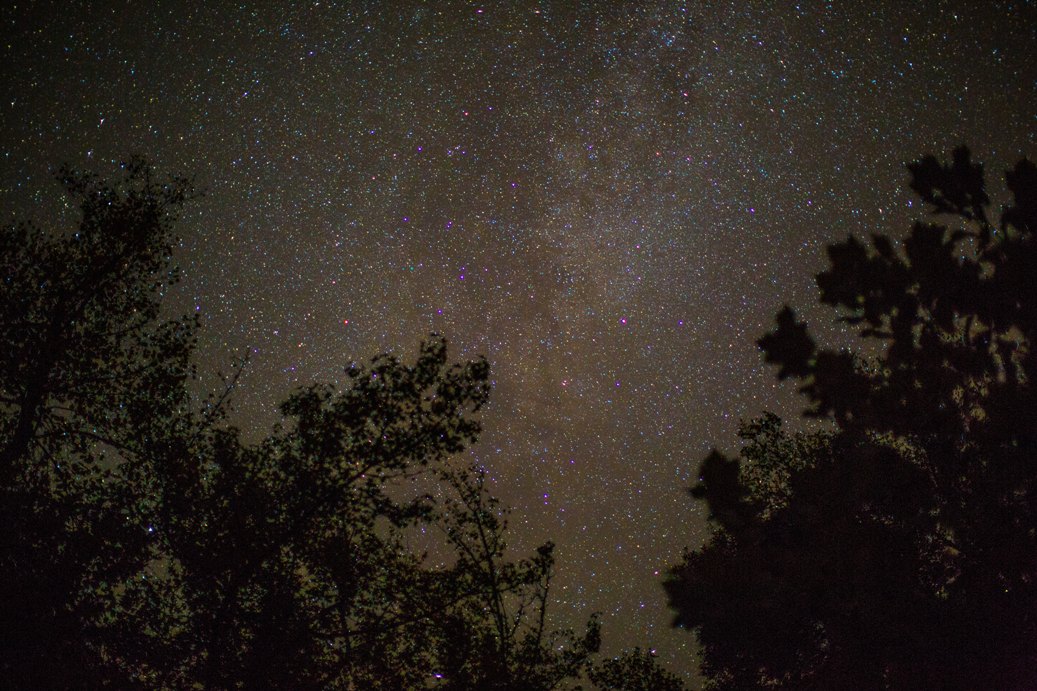 On February 19, 2018 at 20:59 I started refreshing their webpage like crazy. That was my one and only chance to get a spot at a course starting on April 20, 2018. Knowing how fast the spots fill up, I had everything planned. 21:01. Nothing. Still no application form. 21:02. Why does it take ages for the website to load? What if I miss out?! Oh, the form is finally online! Having read everything ahead, I completed it as soon as I could. Curiously I refreshed the main page one more time, just to see what the situation is like at 21:15. All places for new women students were taken.
Three days later, a confirmation email arrived. I was in.
And so it begins…
The location was remote (Pokljuka), which meant you had to drive there. Luckily Jure offered to drop off me and 3 other people, who happened to be searching for a ride. The registration on April 20, 2018 was quick and easy. I was staying in room 104 with 3 other girls, aged between 25 and 33. Two Slovenians and one Croatian. V. was the one I was sharing a tiny separate room with, Ž. was sleeping on a couch in the living room and A. was left with an extremely uncomfortable extra bed.
The rules
Before registering we were made aware of what we are signing for. No electronic devices. No talking. No writing. No reading. No killing. No smoking. No lying. Am I really sure I know what I am getting into?, I have asked myself at the beginning. Besides that, we also had a limited walking space (for women, that was a parking spot in front of the hotel and a tiny bit of the forest area) and strict meal times. Men and women were separated – so were all the areas we were using.
Food
Our meal times were the same every single day:
6:30 breakfast – There was always a huge bowl of oatmeal, cereals, fruits, bread, butter and jams. On another table, we could choose between a large selection of teas and instant coffee.
11:00 lunch – Meals were plant-based and always incredibly delicious. We had pasta, potatoes, rice with lots of different vegetables. Three times we were also served a healthy dessert (carrot cake was my favorite).
17:00 fruits and tea – You could eat as many fruits as you wanted, choosing between banana, kiwi, and apples. Besides that, you were allowed to enjoy a cup of tea or some warm milk.
Previous experience with meditation
I couldn't have really said I had meditated regularly before joining the course. Every few days, or some weeks even every second day, I did a 10 or 20-minute guided meditation using youtube. In January, I managed to make it a habit for a short while, however that didn't last long. Unfortunately. When I signed up for a course, I agreed to 10 hours of meditation per day, equaling over 100 hours in the span of 12 days. What I wish I knew back then is how important the pillows are for the comfort. As silly as it sounds, I somehow forgot meditating for 10 hours also means seating for 10 hours. And to survive that, you must be as comfortable as you possibly can.
The schedule
The schedule was the same for the first 3 days and after it kept changing a bit. The changes were really small, though. For example, private meditation (by that, I mean the meditation when you could meditate either in your room or at hall) would be shortened and the group meditation would be extended.
This is how our day looked like:
During breaks, we would either take a nap or walk outside.
The struggle is real
On the second day, the first thought that went through my foggy mind at 4:03 am was: What am I doing here? The course was tested by many from all over the world, but maybe they came more prepared than I did. Maybe this is not for me at all! I had to fight my fears every single day. Luckily these were some of the issues our teacher, S.N. Goenka, addressed during his daily lectures. I always felt calm and happy in the evening, when we watched him explaining what we were doing that day.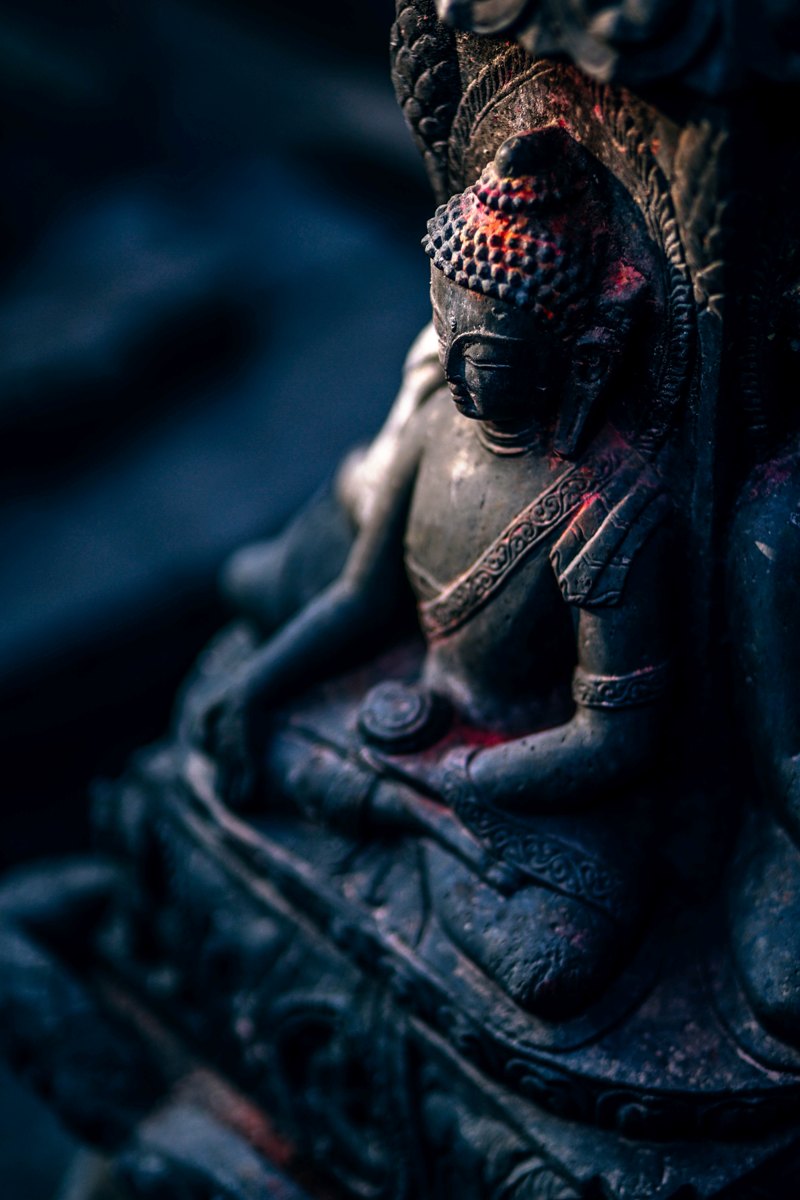 Staying away from men was easy since I knew nobody anyway. I also had no problems with no killing (luckily my arachnophobia got bearable in the last few years) and no smoking.
I have realized, however, it is not so easy to brace your thoughts when you are forbidden to write or talk. I was struggling a lot. As somebody who thinks 24/7, I had a hard time letting go all ideas I have had. Very often I wished for a mobile phone just to text my partner what food I am craving and want to eat as soon as I am back. Or sometimes I wanted to tell him, how my day was like I always do. These were the only reason I wished I had an access to my phone.
The other struggle I had to fight was hunger. I love food – it makes me happy and easily improves my mood. In the beginning, I ate very little. I was not hungry, so all my meals were small. I quickly learned my lesson. The loud growling sounds kept reminding me that was not enough. As if this is not embarrassing enough on its own, that always happened during our group meditation. Everyone around me seemed so serene, not bothered at all, yet I felt like I was disturbing them. On day 3 I have also discussed that with our teacher, expressing my concerns. She kindly told me this was one of the patterns we develop through life. Having a feeling we are always bothering those around us and doing our best not to.
My meals doubled until the end of the course. The sounds never disappeared, but on my last day, some other students told me everyone had that issue. I, of course, could only hear myself, but apparently, I was not the only one.
Breakfast was filling and so was lunch. Surprisingly, even fruits and milk were enough to temporarily shut down the growling in my stomach. It didn't last long, though. At 8 pm I always got really hungry (3 hours after the last meal – fruit and tea). I managed to fall asleep, even without feeling full, but at 4:00 I was again reminded it had been a while since I had eaten properly. Breakfast was at 6:30. Funnily, me and two of my roommates (Ž. and A.) were always the first ones in the queue for entering the dining hall. We all felt amused by that.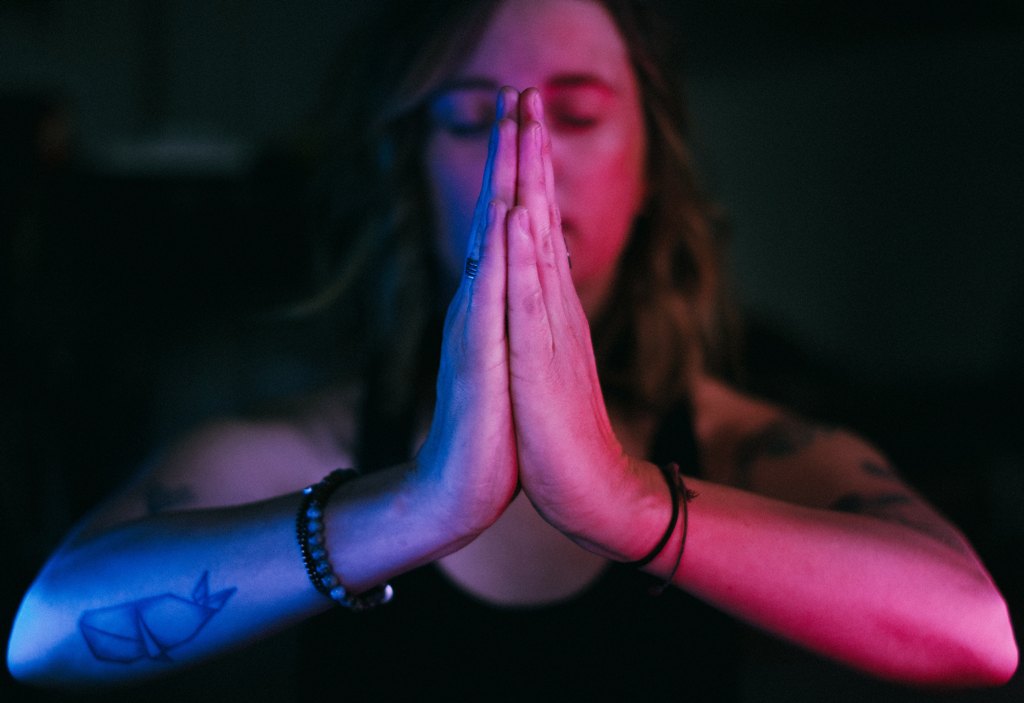 I soon learned the only way I could pass a 10-day course was by taking it hour by hour. And so I did. Only one more meditation. The pain was always there. Even after a week. I kept waking up in pain and I went to bed feeling sore. My muscles were tired. But I never gave up – and I am very proud of that.
As a beginner, I learned a lot. Vipassana meditation is not easy and takes a lot of practice. I can not say I left the course completely reborn. But I know I did my best at the given circumstances. On day 6 I managed to feel subtle sensations all over my body. That feeling lasted for 15 minutes (even during the break). As S.N. Goenka often repeats, all feelings come and pass. Nothing lasts forever. After that day, I have never felt those vibrations again.
Epilogue
Now it's been a month and a half ever since I came back. To improve, you need to practice twice a day, one hour in the morning and one in the evening. Although I had all the intentions to regularly meditate, I was drowning in work as soon as I got home. Uni assignments and especially tons of hours spent at work all contributed to the lack of free time. There were days I felt proud I managed to find time for a quick shower. Because so much time has passed in-between, I should have started from the beginning to get back into daily meditation. Maybe I will – I hope to put the new knowledge into action, even if it has to wait till the summer.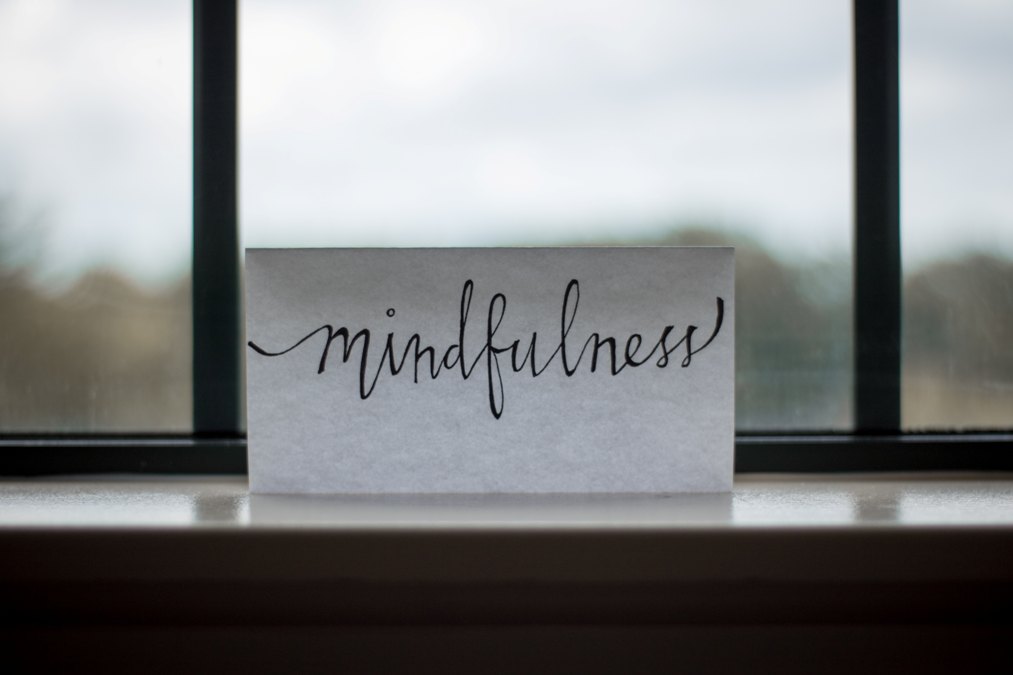 While I have struggled a lot during my 10-day meditation course, I am grateful I could be there. I may have returned home tired, but I proved myself I can do anything I set my mind to. It wasn't easy and to be honest, I will probably never return as an old student (since that means you are only allowed to eat breakfast and lunch – nothing after). I am still very happy I have had that experience and if you have doubts about going, I strongly advise you to at least try. You've got this! It is exhausting, hard and painful, but also rewarding and beautiful. Do I regret going through all that torture? Not at all.
Fun facts
1. I once managed to step into my roommate's holdall (sorry, A.!). I meditated on a couch in our living room. The time was not even 5:00, it was completely dark all around me. Suddenly I decided to change the place of my meditation and so I stepped forward to go to my bed. As soon as I made that step, I remembered A.'s holdall was just in front of my couch, but it was too late – with one leg I was already inside. Due to the noble silence rule, I couldn't have apologized, although she calmly sat right next to me. I also couldn't even check if anything broke because browsing through somebody's private possessions is not appropriate. But I also wasn't allowed to ask A., if anything was damaged. It was frustrating! On day 10 we were both laughing at that scene and I must have apologized to her 20 times.
2. Once a helicopter landed nearby the hotel and the men were waving at our group. Nobody wanted to wave back, because we were not allowed to use gestures.
3. Ž. was always the first one waiting in front of the dining hall. 3-5 minutes later I came. A. came as the third one.
4. Even with no words and no eye contact, I and A. managed to laugh quite often because one of us did something clumsy. As soon as we could talk again, she said to me: "You are just as clumsy as I am!" I remember this one time she sat down on a couch and something fell down. Up to this day, I still have no idea what that object represented, but it was made out of iron. When it fell and made a loud crashing sound, A. started laughing. I joined her right away, remembering the same thing happened to me a day before when I was (luckily) alone in the room.
5. I was moved 3 times in the meditation hall. My first position (3 days) I strategically chose on our first evening, was right next to a wall, on the right side. The second one (half a day) was in the same column but one row ahead. The third one (7 days) was in the middle of the room.
No time now? Pin for later.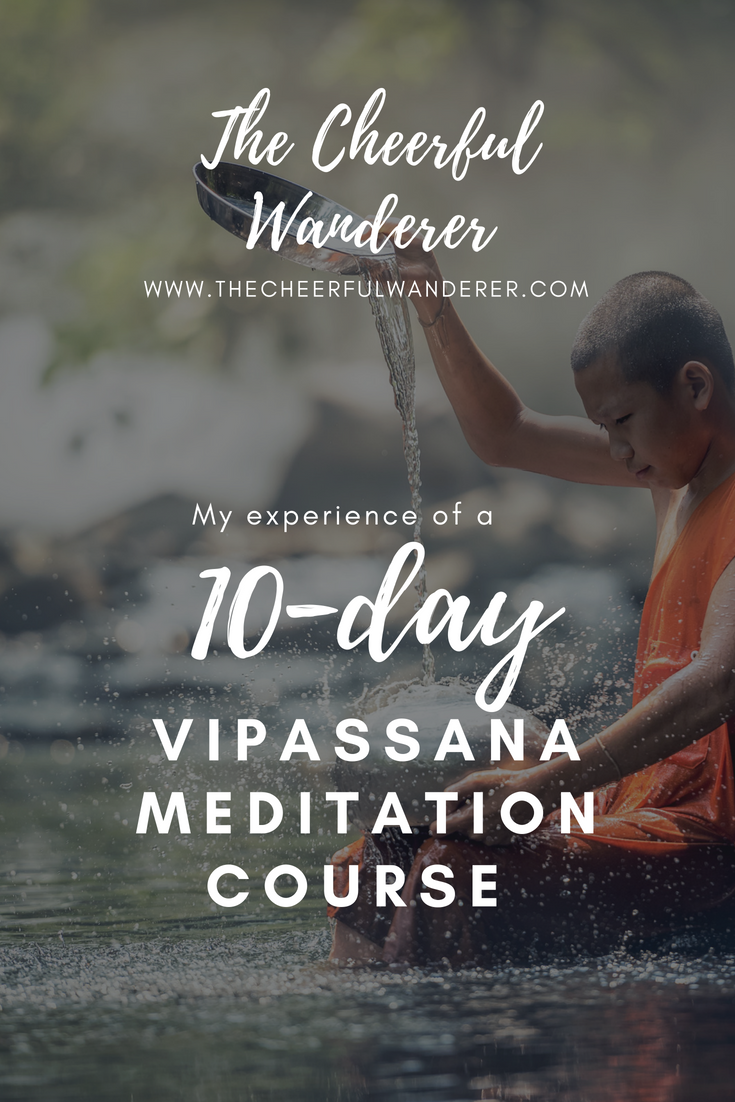 Similar Posts: